Why Isn't Your Company Website Seeing Traffic?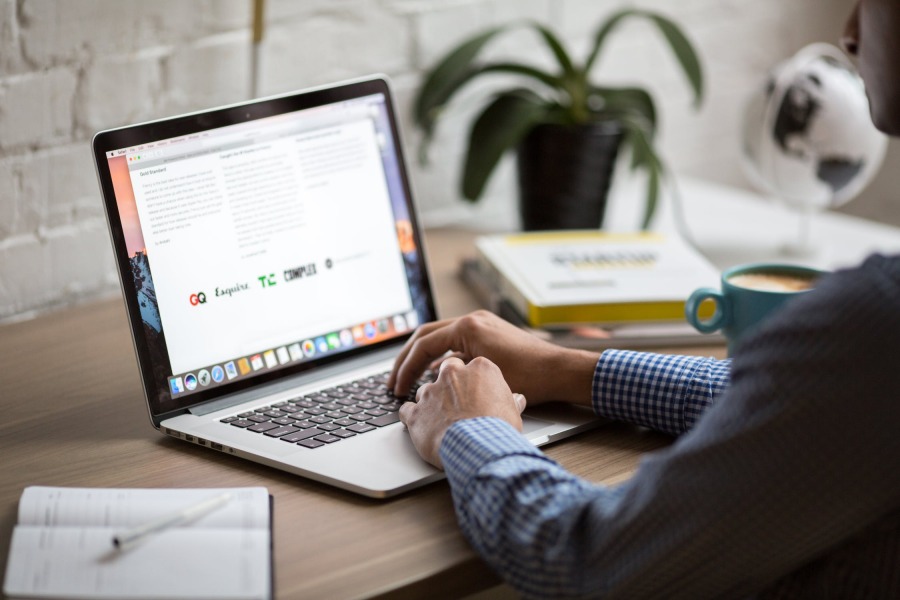 Are you hooked? Do you check your website's Google Analytics frequently, only to be disappointed every time you see it? 
So, you've noticed that your web traffic is stuck; your content is flowing all over the place. It's almost as if it were like a clogged drain. 
You are not alone in your feelings of frustration. There is a lot of competition on the web, and many professionals know what they are doing. The thing is; many things influence your ranking on the web. In the modern world, businesses require a website to maintain a competitive edge. Most customers look towards the convenience of online shopping and always conduct online research before purchasing any type of product.  
Websites do not just have to have the option of allowing customers to purchase products online. Websites can give information about the range of services offered by a business as well as contact details to make it easier for the customer to contact them. Many customers will even turn to another business if they cannot find a website for a particular business they are researching. This is why it is essential for all businesses to have an online presence in the form of an e-commerce website. 
Your website may have issues that prevent you from getting it to list correctly on the search engines. 
Here are a few things to look for and fix to get more traffic to your website. 
Technical Issues
If you want people to come to your website, you need it built right. It's not just about being pretty. Let's demonstrate through an example. If you bought a gorgeous home, you would want it to have all the proper insulation, plumbing, and electrical wiring, and you would probably ask your real estate agent about these things. It is the same for your web property. If the technical aspects are not up to par, you will not get the traffic you want. 
SEO
Search Engine Optimization or small business SEO is about fixing your website so that it is easy for people to find it using vital logical terms that search for the information you have on your website. This can be a great way to help your website appear in search results. 
So, if people search for terms that relate to your service or business, does your website come up? If not, then it may be because you don't have SEO. We don't mean paid advertising here but a natural listing of your site for the key terms that relate to it. Some businesses understand what can be done in order to maximize SEO value. There is no single way to help your website appear at the top of search results, so it is important to understand what helps and hurts your chances of being listed near the top. 
Ease of Navigation
Think carefully! Is your website easy to navigate? Don't think about beauty here but about functionality. Is it easy for customers to find the information they need quickly, within a few seconds? If your answer is no, then your site is not easy to use. On the web, the user experience is critical. Links should all work and take you to the right place. It should be easy to find information, and it needs to be intuitive. 
Your website also needs to be optimized for cell phone use. More than 50% of all traffic comes from a mobile device. Many mobile users will abandon your website if they notice that it hasn't been properly optimized for mobile use. 
Slow Load Times
Nothing frustrates a user more than having to wait for a page to load. Slow load times cause people to leave the page without waiting. Every second is essential when it comes to website loading. Plus, a slow load time can also cause your search engine ranking to go lower. Your website is often one of the first thing that customers see, and ensuring that it functions properly makes a good first impression. 
These elements in your website are critical. When you fix these issues, you will notice a considerable change in the amount of traffic you get. What do you do to fix the problems? If you aren't experienced in design, code, or fixing technical issues, you need to call an expert digital agency to help you fix the problems. 
E-Commerce Website Features
Before selecting a particular business to develop your e-commerce website, have a private discussion on what features are important to you. Some features are essential to a successful website: 
SEO Friendly
This is perhaps one of the most important features of a website. A website must be developed with an appropriate SEO strategy to meet the needs of the business's brand and customers. An SEO-friendly website allows your potential customers to easily find your website on search engines. A website must always be developed to be SEO friendly to increase your website's visibility among search engines. E-commerce website developers have SEO experts to ensure your website meets this requirement.  
Mobile Support
Most customers access websites nowadays through their mobile phones. Websites must be optimized to allow all their features to clearly appear on mobile phones. When a website fails to load properly on a mobile phone, a customer can become frustrated and move on to other websites.  
Attractive Features
Each website should reflect the brand image to attract customers and encourage them to explore the website. Interactive features such as slideshows, animations, and videos help customers engage and make purchases. 
Easy Checkout
When customers make a purchase, they want a seamless checkout where their details are safe and their order details are sent promptly. Setting up an efficient checkout system requires experts with industry experience. E-commerce website developers will ensure that your website's checkout gives customers a seamless shopping experience. 
In addition to these features, e-commerce website developers may also provide you with 24/7 customer support. This is important as you will want to have your website up and running as soon as possible should any problems arise. Get in touch with a company that offers e-commerce website development services to learn more.