Marketing Case Study: How FindNerd Achieved Success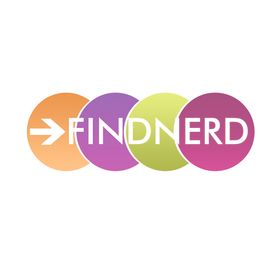 Project Introduction
FindNerd, a phenomenal online project management tool and a collaborative technical, social platform for all technocrats were launched in early 2015 with the motive to provide a social network platform for IT professional & technology experts. It is a collaborative platform where tech professionals can interact with each other through posting blogs, forums, tutorials on the latest web, mobile technologies, and share their knowledge globally. Apart from this, FindNerd also offers advanced features of online project management & project freelancing.
FindNerd is the brainchild of Sumeet Arora (CTO at Evon Technologies). Ultimately, his goal was to get this web application into a conversation among the target audience as an effective project management tool and a collaborative social network for technology professionals, so that the project managers can track project performance easily and IT engineers get engaged with FindNerd to learn, share their knowledge and build their professional profile strong. To achieve this, Evon Technologies set up a marketing team during the pre-launch of the website.
 Project Objective – The Problem
As the primary objective was to drive a huge number of new visitors including organic visitors to the website. The secondary goal was to get the audience engaged for a longer period of time. So, the marketing team was given the responsibility to work on enhancing the visitors especially via organic search, and to increase the number of page views per month from website pages so that users get engaged for a long time. 
Our marketing team had a clear understanding that the main focus is to increase organic traffic (keyword rank) & pageviews with consistent performance over time which we took as an opportunity to achieve it and maintain for a longer run. 
The first few steps when we started working were to set up the initial baseline by getting all SEO best-practices in place so that future backlinking, content, and addon efforts would be more effective.
Marketing Strategies That Works
Keeping in mind the existing expectations from the management and challenges, we defined our goals with specific sets of step by step solutions to achieve the desired results. To achieve the results, we divided the strategy into different stages. See below the different stages:
Pre-launch Marketing Strategy
This stage included major on-page SEO activities which are basically required to make any web application fully optimized. In this stage of marketing, we performed the following major initiatives:
| | |
| --- | --- |
| Worked on analyzing website launch program | 7. Checked content duplicacy & word density |
|         2. Analyzed business goals & Competition | 8. Got the sitemap.xml & robots.txt integrated |
|         3. Developed traffic influx plan | 9. Avoided canonicalization issues |
|         4. In-depth keyword analysis & research | 10. Setup analytics and search console accounts |
|         5. Setup detailed keyword mapping | 11. Performed deep testing & recommendations and launched |
|         6. Involved in creating different meta tags | 12. Sent an email to all the IT professionals |
Initial Results Achieved
By implementing the pre-launch marketing strategy we managed to achieve satisfactory results, as we have seen consistent growth in the unique visitors and new visitors coming towards the website. In addition to this our on-page SEO efforts delivered organic traffic for some keywords. See below the consistent increment of users in the first six months starting from 1st Dec 2014 to 31st May 2015:
Post-launch Marketing Strategy
After the site launch, we started receiving some initial amount of online traffic and we were thinking to define our next goal which includes maintaining the pace of traffic influx, increasing organic traffic, and enhancing the readership among the target audience. This goal could have been met only if we had trendy searchable content on our website. Keeping this in mind, we have shifted our gear to different online promotion plans including content strategy, backlinks, and brand awareness. All these campaigns help us to gain new visitors, retain existing visitors, and achieve a good amount of organic traffic towards the website. Now, let's see the three marketing strategies that we followed: 
1. Content Strategy 
In the content strategy, we defined our target audience, best content channels, and strong content distribution plan. So the first step that we followed was to generate content. As our website is a social learning platform for technology professionals, we got a better opportunity to add more and more tech content on our website in the form of blogs and started posting technology blogs containing content related to problems that tech people face during the design and development of their projects. 
What Failed 
We generated a huge amount of tech content, analyzed the content distribution plan, and marketed it to the best content platform as per our target audience. This content strategy worked partially, we started gaining new visitors but we missed a good amount of increment in the number of visitors coming through organic channels and the average time on site duration also didn't move up as per the mark we expected. We then sat back and analyzed the overall analytic stats to come up with the conclusion that we focused on content quantity, not on quality.  
The Solution (Quality SEO Topic Research & Distribution)
After a huge analysis, we have identified the problem that content quality was poor, the blog topics were not well researched. So, we rectified our content strategy and focused on generating high quality researched topics and published the best content on our website. All our efforts paid back in the form of an enhanced number of visitors in 2018 as compared to 2017. As only 67 high quality researched blogs worked and gave 37% new visitors hike in 2018 as compared to a 22% hike in 2017.
Apart from this, our strategy also worked for Google search traffic, as we started receiving a good amount of organic traffic (89%) as compared to the total traffic which we are maintaining for the consecutive years. 
To focus on content strategy, we performed the following actions:
Defined our objective & identified seed keyword.

Used our own intent using Google search for the best topics.

Started researching trendy blog topics through various tools.

Embedded best SEO keywords within the topic.

Use the headline analyzer to know the topic score.

Picked the best writer out of our list.

Distribute content on the best working content channels.
2. Backlink Strategy
In the second marketing strategy, we were working on building backlinks through various activities like directory submissions, niche submissions, business listings, article submissions, blog submissions, PR submissions, blog commenting, forum posting and guest posting. All these activities gained build backlinks for our website and helped to improve the keyword ranking for our targeted keywords.
What Went Wrong
Building backlinks using all the aforementioned activities are good. However, seeing the current scenario, search engine guidelines, and market research, we came to the conclusion that apart from all link building tasks, guest blog posting on high authority domains is the most important activity which we were doing on a partial basis as our backlink strategy. 
The Solution (Focused on Guest Post Backlinks)
Once we came to know that getting backlinks from high authority domains through guest blog posting is much more beneficial than the traditional link building activities, we decided to concentrate more on guest posting. This strategy helped us in the following major ways:
Keyword ranking improvement.

Sent high-quality traffic towards our website.

Built a better domain and search engine authority.

Built website portfolio and credibility.

Increased brand awareness via brand mention.
To work on this activity with more focus, we worked on the following major tasks:
Planned a strategy for the prospect and target keyword.

Picked some free and paid tools for outreach.

Outreach prospective clients via tools, eMails & personal social contacts.

As reaching out via emails seemed traditional, so we focused on personal contacts.

Coordinated with the team for researched topics.

Sent topics to prospects once communication started.

Followed up with guest post site admin on a regular basis.

Got the live link of the post once published with an anchored link.
3. Brand Awareness
Creating brand awareness about our product among active users on social media was one of the activities which we did on a regular basis. We started our social branding with post updates on brand pages, interacting with users, engaging in active conversations, inviting people for brand pages like social group sharing & interactions. These activities enhance our brand value and reputation among the existing and new users on social media.
What Was the Problem
Our social media marketing strategy was very casual and we didn't focus on any plan for that. We were very fast on joining new social groups on Facebook and LinkedIn and are even bombarding our posts on a huge number of social groups at a time. All this mindset was wrong because as per the current scenario all social platforms have their own algorithms to get rid of unsolicited people and spammy content. They detected us as spam and that is why we didn't get a sufficient amount of social traffic which we expected and some of our social profiles got banned due to spam activities.
The Solution (Strategized Social Media Strategy)
We understood the case and acted accordingly to make us work genuinely so that social platforms treat us as authoritative users and not as a spam user. We then planned a social strategy especially for sharing the content on other social groups. This strategy paid off with a huge increment of social traffic in 2017. 
In our social strategy we worked as mentioned below:
We created different genuine social profiles with complete profile information and photo.

Started doing interactions with posting, commenting, liking, adding limited no. of friends daily for some days.

Then, we allotted 3 to 4 different social profiles (Unique) to each team member.

Each team member picked their unique social profiles for joining social groups.

Each member has been directed to join different (Unique) social groups from each profile. That is no two members had duplicated groups joined from any social profile.
For Ex: (P,Q,R,S ->Different Social Profiles)
"Member-A" joined web development related groups from "P" social ID

"Member-A" joined mobile development-related groups from "Q" social ID

"Member-B" joined SEO related groups from "R" social ID

"Member-B" joined SMM related groups from "S" social ID

We tracked the status of joined groups and withdrew the joining request if not approved within 2 weeks.

Before starting promoting our link on social groups, we first shared a general text post.

Along with our website link post, we also shared other websites link posts so that there couldn't be any spamming with the same domain links.

We also tracked the social groups sharing record in a sheet in which each member mentioned the sharing data like which social profile has been used to share which link post on which social group for which category. This helps in the following manner:

Each member could see which category had been shared last time.

Each member could see which group has been used for sharing last time.

Based on that record, a member could pick a different category each day.

In this way, the same category blog sharing repetition could be avoided for more than a week. 

We also tracked the data of incoming traffic from each link post shared a week ago and based on the traffic performance of each link we record the top 20 best performing topics in a sheet which we used to share in social groups once in a month.
Final Outcome
Implementing the aforementioned strategies, we managed to achieve fruitful results in terms of website traffic, organic search results, reputation management, etc. More importantly, our product is receiving a regular flow of new and returning visitors, along with that users are engaging in the product and also sharing it with their network. To further analyze this process, we also implemented this strategy on one of the emerging game app development companies and the results were truly outstanding in terms of overall traffic, website authority, and incoming leads. I hope this case study is worth reading for your business too. If you have any query just ask in the comment box below.
This article is written by:
Manoj Rawat, a Growth Hacker, Ideator, Innovator, techy, and an experienced SEO, SMM, and Marketing Consultant with over 8 years of IT experience. He loves to share technology trends, marketing tips & strategies among online communities. He is an avid sportsperson, traveler, & nature lover. Find me over Linkedin, Twitter, Quora.