5 Important Web Design Considerations to Make For Better SEO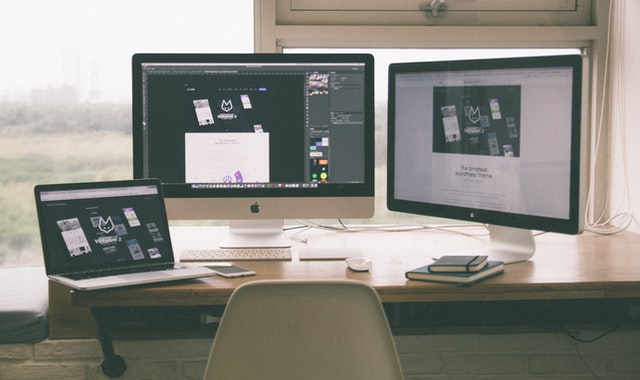 Ever since the birth of search engines, practices in optimising websites for better search rankings have changed considerably. Where it was once relatively simple to rank higher in search engines by keyword stuffing, there have been stricter updates to algorithms to ensure only quality websites rank high on search engines.
This makes it extra important for developers to have a knowledge of what they need to consider as part of their web design, so the two can work together. Some downfalls of web developers is they tend to be engrossed with user experience and less on the benefits of SEO strategies. So, here are some SEO considerations to make when designing your website and keeping SEO in mind.
1. Responsive Website Design
The purpose of creating a responsive website is to make sure that the site can fit the size on multiple device screens. With the technology-ridden world we currently live in, this is now more important than ever. It creates a smooth user experience for the users and performs optimally regardless of the device the user is viewing it on. 
This is also beneficial for SEO as previously, you would have had to make two separate websites to be compatible for desktop and mobile. This can help to maintain your link equity as everything leads to the same link. 
2. Latest HTML5 code
HTML5 is the latest coding language for web development and design. It promotes more interactive and inspirational design for websites but is also crucial for SEO. This is because HTML5 allows better indexing of your site to show the static content. 
3. Using less is more
If you tell an SEO that you think using less content will be more effective compared to more, they would have considered it an SEO disaster. However, with more emphasis on user experience and journeys means allowing easier decisions for your consumers when they land on your website. If you're offering too many categories and sub categories to your user, they may become overwhelmed and disengaged with the content. 
By offering less options, you can create an improved user experience for your users and increase their engagement as a result. If the search engine crawlers discover your site to be more engaging, this can be great for search rankings. 
4. Cognitive dissonance
The process of cognitive dissonance is matching expectations with their reality. If your website doesn't match the reality of the user, they'll happily return back to the search results to find another website that does. 
If the website doesn't offer a positive user experience that meets their needs, they'll be unlikely to stay on the website and instead, go somewhere else. The choice of design should be influenced by data and the experiences of the user. 
A large aspect where this comes into play within SEO is through keyword searches matching the content on the landing page. In doing so, the content is more likely to match the needs of the user and therefore they're more likely to engage with the site. If you have a better understanding of the keywords that are driving traffic, you'll be able to mould your content around this.
5. Reasonable surfer Patent
Internal page ranking can be influenced by reasonable surfer patents, a concept whereby page rank can grow if prominent links on your website get more clicks. If you happen to change the navigational structure of your website or move the prominent links to other areas of the site that are not as visible, there's the chance your rankings could drop. 
Final conclusions
The points made above outline how much of an influence web design has on search engine optimisation. Best practices between SEO and the latest website design trends. By making these considerations within your website design, you can help to benefit your business and your users without overwhelming them. 
Users should be able to have a seamless experience when they interact with your website and be able to find exactly what they're looking for. This is something that you should highlight to your design agency when you're beginning the website creation process.