Business Tips For Protecting Your Finances During A Recession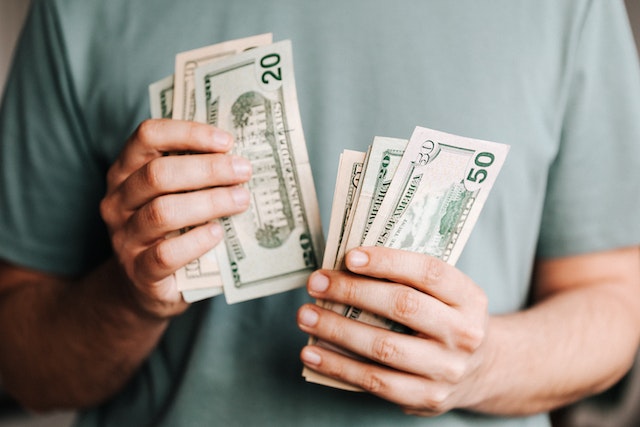 In 2023, taking the necessary steps to protect your finances for your business is now more important than ever. The economy in 2023 has been increasingly unstable, and there has been a cost of living crisis that has damaged businesses, for both revenue and finding suppliers. However, there are many ways you can take steps to better protect your finances, so you are better protected in case there is a financial crisis. Here are 4 steps you need to take if you're worried about protecting your finances during the upcoming recession. 
Protect Your Digital Presence
One of the main ways that companies lose a significant amount of money in 2023 is through their digital presence. Cybercriminals and hackers unfortunately like to exploit an unstable economy and make things worse for businesses by trying to steal their money. They can do this by attacking your website and hacking into your internal systems. Investing in cyber security systems and cyber data insurance is one of the best ways you can mitigate the effects of a cyber disaster on your finances. If you do end up falling victim to a cyber hack, make sure to get in contact with wealth recovery attorneys who specialise in recovering money lost through a cyber scam. 
Have A Diverse Investment Portfolio
Making calculated and sensible investment decisions is one of the best things you can do to protect your company finances during unstable economic times and recession. Diversifying your investment portfolio so you have a healthy mix of alternative and traditional investments is key if you want to have a contingency plan in case of a financial crisis. Real estate, stocks, bonds, cash and commodities are some of the best investments you can make with your company finances. Take steps to diversify your company's investment portfolio today to protect against recession. 
Take Out Insurance 
Although taking out certain types of business insurance can be costly, it could save you a significant amount of money in the long run, particularly if you suffer a financial crisis. There are many different types of insurance which could help you in case a recession impacts your company's money. For example, credit insurance could protect you if clients or customers can no longer pay for the goods and services you provide, which is essential during a recession as many businesses and people go bankrupt. Business interruption insurance will keep your company finances running if your business has to stop operations. 
Know The Law
One of the best ways you can protect your company finances is to be well-versed in your local law around regulations about business finances and taxes. A criminal lawyer in Melbourne found that many companies unintentionally break the law when it comes to sorting out their finances, because they are ignorant about what the law says. Make sure to educate yourself on the law when organising your financial information, to prevent getting a fine or getting in other financial hot water. 
There are many ways you can take steps to better protect your company's financial information in the face of a recession – make sure to take them today.