4 Surprising Ways SaaS Can Be A Game Changer For Small Business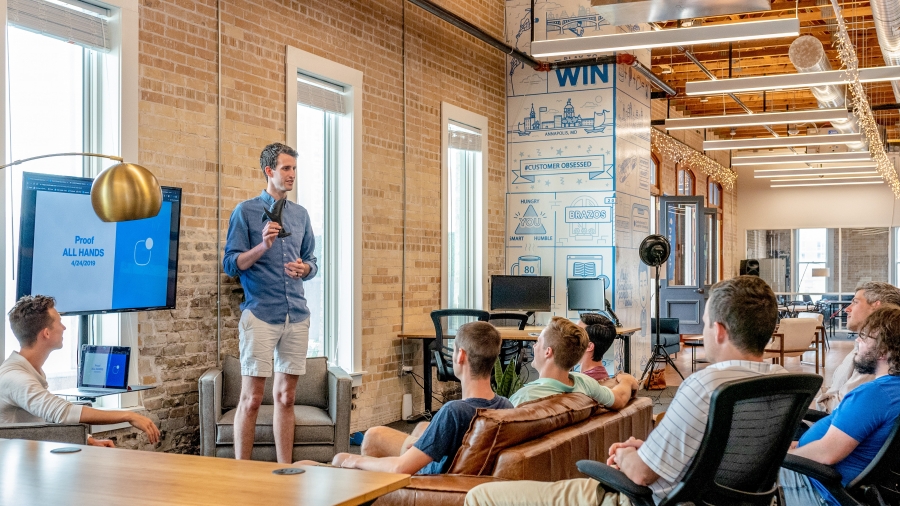 The World Wide Web will never run out of tips and strategies on how to grow your business.
These days, though, one of the typical business tips you will see is automation. This is where investing in SaaS comes into place.
If you are weighing the pros and cons of integrating SaaS into your business, here are four reasons it can be a game-changer:
1. Reduced Application Cost
Unlike other office equipment, software, especially SaaS products, in particular, won't be as costly when you're setting it up in your office.
Since your in-house IT team isn't the one managing the software, you won't have to worry about the costs of managing it within your walls. Therefore, you won't have to pay additional infrastructure costs to keep it running.
Simultaneously, SaaS can help streamline how you run your business. The indirect effect would be your business is more profitable since you're doing business more efficiently.
Thus, not only is there reduced in-house application cost that comes with your SaaS, but you'll also increase work productivity. And this can translate into better profitability.
2. End-to-end Flexibility
Investing in the right tools can help improve your productivity. However, growing demand and changing times could mean you will need to replace them eventually.
Another issue could be that you may need multiple tools to operate. And this can be a hassle.
It costs quite a bit of money to replace or upgrade your office tools whenever something better comes along. At the same time, it requires quite a bit of planning to know when to upgrade or whether it's worth it to upgrade your equipment.
Aside from that, it isn't easy to find office tools that can fully synergize with one another to fit your work process seamlessly. Finding that balance can take time and effort and money before finding one that works the best for you.
With that said, that's why getting a SaaS provider is going to be extremely beneficial to your business.
There are many ways you can figure out whether a SaaS product can suit your needs. One way to do that is to look through any SaaS product review of previous customers or publications. 
Many SaaS providers also have the option of tweaking their software and the payment plan, depending on your business's specific needs. You can request and schedule a demo from your SaaS provider. And most of the time, a contract includes at least three months of consultation with their team.
That way, you can give you a hands-on guide on how you can navigate through your SaaS tool. This includes customizing some of its functions based on what your business needs.
3. Latest Features
As mentioned before, it can cost a lot of money for your business when you find yourself outgrowing the office equipment and tools that you have. Plus, if they no longer work, you need to replace them with something else nonetheless.
This issue is common when it comes to workplace management. However, with SaaS, it doesn't have to be that way for your business.
What's great about getting software for your small business is that the provider will look for ways to upgrade and improve their product. Even if the products are already with customers, the software will update anyway.
Therefore, you get an upgrade with no additional cost and without having to get your IT staff to stop what they're doing to do the upgrade themselves.
It's convenient, and you won't have a fear of missing out because you should have all the latest features with your product.
4. Collaboration
SaaS tools are meant to solve a particular business dilemma. Some are even hyper-specific to a particular niche.
For instance, while there are various digital marketing tools in the market, some are meant for social media marketing.
Nonetheless, these tools enable you to collaborate with your team, especially now that many are adopting a remote work setup.
For instance, you can use Storify to create and approve blog posts. You can also use the same tool in drafting copies to promote your blog post via social media.
But keep in mind that there is no one perfect tool. Hence, look for a SaaS tool that allows you to make the most out of it. This includes multiple functionalities and integrations.
Another pro tip is to sign up for a free trial first. That way, you can determine whether a SaaS tool is right for you before committing.
Conclusion
There is no denying that investing in SaaS can help your business grow. It is just a matter of finding an affordable tool that is suitable for your needs.
This includes having multitudes of functionalities, integrations, or payment options.
But if you are still unsure how SaaS can be a business game-changer, we suggest opting for a free trial first.