Restaurants are Slowly Shifting Focus – to Lunch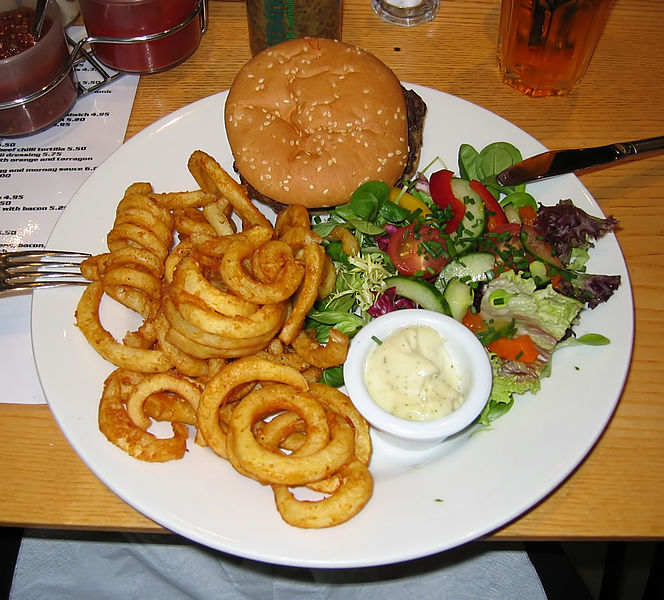 For a long time, diners and fast food chains have monopolized lunch time service. However, some big name sit-down restaurants are now looking for ways to get in on the 34 percent of total restaurant traffic that lunch service accounts for. Here's why, and how, restaurants are slowing shifting focus–to lunch:
The major players. The biggest players are those chains operated by Darden (Longhorn Steakhouse, Red Lobster, and Olive Garden, among others) and Bloomin' Brands (Outback Steakhouse, Carrabba's Italian Grill, and Bonefish Grill), as well as restaurants like Applebee's. In the past, these sit-ins didn't open for business until 3:00pm; today, more and more are opening earlier to cater to lunch time diners, at even if by experimenting with only one day at a time.
Lunch service challenges. There are some obstacles for restaurants hoping to capture a profit from the lunch crowd. For starters, lunch entrees tend to be smaller and priced accordingly. Additionally, those people in the segment of the population most likely to frequent an eatery at lunch time are generally business employees who must dine within a very limited time frame. For restaurants that offer tableside service (as opposed to a buffet or salad bar set-up), this time constraint is a real issue.
Solutions to the lunch challenges. In order to compete with diners and other typical lunch go-tos, restaurants are devising some creative solutions when it comes to menu items and service. Olive Garden has added a selection of quick-prep (and quick to eat) calzones and sandwiches to their lunch menu, and as well has implemented an aggressive online marketing campaign aimed at the lunch crowd, including quirky videos and digital coupon "flash sales." Red Lobster has been allowing lunch-time diners a quick, pay-at-the-counter option, while Applebee's is offering a similar, "Express Lunch" option.
The results, so far. Although sit-down chains are slow to give exact numbers regarding the success of their lunch service marketing efforts, Darden COO Drew Madsen reports that Olive Garden is faring much better at lunch time than its sister chain restaurants Longhorn Steakhouse and Red Lobster. Red Lobster is already planning to extend its lunch menu offerings in an attempt to catch up. Still, the process of branching into the lunch realm will be a slow and steady one, and one paved by plenty of trial and error.
What does the future hold for restaurants seeking to earn their way into the lunch time winners' circle? Only time will tell. However, one thing is for certain: lunch time diners are sure to see a lot of new options when it comes to the question, "What's for lunch?"
Own your own restaurant and want to compete? Use sites like chefworks.com to make sure your staff looks good at all times, and then create a fast lunch menu. You're sure to carve a niche in the market. 
Image credit: Wikimedia Commons