Everything You Need to Think About Before The Road Trip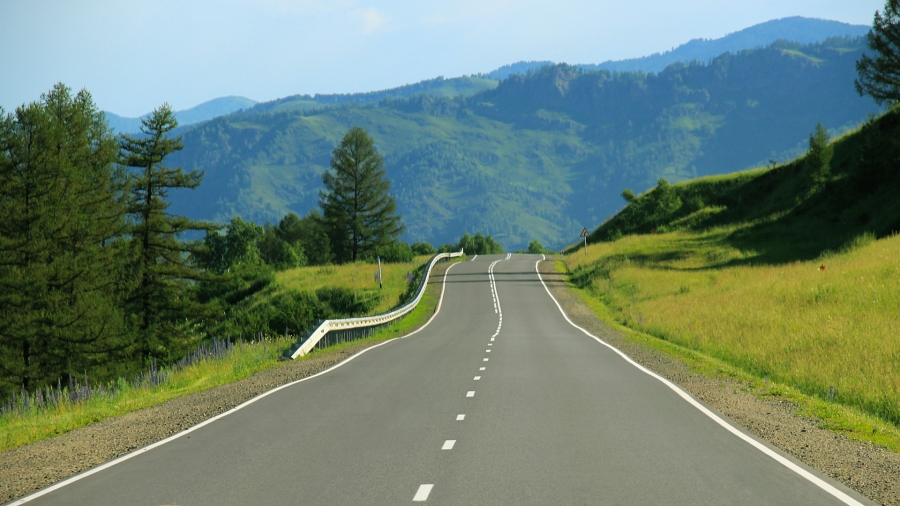 Road trips are perhaps the most flexible vacation format: they can be as long or fast, intense or relaxed, planned or spontaneous as you like.  Are your vacation suitcases almost packed? And only a few days or even hours remain before your trip? The time before it, especially a long one, always passes by excitingly, and you can't get away from thoughts, how not to forget anything. We prepared a list of all the essentials that you need to think about before travelling.
You can get tired of planning a road trip just like you can get tired of work. To prevent this from happening, pay attention only to the anchor points of the plan: such efforts are enough, and surprises can always be turned into adventures. Here are a few things to remind yourself of, so you don't give up before you even start:
It will take longer than you expect. 
Surely, on the way, you will find yourself in a traffic jam, the car will go awry, you will have to wait for an order in a café for ages, and then you will also go astray a couple of times – it is better to set the time for all this in advance. Do not plan an end-to-end trip and please do not plan your route so that you can drive all day. It's mandatory to have a couple of stops for rest. 
For stops along the way, pick up proven places.
Make sure to choose suitable places to sleep and eat along the entire route. Especially if you are travelling with a child. The necessary information is usually found on the websites and forums of car travellers. Many people are ready to describe the peculiarities of their trips to the smallest detail. The hotel room must be booked in advance.
Staying within a budget is very important. 
By the start of the trip, you will already have an approximate cost estimate, which must be strictly adhered to. You definitely don't want to spend your entire budget halfway through. Calculate the maximum you can spend per day, and do not spend more than this amount – then the whole trip will be much more relaxed.
Some parts of the path will be boring. 
Sometimes, to see the most incredible places, you need to drive for a long, long time past unremarkable ones. It is better to immediately prepare internally for extended stretches with the same landscapes – then boredom will not attack suddenly. You can also plan overnight camping in the middle of these areas to add variety to your journey.
Be prepared for surprises – good and bad.
It's naive to think that a road trip is when you hop into a convertible and race down completely empty tracks towards adventure without a hitch. Prepare yourself in advance for the fact that the car will break down, the connection will be lost, a thunderstorm will begin, and you will get lost. Buying travel insurance can relieve you of a good half of these headaches and even save you money. From a more positive point of view, you need to prepare not only for difficulties but also for pleasant surprises. There are big chances of suddenly driving to sights that were not on the plan, making new friends, or stumbling upon a beautiful secret route that you never knew existed.
Your child needs a safe car seat.
The most important condition for a comfortable and safe trip for a child is a comfortable child car seat. Check the straps on it; they must reliably hold the small passenger when it is necessary to brake urgently. When choosing a car seat, see the test results of products from different manufacturers. Additional information will allow you to choose the right car seat for your baby and Carconex can help you with the instaling. 
Place your belongings in the car correctly.
Carefully approach the issue of packing your luggage for a trip. For example, when driving a hatchback, securely fasten the net that prevents things from getting inside the cabin during emergency braking. 
Check your car first aid kit and complete missing first aid supplies. 
Just in case, we will list what may be overlooked (usually these are either the simplest remedies or very specific ones): an alcohol solution of iodine, a solution of brilliant green, pain relievers, a bactericidal adhesive plaster, antiallergenic drugs, a drug for insect bites, etc.
Get to know your car as best you can
.
The size of the vehicle and its characteristics, how much fuel the car consume, what speed it can reach and how it behaves in difficult conditions – all this knowledge in a road trip is worth its weight in gold. Safety on the road depends on them – both for the driver and for passengers.
Conclusion
Make sure to plan vacation at least a few weeks in advance. Especially a road trip.  A carefully planned journey guarantees safety and comfort. To be calm and confident while relaxing, you should take care of the points above in advance. We wish you a great and pleasant trip!