Must-Have Womens Weekend Away Accessories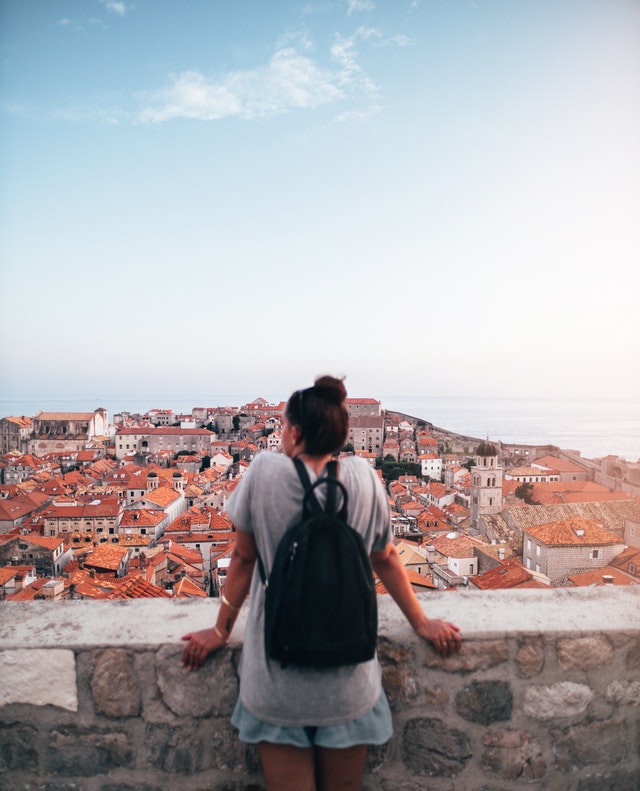 If you're planning a weekend away, there are a few essentials that will keep you looking stylish whilst also being organised. No matter where you are travelling, from London to Lisbon or Barcelona to Budapest, you will have everything you need with these must-haves.
Sunglasses
To start with, no weekend away would be complete without a good pair of sunglasses. They finish off any outfit whilst also helping to protect your eyes wherever you are! Go into a shop and spend time trying on all the different styles to find the one you love most, as you might be surprised at the styles that suit you best. I personally love brown cateye glasses. 
Good Quality Travel Bag
Next up, you need a good quality travel bag to make sure everything you need is organised and easy to find. Yet, this doesn't mean it has to be boring! If you're travelling with little ones, a designer changing bag will keep everything in one place without you having to compromise on style. When you are going away you have the perfect opportunity to try something new when it comes to your style, so try something studded or a new colour you wouldn't usually go for. You will use it year after year though, so make sure you love it!
Small Cross-Body Bag
Aside from your larger travel bag, you will need a smaller bag for exploring during the day or going out at night. This will be much more convenient and comfy! Cross body bags are the best option as you know they are secure, more so than simple over the shoulder bags. Opting for a neutral colour like cream, black or tan will ensure the bag goes with everything, or if you have quite a muted wardrobe, add a splash of colour with a red or baby blue bag. 
Sectioned Makeup Bag
We are all guilty of throwing all our makeup in one bag when we go away and desperately rummaging to find what we need when doing our makeup. So, make your life easier with a sectioned makeup bag. You will easily find the products you need when you need them and it will also make packing it away so much quicker when you get back! Many sectioned makeup bags have padded pockets, so the risk of smashing or damaging delicate items is reduced. 
Small Travel Jewellery Box
Along with keeping your makeup organised, you should also keep your jewellery organised. It will be easy to access, but most importantly it will reduce the potential for anything to get tangled or broken. You can find really small yet functional boxes which are perfect for the few things you'll need on your weekend away. 
Steel Water Bottle
Buying bottled water throughout the day wherever you go can be very expensive. So, you should take a leak-proof steel water bottle that will save you money and also reduce your plastic consumption. You can buy small bottles that will easily fit into a cross body bag. My preference is usually steel water bottles, although if you are concerned about drinking the water abroad then you can buy water bottles with filters to put your mind at rest!
A Lightweight Waterproof
When you have your favourite outfit on, the last thing you want is to get caught in a rainstorm. So, packing a lightweight waterproof could be your savior, especially if you had planned to re-wear some items. You can find compact jackets that can easily fit into your small bag and be taken out if needed. If there's even the smallest chance it might rain, it is always worth having this extra layer handy. Lucky for us, waterproof jackets have gotten much nicer over the years!