4 of the Most Important Business Expenditures Your Company Will Make This Year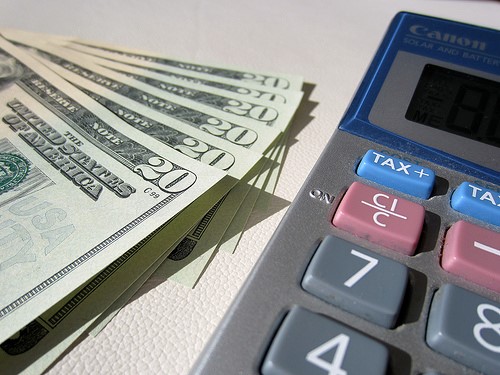 The old cliché says that you have to spend money to make money, and that's certainly true for any business. However, some expenditures are more important than others, so they're the costs you have to worry about first. Certain things, such as new lobby decor or a fancy coffee machine, can easily wait until after you've covered the expenses that guarantee your success.
1. Up Your IT Ante
Your IT expenses are incredibly important. Information technology is the soul of the modern business, whether you're dealing with server capacity, email encryption, or the latest performance management software. Budget for the IT software and programs you need most by researching what best benefits your business. Talk to your employees, especially your IT pros, and discover what needs updated and what innovative programs will enhance the overall quality and performance of your products or services.
2. Take Salary into Consideration

Image via Flickr by Pattie
You want the best employees, people who appreciate your business as much as you do, love what they do, and perform to the highest standards. You have to inspire them to do that, and paying them well is the most worthwhile incentive.
While you're budgeting for employee salaries, you should also leave room for bonuses and raises for the people who deserve them. Even if you can't put the money back right away, you can plan on an increase in pay or a bonus at the end of the year or even the end of the current quarter.
3. Make Room for Accounting

Image via Flickr by 401(K) 2012
With money management, you'll need professional help. Your accounting department is enormously important to the success of your business. It's generally better to have an in-house accountant than it is to use someone outside of the company. In addition to saving you money, an in-house account will know the ins and outs of your financial situation, plus you're their only client. However, to increase the success of your accountants, you have to make sure they have up-to-date software and programs that will allow them to deal with:
Salaries
Bonuses
Insurance costs
And budgets
4. Focus on Your Office Space
There are several things to consider when you're dealing with office space. How is your business doing in its current space? If your company is quickly growing or you find an office building with more affordable rent, budget for a change. Account for your moving costs, first and last months' rent, security deposits, and turning on your utilities and Internet.
Whether you stay or go, internal office space is a top priority. Everyone in the office should feel comfortable and motivated, plus they need the right tools for their jobs. You may need to update your computers, buy new desk chairs, or accommodate a growing work force. Think about creating new cubicle areas, buying new phones, getting larger desks, and updating office equipment such as printers and copiers.
With the right tools, your business will become increasingly successful. There are times when it's best to tighten your belt loops, but you should first worry about making sure that your employees are able to do their jobs.