Selling Properties For More With Expert Styling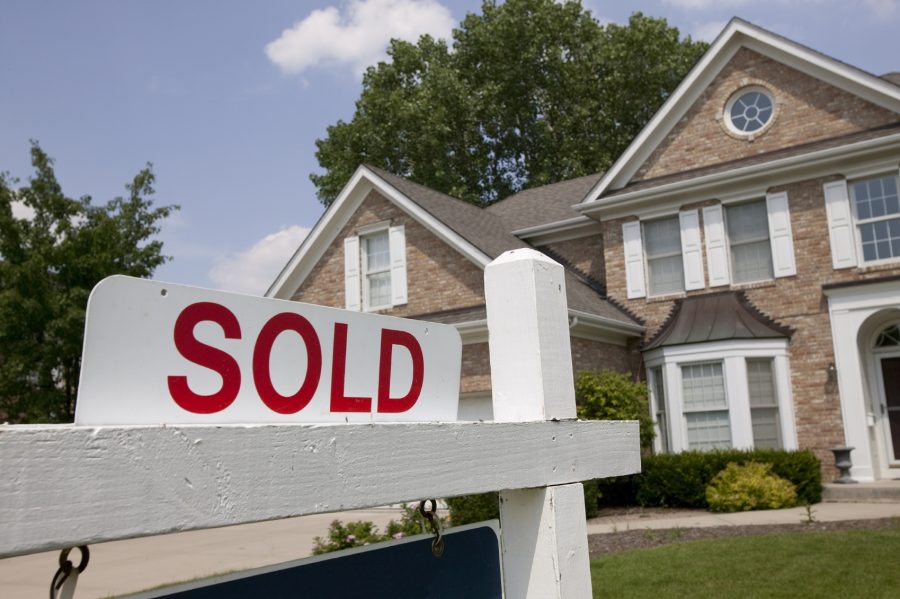 Any expert will tell you, property styling is a demanding project, requiring skill, expertise, experience and a natural talent for combining patterns and furniture, as well as envisioning the space as a home. Every property should have a unique flair of its own, portraying a certain set of values that will inspire people to fall in love and imagine themselves living and rejoicing in their new home.
Achieving such a feeling is no easy task, although the steps are straightforward. In order to style your property like an expert, be sure to follow the guidelines below, and don't forget to wake up the decorator inside you.
Open up the space and make it look comfy
Before you make any changes or purchase the furniture, you need to illuminate the entire house as much as possible. This means optimizing the interior to receive plenty of natural sunlight but also installing warm, artificial lights that will mimic the captivating feeling of a summer's sunset.
You want to capture sunlight whenever you can, and one of the best ways to do that is to introduce skylights in certain rooms. Skylights are ideal for illuminating smaller spaces such as the bathroom, or the walk-in closet. Additionally, remove any traditional doors, except for the bathroom, and install French doors in the kitchen, the living room, and even a pixelated-glass front door in order to allow for an undisturbed flow of light throughout the house.
You also want to use plenty of mirrors, as they are a powerful tool not only for maximizing light distribution, but also for making the room feel more spacious. Be sure to mount mirrors wherever there's no room for a window to allow natural light to travel deeper into the house.
Working with quality rugs is another thing that experts use to add comfort and a sense of style to properties before putting them on the market. For example, this Australia's designer rug retailer offers a huge range of beautifully crafted rugs ready to grace any floor and turn drab interiors into something sophisticated and stylish. These flooring solutions exude an air of elegance that can transform a simple room into one that looks and feels expensive.
Organise and de-clutter
A hectic and cluttered environment promotes negativity, anxiousness, stress and makes the space look darker and significantly smaller. If you like living in a chaotic, yet controlled environment, that is fine, although not optimal. You need organization to a certain degree, and you can begin your journey to achieving peace and positivity by moderately organizing every room.
Start with your bedroom. Pick up everything off the floor and the designated "clothes chair", and neatly fold it into the closet, then start organizing all the little things lying about and put them in their place – the books should be on the shelves, the floss belongs in the bathroom, and your gadgets belong anywhere but the bedroom.
Next, you can move onto every other room in the house and apply the same principle – put everything where it is supposed to be and neatly organize it. Moreover, it is important to de-clutter your home if you want it to give out a feeling of warmth, positivity and serenity. You can begin your de-cluttering process by giving away the things you like, but know you don't need, as there is always someone who does. After you have donated enough, you can start selling your belongings online, and finally, you can put the things you don't want to part with in a storage unit.
Mind the exterior
Never forget the importance your home's exterior has on your general wellbeing and state of mind. Effective property styling is not just about how your home looks like from the inside, it is about the emotions and inspiration it evokes while you're experiencing it from the outside. Moreover, a house that has an appealing exterior is significantly more marketable and can attract affluent potential buyers in case you plan on selling it in the future.
Therefore, you should keep the exterior tidy and clean, and introduce a charming patio that leads into your backyard garden. Next, put a few pieces of attractive and stylish furniture on the front porch where you can not only relax on a lazy afternoon, but also give guests and interested parties something to tickle their imagination and welcome them into the houses.
As you can see, styling properties entails a great deal of knowledge, experience, and a dash of talent that will help you bring the best and most beautiful features of your property to come to light, which is particularly important if you are considering investing in real estate as a business. Be sure to follow these essential tips on how to style a property and you will have no problem designing a space that will not only radiate positivity, but also have people fall in love with its irresistible charm and ensure you higher sale prices.