Project Lead The Way Partners With San Jose High School To Teach Engineering and Robotics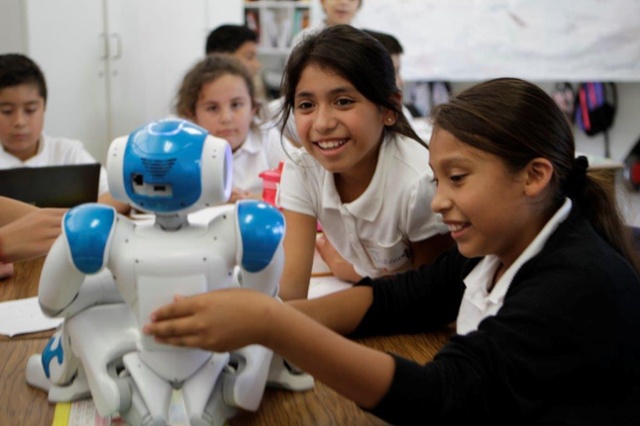 All over the country, there appears to be a shortage of students choosing careers in engineering. According to Chris Barry of the Society of Naval Architects and Marine Engineers, the shortage is equal to "a year's graduating class for the whole country. I can't even begin to tell you how hard it is to find traditional electrical (vice electronic) engineers, and these engineers are key to any activity involving generating or transmitting electrical power." The shortage is staggering – about 75,000 according to Barry's estimates.
Project Lead the Way began addressing this issue back in 1998 when they began exposing high school students to engineering and other science-related classes in a handful of schools in New York. Now, in 2010, Project Lead the Wayreports, "In the coming weeks, Project Lead The Way (PLTW) will welcome back nearly 350,000 students to PLTW classrooms, including 500 new programs that brings the total number to approximately 4,000 schools throughout the country. PLTW teachers are gearing up for another exciting year of engaging middle school and high school students in science, technology, engineering and math (STEM) education." One of those schools partnering with Project Lead the Way is San Jose High School (formerly known as San Jose High Academy until this year).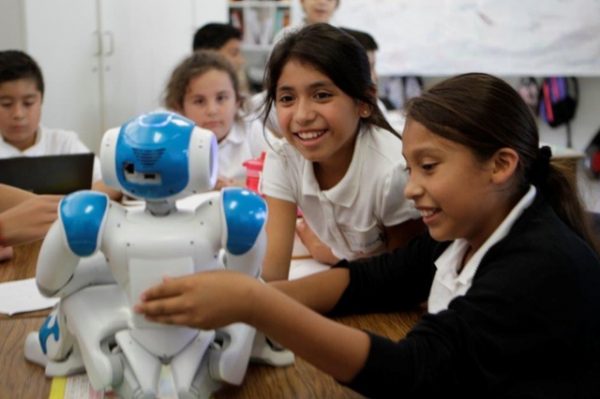 San Jose High, an innovative high school in downtown San Jose, is constantly working to achieve a high level of education. They have taught classes in conjunction with the International Baccalaureate program since 1985, and recently added several levels of engineering courses and robotics to their offerings utilizing Project Lead the Way programs.
San Jose High School, located in the heart of the Silicon Valley, is so invested in becoming what they call a "technology magnet school," that over the course of this last year they spent hundreds of thousands of dollars building a new, ultra-modern technology wing onto one of the oldest high schools in California. Their hope is to meet the needs of the increasing demand by turning out students ready to enter college with an education that far exceeds what was once the norm for high school students of the past.
Now, with the start of the 2010 school year underway, the staff and students of San Jose High eagerly await the grand unveiling of this new addition to the school.
Sources:
http://www.renewableenergyworld.com/rea/news/article/2009/04/if-we-want-more-renewable-energy-in-the-u-s-wont-we-need-more-engineers
https://www.prescottpapers.com/blog/writing-topics-prompts-ideas-and-examples/argumentative-essay-topics-on-technology.php
San Jose High School Attendee interview 8-16-2010
http://beta.pltw.org/recent-press-releases/project-lead-way-welcomes-nearly-350000-students-back-school
http://www.sjusd.org/sjha/high/school/
http://beta.pltw.org/about-us/who-we-are