Planning To Retire Soon But Not Sure Of Which Place To Settle? We Will Tell!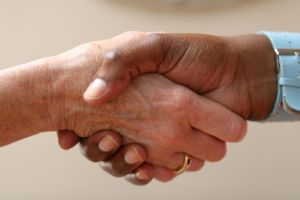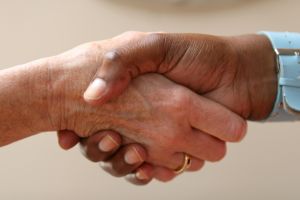 After working hard all your life, don't you dream of spending your time sitting near a beach enjoying a hot cup of coffee with your better half looking at the beautiful sunset? Or doing Paragliding or any sort of crazy thing you longed for all your life? Zeroing in on an ideal place for the after-retirement life is the current trend but of all the options, which option should be finalized? Confused? We give you 8 best places, read on and decide!
NORWAY:

This is an ideal place with its clean and friendly environment. It scores high on its health facilities, entertainment factors and quality of life.
MALAYSIA:

This country is a mix of nature's beauty, high-end hangouts and boasts of 2 skyscrapers too. It is relatively less expensive and a huge chunk of the population speaks English. It has ethnic crafts from India at 'Little India' which is a crowd puller.
KENTUCKY:

Popular as 'Bluegrass state', it is a good bet in every sense of the word being inexpensive, safer with low crime rate and pleasant weather, so no harsh climatic conditions. The scenic beauty is an add on!
ECAUDOR:

Among the most sought after retirement spots, its quality of lifestyle, facilities, and beauty and comparatively very low cost of living makes it a deadly combo! It also has a decent healthcare system with 24 hour medical help. People can indulge in various hobbies with the money they save, living here.
MEXICO:

Pocket friendly is the word to describe Mexico. Many people head here after retirement as you can get 5 star facilities, luxuries and all other benefits without digging a hole in your pocket! One of the most cost effective states to live in, Mexico should be high on your list. The beaches make it all the more desirable with a very happening coastal life.
VIRGINIA:

A very romantic place, it is best for lovestruck couples who want to spend some quality time enjoying a simple life looking at the sunset sipping a hot cup of coffee while holding the hands of your beloved. Medical facilities are bang on and the crime rate pleasantly low.
SPAIN:

Think of Spain and what first comes to mind are its coasts! Spain is synonymous with its Mediterranean and Atlantic coasts and has a very happening coast life! Barcelona is one of the most popular cities with amazing nightlife, nice clubs and skylines. Cost of living is also affordable with property costs lowered few years back! Doesn't this sound like a win-win situation?
VIETNAM:

This city is slowly catching pace as people are taking notice of this beautiful place, which is still partly virgin due to lack of exploration. But its exciting activities at its adventurous coastline are a nice choice for people in for some action! And the beauty of this place remains in the fact that it is largely unexplored so you can feel the rawness and purity minus the hullabaloo of other high-end states!
He currently operates a website dedicated to helping people achieve guarantor loans in Australia  For help with money visit Morgan Finance Australia.