How To Survive 2014 On A Tight Budget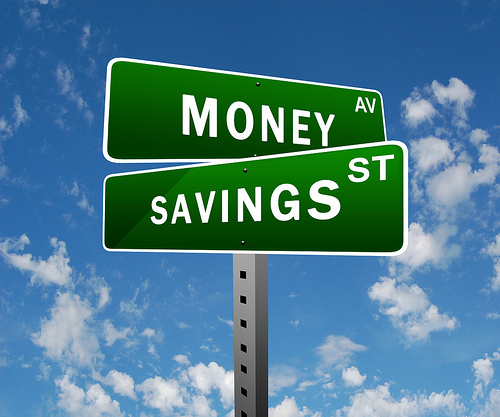 As we all know the cost of living is showing no signs of decreasing and from people losing their jobs to a housing ladder that's almost impossible to reach, financially speaking, times are pretty tough.
However, with the advent of a New Year comes fresh hope and if you found 2013 a struggle then isn't it about time that you took the bull by the horns and made some changes in 2014?
Below are a few pearls of budgeting brilliance from someone who's been there and got the second-hand t-shirt so if you're prepared to see the next 12 months as a money-saving challenge then right here's where you hear the starting pistol.
Cut Out the Meat
First and foremost, the majority of a weekly food bill will go on meat and if you're looking to make some in roads into your family's or your own outlay then cutting out the meat is the best place to start. There are so many more cost effective alternatives to sausages, chops and beef steaks that it's rude not to give them a go and from veggie curries to Quorn mince spaghetti, you'll not only lose a percentage of your food bill but you'll see a few inches come off your waistline too.
Second-hand Shopping
Food shopping aside, another means of avoiding expensive purchases is to go second-hand as from boot fairs and jumble sales to charity shops and house clearances, if you're prepared to search before you spend then the eventual purchase will be all the more meaningful. Books, furniture and clothes can all be bought for a fraction of the new price and if you've got a young family then you'll definitely benefit from attending a baby clothes sale as most of the stuff is hardly worn.
Consider Moving
If you're currently in rented accommodation then make sure you're not spending over the odds on bills as by looking around you maybe able to move to somewhere smaller and cheaper that will no doubt help you in 2014. It may seem obvious but moving a little further lout of town or away from a point of interest is definitely best advice and if you can swap your car for a bike then you'll still be able to make the most of facilities but without the expensive house prices.
Grow your Own Produce
No matter where you're living there's bound to be a window or patch of land nearby where you can grow a few herbs or even veggies. This is a great means of lowering food bills as well as undertaking a new hobby at the same time. If you're lucky enough to live near an allotment then get yourself on that waiting list as no sooner as a plot becomes available then you'll be able to sow, grow and reap your own harvest for a fraction of supermarket costs.
Be Strict with your Purse Strings
It's important to have a plan and stick to it which means that you need to be strict with yourself and anyone else who is spending the incoming cash. Planning a budget for each week, month, year is an excellent way to ensure you know what's coming in and what's going out and putting a little aside for a rainy day is always best practice. Who knows, this time next year that little rainy day jar maybe overflowing and you'll be thinking about USA holidays rather than a faulty boiler?
Find a Free Activity to Enjoy
Walking, running, blackberry picking and writing are all practically free activities to try for the New Year and if you're looking for a new hobby to help you not spend cash on the high street then there's no better time to get started than right now. If you have a few funds left over then buying a bike, painting set or a few second-hand language books will also give you plenty of food for thought and when the summer comes you could be looking forward to crossing the Channel and heading out for a cycling and painting tour of Provence.
Have a Clear Out
The turn of the year is an excellent time to clear out our cupboards, attics and drawers with the option of selling things online or stock piling in readiness for the first boot sale of the year. A cluttered house can be really depressing and no sooner have you trained yourself to adopt a more minimalist approach to possessions then the quicker you'll be able to understand that there really is no need to keep on purchasing purely for the sake of it. Have a clear out, sell your stuff and look forward to 2014 from a less cluttered and less restricted perspective.