Outdoors in Toronto: Three Activities for Summer Fun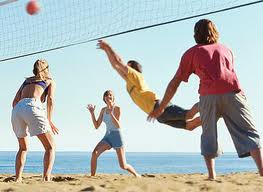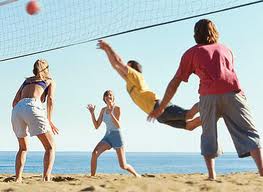 Toronto on Lake Ontario is quite urbanized, but it still offers an amazing variety of outdoor activities. The flat terrain is ideal for walking, and many ethnic neighborhoods will reward the visitor who explores on foot, but there are also more formal recreational opportunities. For outdoor fun during a summer visit to Toronto, try one of these three ideas.
Take a weekend bike ride to the Leslie Street Spit lighthouse
Jutting into lake Ontario is a five kilometer long man-made peninsula called Leslie Spit, intended as a breakwater but now a city park. Open to the public only on weekends, the park makes a wonderful ride in a surprisingly natural environment. Cyclists will encounter plants of up to 400 species, birds both resident and migratory, reptiles, amphibians and a wide assortment of butterflies. Toronto Harbour Light is an automated model dating from 1974 and powered by a solar panel, but the end of the Spit with its magnificent view makes a terrific spot to enjoy a picnic before the return leg of the ride.
Join the free Wednesday night windsurfing races
The Toronto Windsurfing Club sponsors free races for everyone, even beginners, at 6pm every Wednesday all summer long. Located at the facility at Cherry Beach on the Outer Harbor, these sessions usually feature four windsurfing races. The club plans to add a stand up paddle boat race to each night's festivities. Round out the night by getting to know the members at the barbecue held after the races. For rank beginners, the club offers windsurfing classes on Thursday nights.
Play 18 holes at the Glen Abbey Golf Club
For a unique golfing experience, Toronto visitors should book tee times at the Glen Abbey Golf Club. Famous for its Valley Holes, numbers 11 to 15, which exploit the steep valley of Sixteen Mile Creek and the stream itself to create unique obstacles as well as for the pond on the 18th hole over which Tiger Woods hit his famous 218 yard shot out of the bunker in the 2000 Canadian Open. On the same site are the Canadian Golf Museum and the Golf Hall of Fame.
Toronto is a fun-loving city, and it is more than willing to share with visitors. From a ferry ride to the offshore islands for a picnic to a lingering stroll on the boardwalk, from a walk through the historic distillery district to an afternoon's shopping in an open air market, much of the fun is to be found outdoors.
Author Bio: George works for OneTravel.com, an online travel company famous for the Air Canada FLights and Cheap Tickets offers.