4 Tips to Build up Your Backyard for Summer Barbeques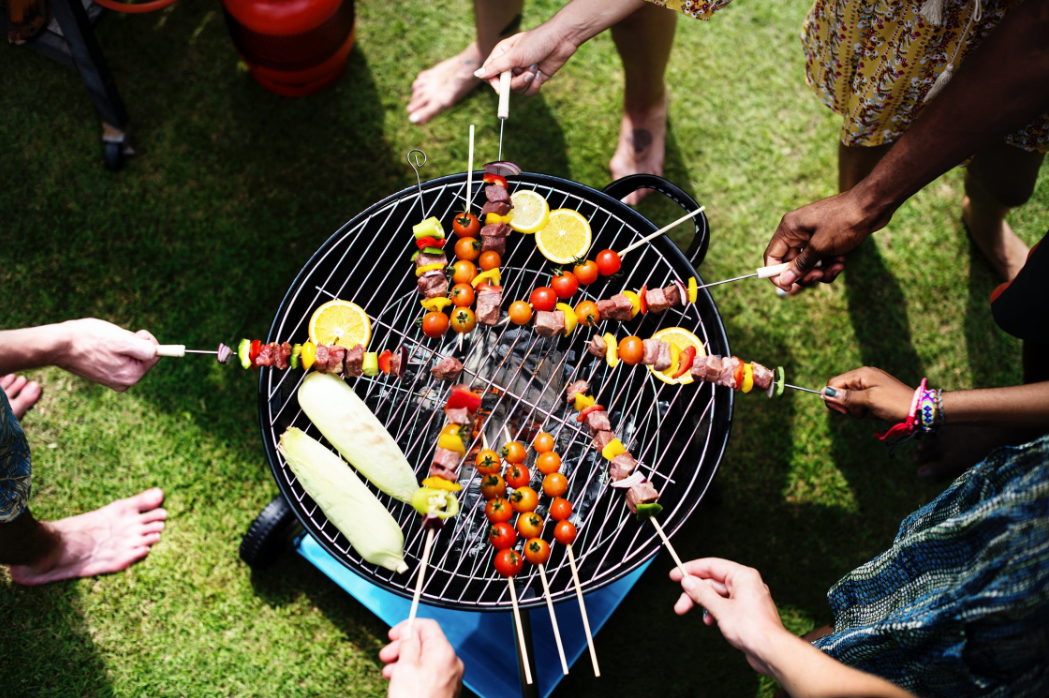 What could be better than a backyard barbeque with family and friends? Setting up your outdoor barbeque can be as simple as a pit with coals in a quaint garden nook, or an elaborate grilling area equipped with a gas grill, refrigerator and sink.
If you are a DIYer and love building new things, then here are a few ways you can create a top-of-the-line outdoor barbeque this summer.
Choose Your Grill
The first thing you need to do is choose your grill. Some people prefer the efficiency of gas grills while others love the smell of charcoal grills. The choice is totally up to you. Brands like Weber offer both models.
Choose Other Appliances
Even if your outdoor area is small, you can still use find a wide array of island counters, mini refrigerators and storage options. Lowes or Home Depot carry a huge selection of appliances topped with stone, stucco and tile.
Lay the Ground
Unless you only have a small patio or balcony, you need to decide where you want to set up your barbeque. You should choose a spot that has easy access to water and gas or power lines. When it comes to landscaping, you want to create a paved area that will function as the foundation of your BBQ area. You need to need to level the area and line the perimeter of the plot with slats to keep any concrete you pour from flowing out of your chosen spot. This can be a difficult undertaking, so you may want to consult with a company who specializes in landscaping services.
Maintain Your Lawn
In addition to choosing a designated place for your barbeque station, you also need to make sure the rest of your lawn is in top form. Cut and manicure your lawn to keep it lush and green. You can always fertilizer as needed. In addition, plant flowers either in the ground or in decorative planters around your space to add some curb appeal.
Spruce up Your Patio Furniture
Even the smallest of spaces can benefit from a furniture upgrade. Look for pieces that create a comfy and cozy area where family and friends can mix and mingle while you cook.
Once all the major prep work is done and your grilling area is complete. The only thing left is adding the final touches. Pick a theme you love and go for it. The idea is to make your backyard a secret oasis where you can chill with family and friends while manning the barbeque all summer long.