Devil Summoner Soul Hackers – Great JRPG With An Occult Theme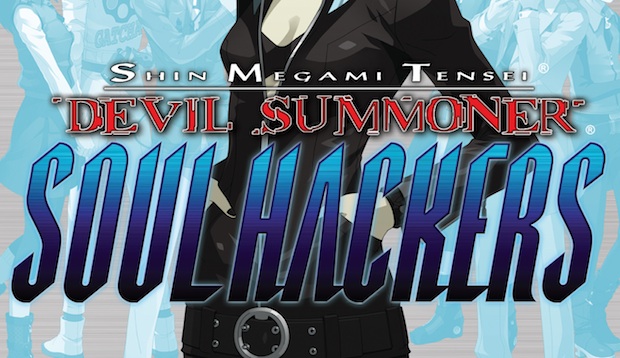 Fans of the long-standing RPG franchise Shin Megami Tensai probably know what to expect from Shin Megami Tensai: Devil Summoner: Soul Hackers. The diehard fans that have been following this series from the beginning may have even played the original incarnation of this title before. This is a 3DS revamp of a title that was only previously available in Japan.


So if you've played this before, it might be worth looking at again for the host of new additions it offers. If you haven't played this before, and you consider yourself to be a pretty big follower of the Shin Megami Tensai series, Soul Hackers should be at the top of your wish list.
And if you're mostly unfamiliar with the series?
Looking At Soul Hackers
One of the first things the uninitiated should keep in mind with Soul Hackers is that this is a fairly old game. Yes, Atlus worked hard to make this more than just a straightforward translation of a game that was previously only available as an import, but it's still essentially an RPG from an era that's largely gone now.
It's hard to believe that we've come so far in gaming history that a title that was once available on the Sega Saturn can now be translated so flawlessly to the handheld 3DS. Atlus has done an exceptional job as always with bringing Soul Hackers to the system.
The graphics and sound aren't going to knock you out of your chair, but the character designs are sharp, and the dungeons, where you'll be spending the bulk of your time in this game, are intricate, unique, and visually striking.
Gameplay-wise, Soul Hackers is fairly similar to other titles in the franchise, so those who know these games will pick up the mechanics pretty quickly. Those who aren't familiar with the series, and have little experience with older RPGs, may find themselves getting a little frustrated with the turn-based system the game utilizes.
Those who feel a little agitated with the set-up would do well to wait until they've grown accustomed to it. There is a ton of strategy and complexity to this game's battle system. It will keep you busy as you make your way through one dungeon after another in this compelling mix of futuristic technology and the occult.
The occult aspect of the series is strongly realized here, and it also influences the gameplay pretty heavily. Demons are a huge part of the game, but your interactions with them won't be just limited to defeating them in random battles.
Demons have the ability to join your party, leave your party at random, be trained, and more. It's an unpredictable component to the game that reminds you to take nothing for granted in this bizarre, dangerous world.
Devil summoner soul hackers review conclusion
To call the battle system in Soul Hackers antiquated isn't particularly fair. It's not a revolutionary system, but combined with an strong narrative and rich characters, it makes for one of the best RPG experiences on the 3DS.
Hi guys, My name is Greg. I'm currently attending New School in Chicago to get my MA in Media Studies, focusing on Game Studies.