Literature Based Films For Psychology Classes Family Parents
Family structure and dynamics is a key component of the study of psychology and sociology. One aspect of psychological development is parental expectations about the child. When parent expectations for children are unfair or unreasonable, it impacts that child's developing psyche, affect and self-concept. Demanding domineering parents may exhibit cruel and bizarre behavior which can lead to disastrous results. Here are some film and literature connections that demonstrate the dangers of unhealthy parental expectations.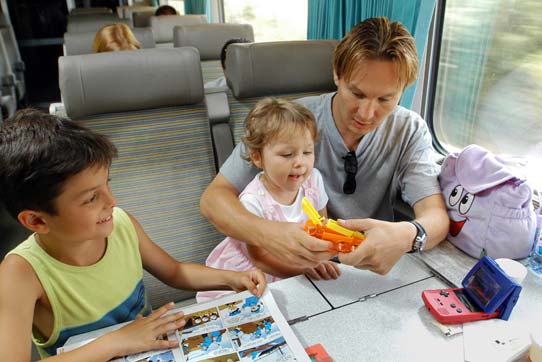 What's Eating Gilbert Grape?: This story is an interesting take on the idea of family loyalty and devotion, taken to the point of isolation and sacrifice of self. Gilbert Grape is not a completely structured story. It takes some wandering turns. Primarily it explores the life of a young man who becomes the 'man of the house' with the death of his father. Gilbert takes responsibility for his mother who is obese overweight and immobile, as well as his mentally impaired brother Arnie. Not a Johnny Depp fan myself, I believe that he portrayed this difficult persona with candor and empathy.
Amadeus: Wolfgang Amadeus Mozart gave the world some of the most beautiful music, but as this story shows, it came at a great personal price. Amadeus was haunted by a domineering father who pushed the young child to excel ever farther. Mozart made great effort to please his father, but it brought on problems with depression, drug abuse and alcoholism. In constantly trying to live up to an over demanding father, Wolfgang overtaxed himself and finally died at the tender age of 29, from lack of self-care.
Dead Poet's Society: Avante-garde Byronic English teacher John Keaton (Robin Williams) breathes new life into a stodgy, ivy league preparatory school English department. Keating's off-beat teaching style, joie-de-vive and wonderful juxtaposition of Latin phrases, classical poetry and Tom Sawyer-like disregard for the establishment inspires his boys to resurrect the Dead Poet's Society, an underground club dedicated to the celebration of classic poetry. Unfortunately Neil (Robert Sean Leonard) the bombastic, lovable poor little rich boy ring leader is under constant pressure from an overbearing father who expects great things from Neil. This does not include cavorting about spouting Shelley and Tennyson. Even the camaraderie of his friends cannot prevent Neil's ultimate tragedy. Not based upon a book, DPS makes liberal reference to and quotes from many works of poetry.
Shine (Jan Sordi- screenplay): Story of the rise, fall and rising again of David Helfgott, classical Australian pianist who breaks down under constant abuse and pressure from his Jewish father to play Rachmaninoff's Third. David is too young and his playing is too sensitive to play this dark moody piece; ultimately he has a mental breakdown and spends several years in a sanitarium, in an almost catatonic state. David is able to find healing and returns to play in bars and dance halls before finally returning the concert hall.
Preview these films to assure yourself that they will be appropriate for your classroom content.