Lenovo K6 Power-4G Smartphone Which Is Endowed With Attractive Features and Facilities To Lure You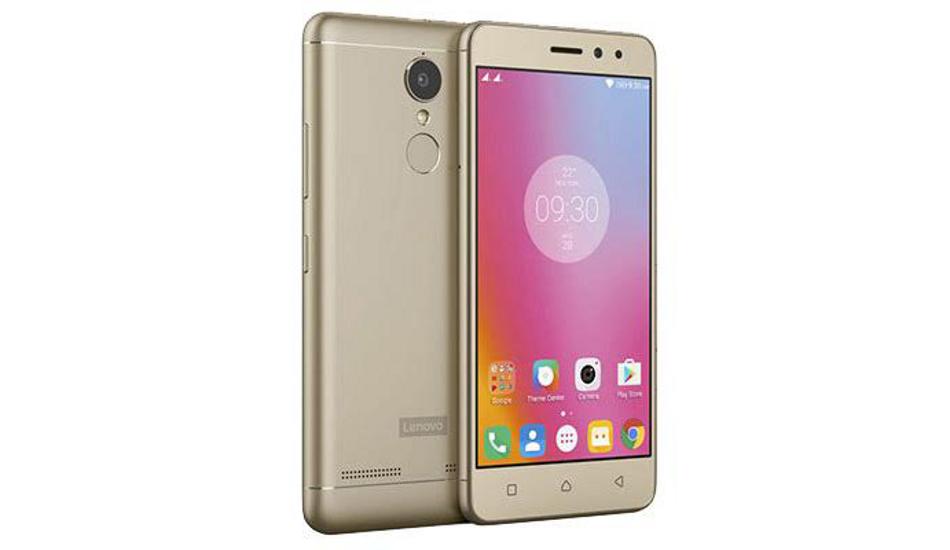 Lenovo K6 Power will launch in India sometime in 2016 December and this smartphone was revealed at the highly acclaimed 2016 IFA event. This is a spectacular looking budget smartphone covered in a glossy metal unibody design and for Indian markets the estimated price is Rs 9990. Moreover, this mobile will be sold in these amazing and vibrant colors-silver, dark grey and gold.
How exciting is it to buy the great looking Lenovo K6 Power sold at a highly economical price?  and this smartphone is filled with power packed features. For people who are just super excited about the introduction of K6 Power, let us explore some of the class-rending features.
Design and Display:
The external architecture of Lenovo K6 Power is amazing and the design awesomeness is inscribed in the unibody metal design. Users who are keen on buying a smartphone that offers phenomenal screen viewing experience, then the K6 Power is just superb. The devise is engineered with an admirable 5-inch IPS LCD FHD display with a 1080×1920 pixel resolution capacity and this is simply great to enjoy a colorful and crisp watching encounter.
Camera and Internal Storage:
The camera features and technology of Lenovo K6 Power is advanced and this is just exemplary considering the fact that this is a budget smartphone. This devise is built with a powerful 13MP rear camera and here there is LED flash and autofocus technology. For people who enjoy capturing selfies the front 8MP camera is just great, and for camera enthusiasts the K6 Power is among the best smartphones to own, simple because it is packed with innovative camera features such as self-timer, ISO control, white balance presets, touch to focus, high dynamic range mode, geo tagging, face detection, exposure compensation, continuous shooting and auto flash. For full HD videos the recording capacity is 30 FPS.
For individuals who are keen on preserving images, videos and music that will last for a long time, then just go for the Lenovo K6 Power. This smartphone has an impressive 32GB storage that can expand to 128GB with the aid of micro SD card.
Processor and Operating System:
Lenovo K6 Power is engineered with an efficient 1.5GHz octa-core Qualcomm Snapdragon 430 processor with 3GB RAM. This devise functions on an impressive Android 6.0.1 operating system.
Battery Connectivity and Sensor:
Have you ever thought of wanting a smartphone packed with robust features and supreme battery power at an economical price? If yes, the Lenovo K6 Power is just unbeatable, this is a dual SIM phone that functions on an outstanding battery capacity of 4,000mAh. Also this devise supports series of connectivity like microUSB, Wi-Fi, 3G and 4G. An important point to remember is the battery is non-removable. The battery power of this smartphone is just remarkable and it offers supreme consumer convenience. Lenovo K6 Power has accelerometer, ambient light sensor and proximity sensor.
Lenovo K6 Power is sold in two variants 16GB and 32GB, the estimated price of the 16GB phone is Rs 9990 and the 32GB model is expected to cost Rs 10,990.
Lenovo K6 Power is a significant model in the budget smartphone category, and the first sight of attraction is the great design. Covering this smartphone is a glossy unibody metal sheet, and it looks awe-inspiring to the core. For people in India who are keen on buying this devise, it is going to arrive sometime in 2016 December.
What are the strong selling features of Lenovo K6 Power? Apart from the great design, this smartphone offers world-class screen viewing experience. Consumers can just explore and enjoy watching tons and tons of videos and even movies and engage in breathtaking color display and visual quality. The 5-inch display is engineered to offer a fantastic resolution capacity of 1080×1920 pixels.
A remarkable feature of Lenovo K6 Power is the fantastic camera, the 13MP main camera is awesome and consumers can capture great selfie images on the front 8MP shooter. Moreover, this devise is filled with series of spectacular camera features making the whole capturing experience highly pleasurable. Whether you are at home enjoying pleasurable moments with family or friends or out amidst greenery, the Lenovo K6 Power is just marvelous and users can store momentous images contributed by the vast storage capacity of 32GB that can extend to 128GB.
Lenovo K6 Power is a good smartphone to engage in effective multitasking contributed by the efficient processor and operating system. Consumers can effectively shift between many apps and even indulge in world-class gaming. A department where Lenovo has elevated competition power of K6 Power to a whole new level is battery technology. The 4000mAh battery is just exemplary and more efficient to the charge power of its strong contender LeEco Le 2 that functions on a potent 3000mAh battery.
Lenovo K6 Power is sold in 16GB and 32GB versions and this is a budget phone with spectacular features. The efficiency of the budget phone market has improved to a new level and these smartphones offer great value for money. However, the K6 Power exceeds great expectations in almost all departments even battery capacity. As mentioned earlier this smartphone has a more powerful battery than even the popular and efficient LeEco Le 2.
It is just a few months wait till the arrival of Lenovo K6 Power, and for people who are keen on this devise, this is a smartphone that offers excellent value for money. The only concern is the non-removable battery, the good features are operating system and processor and the first-rate features are top-class camera, excellent connectivity, internal storage and mind-blowing battery. A strong contender of Lenovo K6 Power is LeEco Le 2 and it will be interesting to read about the consumer response levels post launch. It is impossible to beat a phone that has excellent features across all departments, particularly the 4000mAh battery.
For now, let us wait for the introduction of Lenovo K6 Power and get ready to indulge in top-class smartphone experience at a fantastic deal.