Meizu m3s: Smartphone With 5-Inch Display, Fingerprint Scanner Under 8k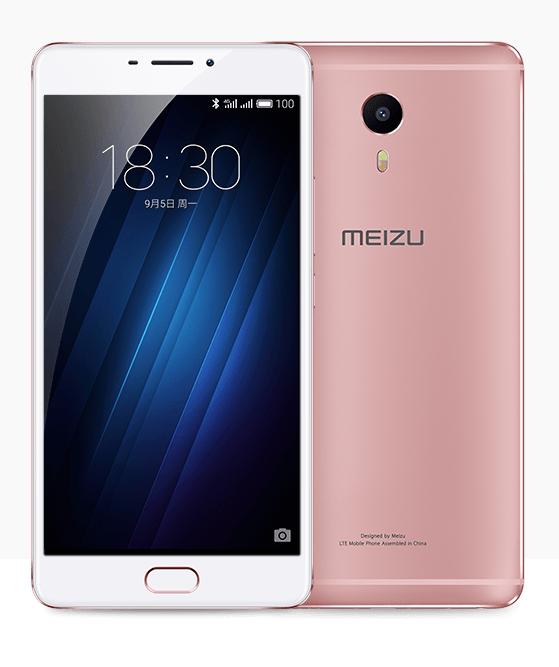 Chinese consumer electronics firm Meizu has launched the Meizu m3s and this is among the most awesome looking smartphone in the market enclosed in an all metal body. The Meizu m3s is a metal variant of Meizu m3 and the more powerful features of the m3s compared to m3 is it has a more powerful battery and presence of fingerprint scanner. In India this phone is expected to be sold at a price of Rs 7990.
What is exclusive about the Meizu m3s? According to the Vice-President of the company Li Nan, ''the m3s is an excellent alternative for the young demographic who aspire smart looking compact phones built to offer quality performance. This is a highly easy and convenient phone to use packed with great features. '' Let us browse through the interesting features of Meizu m3s.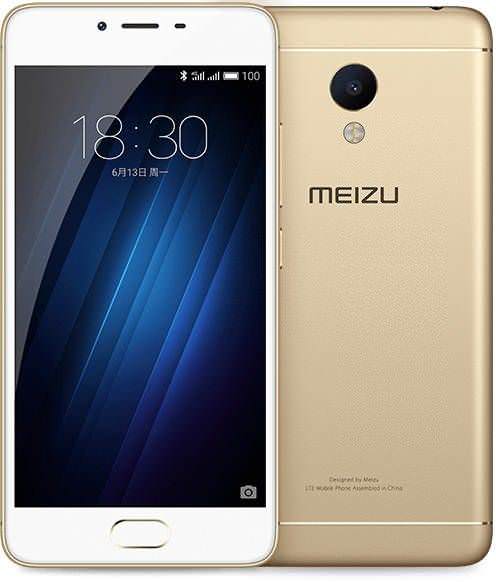 Design and Display: Meizu m3s looks amazing at first sight, the all metal body has certainly added a great level of visual sparkle to the phone. A noteworthy design feature is the 360-degree sandblasting technology and this offers a soft touch to the phone. The overall dimension of the phone is 141.9×69.9×8.3mm and it is heavier than the m3 by 6g and it weighs 138g. This smartphone is engineered with a vibrant 5-inch LCD IPS HD resolution display and the power of resolution is 1280×720 pixels. The vivid screen is highly resilient contributed by the presence of 2.5D curved glass technology. For Indian markets, the smartphone is sold in these amazing colors- Grey, Pink, Silver and Gold.
Camera and Storage: The camera feature of Meizu m3s is good, there is a 5MP shooter in front and 13MP snapper at the rear. The front camera has a f/2.0 aperture and it is good for video calls and selfies, the rear camera has dual LED flash and phase detection autofocus features. The internal storage capacity of the phone is 16GB and it can extend to 128GB with the aid of microSD card and here there is a hybrid SIM compartment. Capturing images from the 13MP camera is highly pleasurable, this camera is embedded with quick and automatic phase focusing and the entire image capture process happens quickly. The great image quality is backed up by the presence of panorama mode and the images look super-crisp. This is therefore a great phone for people who really enjoy capturing endless images.
Operating system and processor: The operating system of Meizu m3s is not too advanced and it is engineered with Android v5.1 Lollipop operating system and it has a Flyme 5.1 skin. The performance capacity of the phone is commendable and it is built with a highly efficient 1.5GHz MediaTek 64 bit octa-core processor with 2GB RAM. The smartphone is backed with highly versatile hardware resulting in smooth and super-quick performance. The phone is offered with two RAM options which is 2GB or 3GB for the 16GB and 32GB model. The combination of 3GB RAM+32GB and MediaTek 64 bit octa-core processor helps in quick processing and the ARM Mali T860 graphics processor enables supreme high-end graphical experience.
Connectivity and battery: Meizu m3s is supported by a good amount of connectivity options such as microUSB 2.0, GPS, Wi-Fi with hotspot, 4G and dual SIM. For additional security there is a fingerprint sensor along with light, proximity and accelerometer sensors. The phone has a non-removable battery with a 3,020mAh capacity. An important point to remember is you cannot remove the battery because it is obstructed by the unibody metal design. The battery capacity is robust and it enables nine hours of regular usage.
A signature feature of the Meizu m3s is the presence of mTouch 2.1 fingerprint scanner and this is highly technologically advanced and it improves response speed and accuracy. This is no ordinary fingerprint scanner the fingerprint recognition time is only 0.2 seconds and it just gets even more extraordinary! The fingerprint scanner has a 360-degree identification and it can store information of five fingers.
The Meizu m3s is an efficient phone, and what are the prime selling feature, firstly it has a splendid design contributed by the all metal body that adds a neat layer of shine to the phone. A novel design feature is the soft touch contributed by the 360-sandblasting technology. The smartphone has a colorful 5-inch display and the quality of visual graphics is crisp and amazing to rely on a great viewing experience. The camera features are impressive and so is the processor and the operating system is good for the price offered, but it is not advanced. This is a sturdy smartphone contributed by the presence of 2.5D curved glass and the display is therefore extremely resistant to scratches and cracks.
What is striking about the Meizu m3s that would trigger impressive buying capacity is, it has many potent features. It has robust specs sufficient to cater to a highly efficient and convenient usage experience. Consumers can enjoy the great design, crisp and highly firm display supported by 2.5D curved glass and users can enjoy a magnificent visual experience. This is a good smartphone to depend on a quick performance and highly effective graphical experience. For people who enjoy capturing images, this smartphone has admirable camera features and not too forget the super-efficient 3,020mAh battery. The quality of specs in this smartphone is world-class for the price offered.
The Meizu m3s offers a different kind of fantastic usage experience, and it is certainly a threat to its competition. The fierce contenders of this smartphone are Xiaomi Redmi 3s and Xiaomi Note 3. This smartphone is packed with advanced technology evident from the super-effectual fingerprint scanner. This is among the best phones to buy for people who are looking at spectacular features and convenience on phones priced little less than Rs 8000.
Meizu has created a considerable level of excitement in the smartphone industry with the launch of m3s. This is a cool, powerful and funky phone to own, so buy this smartphone and enjoy the power of advanced mobile phone technology at a highly economical price.