Baking Pizza At Home The Easier Way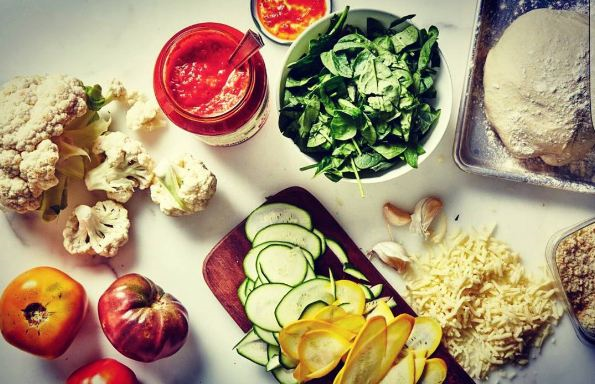 Everyone loves Pizza! The extra cheese layer oozing out of the crisp crust and the scrumptious toppings – can make all Pizza lovers transfixed, simply aiming to gorge over one such medium or large sized pizza. Even though there are ample pizza delivery centers, both offline and online like Dominos, Pizza Hut, Papa John's Pizza etc. But there is an added sense of fun and cooking thrill when you think about making your own pizza. Plus, the health mix comes into the play as well! When you make your own pizza at home you can indulge in choosing the fresh vegetables like tomatoes, bell peppers, cheese, onions, jalapenos, zucchini, and much more and use it both for the spread as well as the pizza toppings!
How to Make Pizza from Scratch?
Most people don't experiment with the idea of baking a pizza at home even though they are interested. They think that it is time consuming and it won't be as tasty as the ones you order from a pizzeria! But just in case you still have the curiosity, you can always try out a simple and easy to make recipe. There are plenty of recipes available online to make a really good Pizza.
First and foremost you would have to get started with the pizza dough. You can find many basic pizza dough recipes that are available online and you can select the one that you find easy.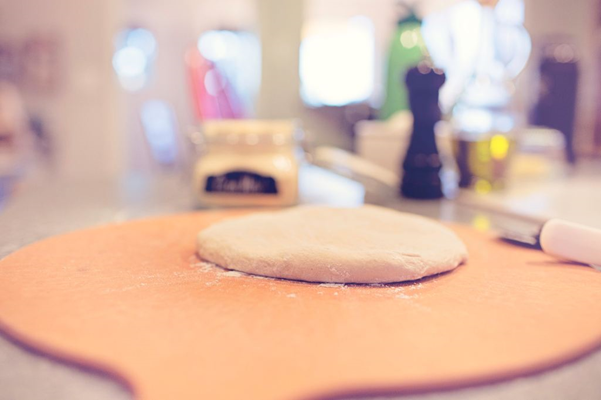 Once you're done with that, here are the other easy steps to follow:
Once you have the pizza dough well made you need to flatten the same in the formation of a disk
You need to flour the surface to roll the dough. Post this you will have to place the dough into a dusted and a greased pan.
Then brush some good quality olive oil right on the pizza base
Spread some tomato sauce you have at home on the pizza in a uniform manner without overdoing on the quantity part.
Now pour out all your veggies and all that you want as your topping on the pizza and arrange it the way you want and spread some grated cheese on it.
You can then bake the pizza inside a preheated oven for about 15 to 20 minutes at a temperature of 200 degrees C.
This is an easy veg pizza recipe that you can try at home and surprise your family members as well as friends!
For Your Children
There's no one else that enjoys a healthy and freshly baked homemade pizza like children. And with then you can get experimental and also try out an innovative biscuit pizza recipe for kids.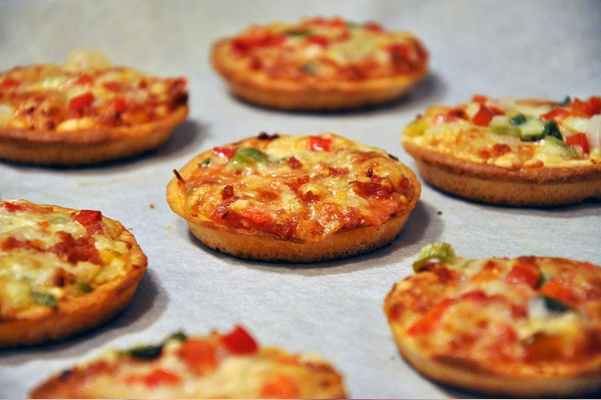 This is even quicker and lot more easy. As the name suggests you have the biscuit, which serves as the pizza base. The objective is to get your little one some nutrition in the name of pizza. So take a flat biscuit and brush some butter on it and spread grated cheese. Atop it spread your veg mix which can include a vegetable sauté including the tasty bell peppers and baby corns and add some ketchup to it.
Following the given recipes baking a pizza at home or a biscuit pizza is literally child's play!
Need more of these easy to make at home recipes , check out the best cookbooks for an easy meal.