The Best Cookbooks For An Easy Meal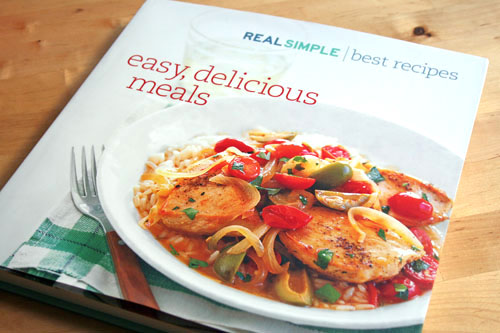 Let's face it, sometimes we don't want to come home from work and cook a meal for the entire family. While as tempting calling for a pizza delivery, we have all the tasty reason that you shouldn't. Just think of how much money you'll be saving by cooking homemade, hearty meals that will fill up your stomach much faster than any takeout could. Worried about spending more money on cookbooks to find new recipes? No problem, Playster makes sure that you get everything you need to start cooking by providing you with access to unlimited books, including cookbooks!
French Food At Home – Laura Calder
The famous French chef is here to bring French cuisine to your home. Ranging from complex weekend dishes and simple weeknight classics, Laura Calder proves that French food doesn't take hours to simmer and tastes so much better in the comforts of your own home.
Parents Need To Eat Too – Debbie Koenig
Making meals is especially difficult with a baby in the household. Debbie Koenig provides useful tips for new parents and prove that preparing yourself food is possible while providing for your little one.
Emeril 20-40-60 – Emeril Lagasse
The beauty of this book is that it varies in cooking times, so that you have a meal for any day of the week, no matter what your schedule may be. Whether you have a half hour, or a full hour to prepare a meal, Emeril has you covered with some of his signature dishes.
Molto Gusto – Mario Batali
One of the best Italian chefs in America makes pizza at home simple, without the need for fancy equipment. Taking recipes from one of his most popular restaurants in New York City, Mario Batali ensures you get a bite of Italy with ever recipe in this book.
Impossible To Easy – Robert Irvine and Brian O'Reilly
Chef Robert Irvine is known for turning the impossible to something fantastically possible. Showing even the most novice cooks that making dinner can be easy, you'll be sure to whip up a great meal for the entire family in no time.
Sara Moulton's Everyday Family Dinners – Sara Moulton
Bring simple dishes to the table, that's what Sara Moulton aims to do. She's taking everyday staples and adding a flair for flavor that will satisfy the whole family. With flavor profiles from all over the world, you'll be sure to use this book a couple of times a week.
Ching's Everyday Easy Chinese – Ching-He Huang
Think Chinese food takes too long to make on a weeknight? Ching is here to prove you wrong. With tons of takeout classic recipes to choose from, you'll never pick up that Chinese delivery menu again.
4 Ingredients – Kim McCosker and Rachael Bermingham
All you need is four ingredients for a simple and healthy meal, what more is there to say? Kim McCosker is the queen of minimal ingredients dishes that will satisfy any appetite. With only 4 Ingredients, you probably won't even need to make a trip to the grocery store!
Daisy: Morning, Noon And Night – Daisy Martinez
Daisy Martinez provides a Latin flair for all your favorite dishes, as well as highlight new dishes to discover. With recipes for all times of day, Daisy is sure to please the entire family on any given day.
Planning to whip up something tonight? Which cookbook will you be using?