Beginner's Guide: How To Buy Art For Your Home?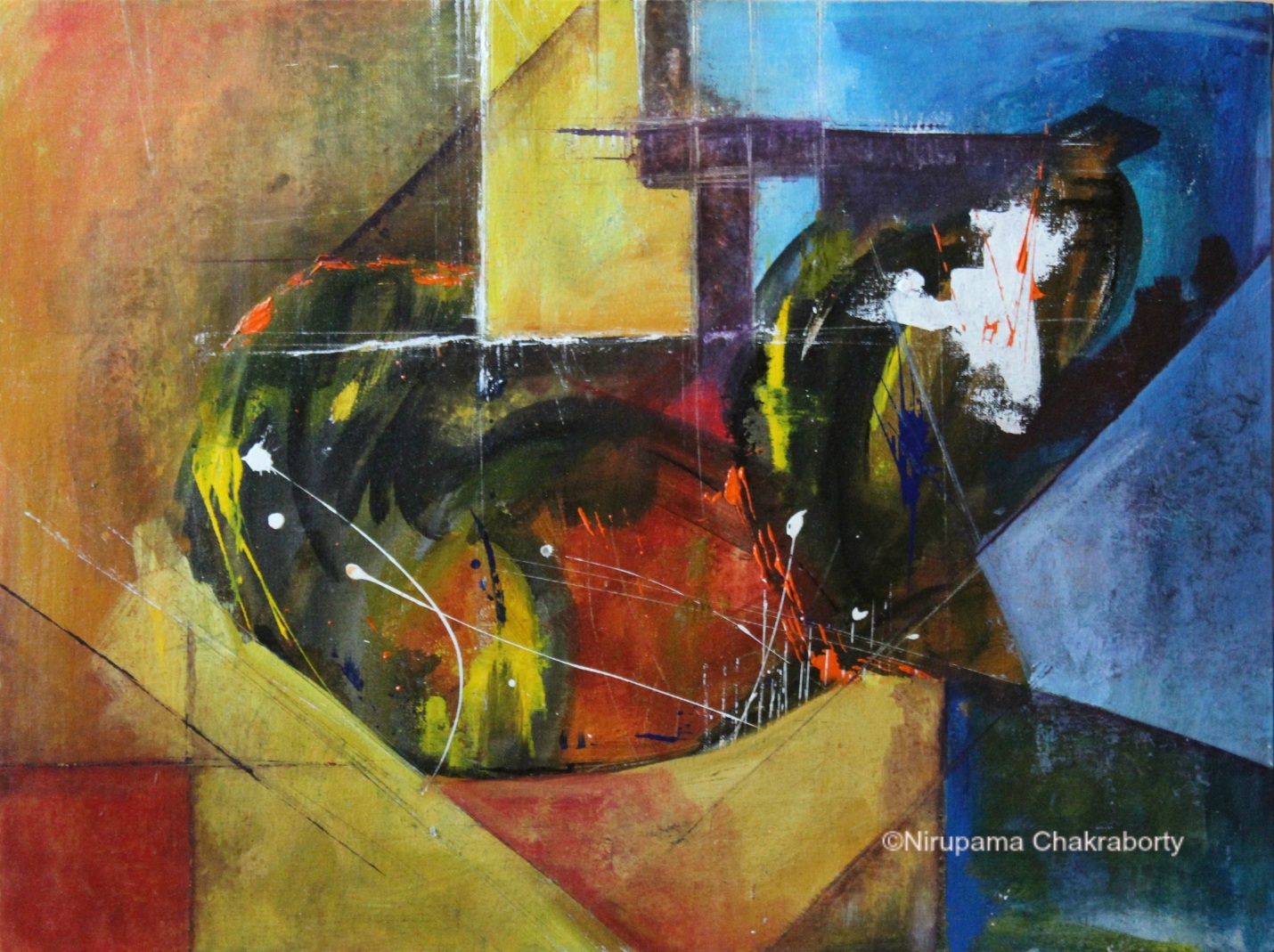 With the festive round the corner, are you planning to buy Indian art for your home? If you are, then have you zeroed down on the type, size and number of artworks that you want to introduce to your home?
Consult any interior designer and he would tell you that the décor of a home is not dependent on "what" artwork you buy; rather it depends on "how" you buy artworks and arrange them. While buying art, if you choose a wrong artwork, then the concept of decoration will not work for you. That is why, it is essential that you should select right artwork for your home. In this post, we will be giving some basic recommendations for selecting fine art for your home.
Define the Purpose:
Before you set out to buy Indian Art, define the purpose why do you want to buy art. Depending on this purpose, you can then decide what type of artwork you require. For example: bedroom is the place to relax; therefore, landscape or seascape paintings that induce calmness in environment work best for your bedroom. Likewise, artworks in living rooms should be able to energize.
Complement the Existing Décor and Color Scheme of Your Home:
If you are planning to buy Indian Art for your room, then choose an artwork that complements the décor and existing colors of the room. Usually, people paint their living rooms in bright colors and choose neutral colors for their bedrooms. When you are contemplating placing art in these rooms, you should pay utmost attention to not to disturb the moods that these colors have already set. Rather, you should buy artworks that match with purpose of the room and complement the color scheme.
Select Framed Artwork:
When it comes to adorning living spaces, there are many options like fancy furnishings, indoor plants, wall decals, posters, clocks, sculptures, framed artworks and photographs that can be used to beautify these spaces. However, when it comes to adorn walls, framed artwork emerges out as a clear winner. The frame of a framed artwork not only lends class to artwork, but it also accentuates its beauty. A carefully chosen frame also complements the décor of your home. In addition to being beautiful, frames also dual up as a protective shield that prevents canvass from getting damaged. Add a specialized glass to the frame to further protect the painting from dust and light. So, the next time you plan to buy reasonable Indian art, consider buying a traditional painting framed in beautiful, hand-carved wooden frame.
Size Does Matter:
If your walls can accommodate larger paintings, then buy them. Large and over-sized paintings capture more colors and intricate details then their smaller counterparts. The beauty of artwork magnifies on a large canvas. If you are not sure about large or over-sized paintings, but still want to get the same effect as placing a large painting, then you can try hanging multiple frames.
Maintain the Symmetry:
Did you know that humans have special affinity toward symmetry? Knowingly or unknowingly, we tend to pick up things that are symmetrical. Likewise, we are attracted to artwork arranged in a symmetrical layout. So, if you are planning to hang paintings in group, then you should strive to achieve and maintain symmetry.
Buy What You Love:
The best advice that one can give someone regarding buying art is: buy what you love. If you buy a painting that you did not like, chances are very high that sooner or later you will get bored of seeing the painting on the wall. On the other hand, if you buy a painting that inspires you, then you will feel motivated as you see it hanging on the wall of your home.
Buying fine art for your home is only worthwhile if you do some research and plan your purchase. From defining purpose to deciding on the size, number, type and color of the art, there are lot of things that you should consider before buying artwork. Keep these tips discussed in this article handy, so that the next time you find yourself struggling with finding right art for your home, you can quickly go through them and make the process of buying art effortless.