5 Places To Visit In Sydney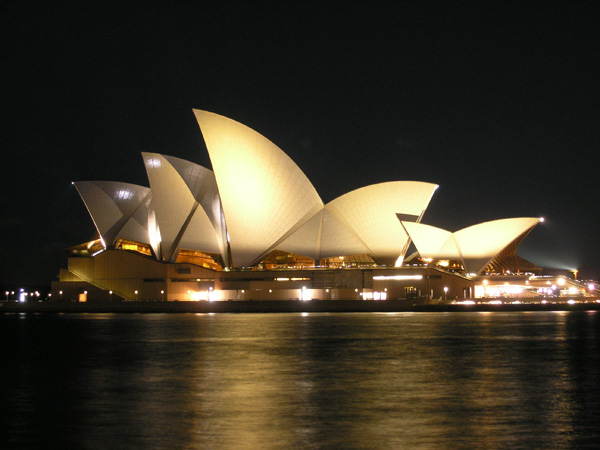 What's a visit to Australia without a gratuitous photo of the Ayers Rock, a kangaroo, and Sydney Opera House? Regardless of Canberra being the capital, Sydney has made its name as the biggest city in Australia, and the first impression of Aussie culture to most tourists coming in. In a way, it could be compared to what New York is to the USA – a cultural capital. Keeping up with its own reputation, Sydney has quite a lot to offer to visitors and locals alike.
Sydney Harbour
Trade and transport are important features to any coastal city, and Sydney doesn't let down. It's waterfront is bedecked with many busy marinas and ships piercing the waves as far as the eyes can reach. A simple walk down Darling Harbour has lots to offer on a clear day. Just a walk, a drink at one of the port cafes, some shopping, and you have a day well spent. The more adventurous person could easily charter a ride on one of the whale-watching boats, or take a day trip to nearby Port Jackson.
The Opera House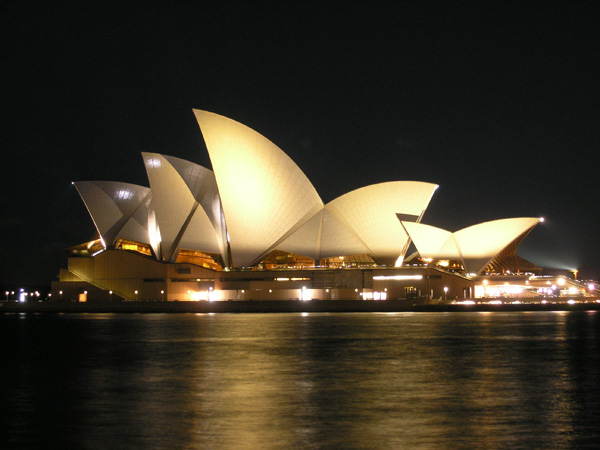 The crown jewel of Sydney, and the beacon of hope giving some recognition to the busy Sydney Harbour. This large structure with its clean white sails mimicking the life around it, is the most recognizable sight in Sydney, and one of the most photographed buildings in the world. Technically it is an opera house, but it serves as the home to many Australian performances and festivities. They say the best way to experience the Sydney Opera House is to reserve tickets to an evening musical, and then have dinner in one of the many restaurants and bars within.
The Beaches
There are several urban beaches in Sydney, but Bondi Beach and Manly Beach are the ones that take the prize. Since they are located in large cities, these are urban beaches, with a very different vibe than some of the more exotic beaches north of the city. But this is not to say that they are underwhelming, quite the contrary. Warm temperatures occur during the larger part of the year in Australia, and for this reason, watersports are a big source of income for most Sydneysiders. Indeed, what better way to learn to surf than by hiring a private instructor on Bondi Beach.
Taronga Zoo and The Aquarium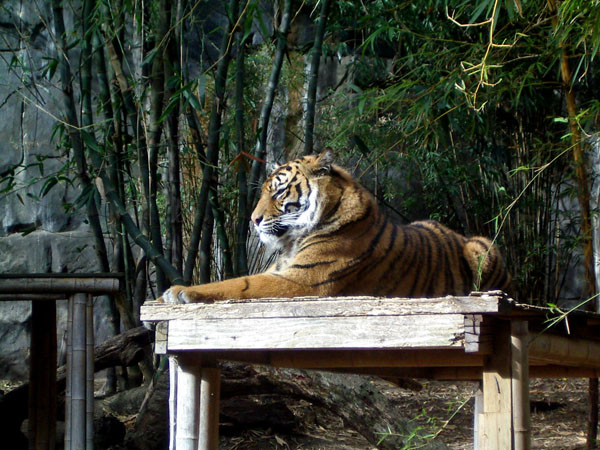 Hiring a 4WD and heading through the open Outback is Australia's great adventure, but there are other ways to get up close and personal with a kangaroo that are a bit more safe and snug. One of them is the Taronga Zoo. This is a chance for anybody to meet and greet with Australia's formidable/cuddly flora and fauna, and even help out in the kitchen a bit! And if marine creatures are a bit more up your alley, The Aquarium has a fascinating underwater tunnel, and some of the largest sharks in captivity, whereas at Manly SEA LIFE Sanctuary, the main attraction is extreme shark diving!
The Blue Mountains
If leaving your room for a longer period of time, looking for adventure in the woods, is your cup of tea, the Blue Mountains becon. This natural getaway is a popular with Sydney's hikers, cave explorers, campers, and mountain climbers, due to it being located just outside the city. There are many paths to take once you get there, and the most popular are the routes leading to the Three Sisters, a distinguished rock formation overshadowing a picturesque valley. Incidentally, the Three Sisters have become a landmark of Australia, just like Sydney Opera House.
As the two most popular approaches to a city break in Sydney is as an active traveller and as a more laid back luxury traveller (Australia does cost), picking accommodation to match your holidaymaking lifestyle is important. Sydney's chic boutique hotels are neutral grounds for anybody, and definitely a much more personal form of resort than a franchise hotel. As for dining out,there are plenty of options for picnicking, within the city, in the wild, on a boat… restaurants are very glossy and perfect this side of the world, though. Virtually any type of cuisine can be had at well-designed restaurants and cafeterias, even on balconies overlooking the bay, or within the 309 meter high Sydney Tower Eye buffet. In the land of extremes, why ever choose something bland?