WORLD MOST LUXURIOUS BEACH HOLIDAYS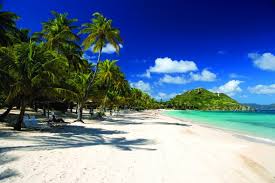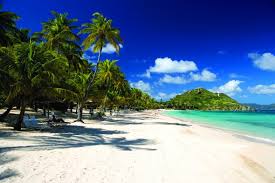 There are numerous beach resorts in the world from free public beaches that are open to every tom Dick and Harry who is sun hungry beach goer and those passionate about beach life, to exclusive luxury beach fronts that offers exotic beach holidays acting as the perfect tonic for relaxation. The guests and visitor who comes to pay a visit at many of these ultra-beach resorts are renowned people who demands only the best for their holiday. Actually most of these places money is not the subject, they offer the ultimate experience with some of the expensive waterfront hotels to pricey beach resorts. Moreover, these beaches are characterized by celebrities, head of states and the wealthy plus some individuals who are in here for business engagements or in a honeymoon travel, furthermore, there is no place as just a luxury beach, because what makes it expensive are such amenities and services plus the cost of residence and utility at these beaches. However, there exists some great relief packages that are for any one on a budget. One needs not to break the bank to come and dine with the kings at times. Some of these most luxurious world beaches include:


1. Hilton Head Luxurious beach holiday:
If you have an ESTA Visa, then you can squander the chance to travel to the USA and to visit the Hilton head beach front for some luxurious and prestigious sun bathing experience. Hilton head is a magnet to numerous people from the East coast, for it is donned with exemplary outing pristine beaches, golden sands of the Myrtle Beach combined with a stronger show of luxury lifestyle. Along with some powdery shores as well as lots of amenities such as shopping areas and some dining options.

2. Maldives Luxury Holidays:
If you travel to the Maldives an Island in the Indian Ocean then you are bound to experience some magnificent and exotic beach holidays ever. Maldives boasts of the best combination of the sun, sand and the sea as its main ingredients to spruce up its beach fronts combined with an array of luxury beach resorts, blended with water sports plus some fun filled excursion of varying types and for all ages, this is indeed an exotic beach holiday spot like no other. The best place to come and relax while experiencing romantic holidays, sufficient sun bathing and captivating sightseeing.

3. Dubai Luxury beach Holiday:
This is the home to some of the world most luxurious hotels with a constantly and fast changing city skyline, a twist of a desert to exemplary beach water front's destinations. This is one place that presents all in one luxurious activities that combines shopping activities, to ski sports and dining all under one roof as well as theme parks to sports centers. Dubai encompasses the best combination for a favorite beach holiday, however at a cost. This is indeed a luxurious beach holiday spot destination. So if you are a beach goer just come to Dubai to sit back and sun bathe while taking a sip of your cocktail while enjoying the breathtaking scenery around you.

5. Malaysian Luxury Holiday:

Malaysia is renowned for its top class facilities, from luxurious accommodation to professional services at the beach. It presents some captivating beach landscapes to exotic hotels, blended with a lush green vegetation in abundance, not to mention an electrifying mix of wildlife, designer shopping to mouthwatering cuisine .Malaysian luxury holiday as the name suggest is of course a splendid and luxurious spot to visit that will offer you are whole new difference in beach experience.