6 Things You will Love to Do in Mirissa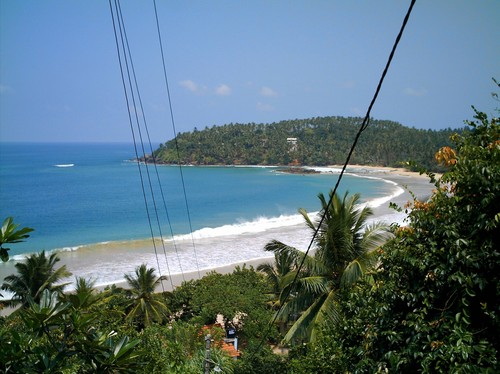 Mirissa– this name you would not forget after having a visit to the place, such an amazing place which offers almost everything to everyone. Sri Lanka has this city on the top of the charts of best destinations around country. Mirissa is a perfect place to spend some time with your family and friends apart from all regular hectic schedule and miseries. This time you are going to rock your holidays and Mirissa will offer utmost care of yours. Take a wild and refreshing experience of vacations at Mirissa, and add some more beautiful pages into your lifetime memories.
Madu's

Cookery Class

Mirissa is famous for the delicious dishes and foods offered by plenty of street restaurants and food spots and believe me, you would get an amazing taste. Madu;s cookery class is the place which offers taste to its guest or more precisely finger licking taste. Here you can learn to make some delicious mouth watering dishes and they will provide you all things.
Stilt Fisherman
Sri Lanka is surrounded by the Indian Ocean and boasts all fishermen for the great variety of fishes available. All along the Southern Coast of Sri Lanka you can find wooden stilts sticking up to the water. These wooden stilts are used by fishermen as traditionally fishing posts from which they catch their daily number of fish.
Sunset
If you are fond of sunsets and sunrise, or like such beautiful natural scenic views then I would suggest you to once head to the sunset point in Mirissa. There are many places in Mirissa from where you can enjoy sunset while having a cocktail with someone you love. The bar shacks at the eastern end is one of such place where you can enjoy the weather and spectacular sunset.
Surfing
If you are an adventure geek then I would suggest you to take an experience of surfing on the beaches of Mirissa as they are suitable for these types of water activities. For water surfing you need to go at the locations further west along the Southern coast. Mirissa is recently becoming a hub for surfing and every year millions of locals and travelers come here.
Western Beach
Heading to Sri Lanka, it means you are ready to enjoy some restful days at the beaches; this is what people come to Mirissa for. I can say you will become a little bit lazy on the beaches of Mirissa and would spend entire day in an immovable position. Have some fresh sea food with coconut water and enjoy the sun bath.
Ancient Tree Guest House
Seeking for a good lodging place then I would suggest you to spend some day at the Ancient Tree Guest House to experience the warm and bright weather and nothing trouble. The resort staff will take care of you and they won't give you any chance to complaint about. You would enjoy all the amenities and facilities offered by the resort and especially the spa massage.
Mirissa is the place to travel for you and your family. Have some great time with them and make sure you get some memorable moments.