Algarve Holidays Off The Beaten Track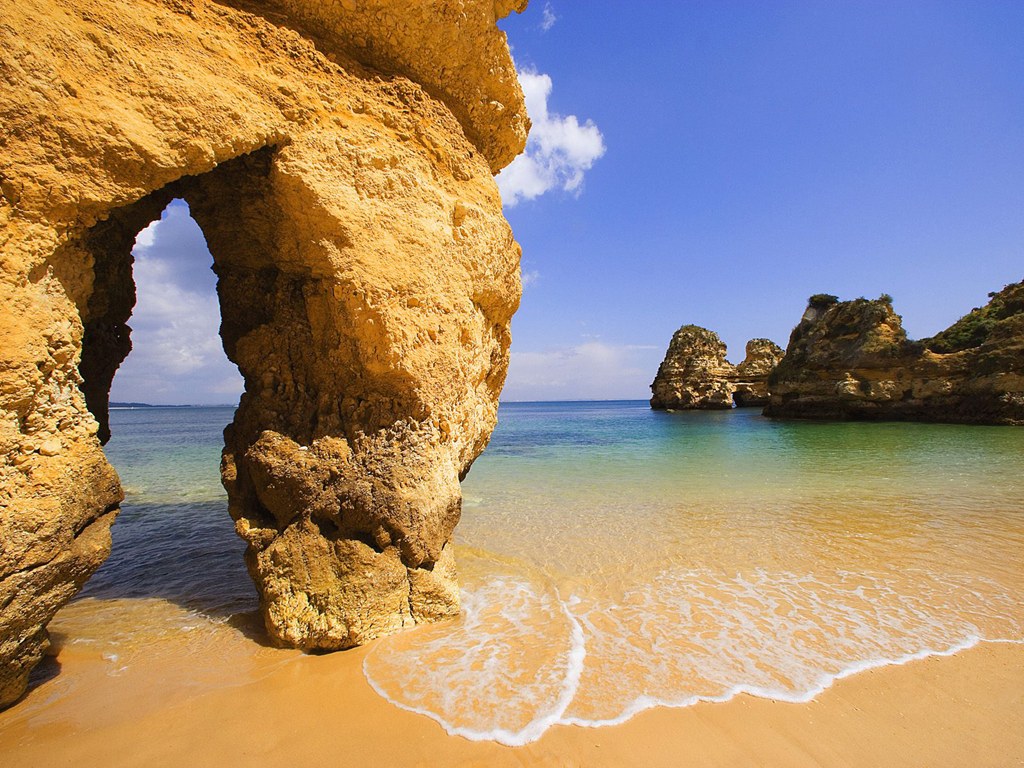 If you're visiting the Algarve for this year's summer holiday, chances are, you're a repeat visitor.
You probably have your favourite spots for eating, drinking and sunbathing, but why not get a little bit off the beaten track this time and try somewhere new?

Vale Do Lobo
The quaint resort of Vale Do Lobo could almost have you fooled.
It has all the appearances of a traditional village, thanks to its Moorish design touches; think red roofs and lattice style balconies aplenty.
Yet in fact, this tiny resort was purpose built for tourists, but that doesn't mean it isn't one of the Algarve's most beautiful holiday locations.
Time for sports
Renowned for its sporting facilities, the resort boasts two golf courses, one of which, The Royal, has a rather famous 16th hole – golfers here must drive the ball across two cliff-top ravines.
The Ocean Course and driving range offer plenty of opportunity to relax and enjoy the spectacular surroundings.
This was the last course that Henry Cotton designed before his death.
In addition to golf, the resort has a tennis academy, which offers regular coaching sessions for adults and children, Barrington's Health Club, with its spa and gym and a nearby horse riding school offering lessons and leisurely cliff top canters.
If all this sounds like a little too much effort, why not relax on the 5km of white sandy beach, pull up a sun bed and enjoy the peaceful ambience of this pretty resort.
With restaurants and bars scattered along the beach serving some of the most delicious local delicacies, you can enjoy live music or a beach disco as you sip your Sangria.
Accommodation
Finding a place to stay in Vale Do Lobo is easy as there are plenty of luxury and budget hotels and apartments in the area.
Vale do Lobo villas are some of the most beautiful in the region – imagine lounging by your own private pool with a cocktail, then enjoying dinner on the veranda as the sun sets.
Most villas provide luxury accommodation at a price which is very affordable; split between a group of friends or a family, the nightly rate is comparable to a hotel stay, with all the modern conveniences you could ever need!
Some of the larger Vale do Lobo villas even have their own tennis court and playground for the children to enjoy.
They really are designed to be a home away from home and hence they contain all the luxuries you would expect,
from a patio with barbecue and sun beds to a modern, fully fitted kitchen that's ideal for entertaining on holiday.
Al fresco dining at your villa is practically mandatory and many have sea views or their own landscaped gardens, where you can sit and enjoy a glass of Portuguese wine or some tapas late into the evening.
Sun and Sangria
With snow still hitting some parts of the world this spring, now could be the perfect time to jet off to the Algarve, where spring temperatures average 17-21 degrees.
The weather is generally warm and sunny which is perfect for a spot of exploring or lying on the beach topping up your tan.
With alcohol so reasonably priced in the area – a glass of wine will set you back between 1.5-2 Euros – it's the perfect time to relax with a locally prepared fish dish such as grilled sardines and a chilled glass of rose.
There's never been a better time to get off the beaten track and explore some new parts of the Algarve so why not book a multi-centre holiday and enjoy a stay in several resorts along this beautiful stretch of coastline?
Steven Capocci is a writer who recommends going off the beaten track and experiencing more of your holiday resort than you normally would.
By booking one of the beautiful Vale de Lobo villas in the Algarve, you can ensure that you have the perfect base from which to go exploring from.