Vibrating massage for pain relief no drug side effects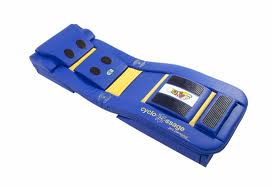 It is a well-known fact that body massage promotes muscle relaxation and better circulation. However, many types of massage can be too harsh for some medical conditions, causing more harm than good. All is not lost, though, with a type of massage therapy that is useful in treating chronic pain.
Accidental Discovery
Cycloidal Vibration Therapy (CVT), informally known as cyclo therapy, is a massage technique originally discovered in the 1930s by William L. Wettlaufer, an engineer developing machinery to grade stone, ore and coal in the mining industry. Workers in a Canadian coal mine reported relief of muscle and joint pain whilst leaning on the vibrating machines during a break. Wettlaufer was inspired to develop smaller scale versions of the machines for trial as a health treatment. One of his prototypes was taken up by an American company that later began commercialising the ideas, including a hand held massage unit. By the mid-1950s, CVT products had become widely available.
Cycloidal Vibration Therapy is based upon low frequency vibrations. These produce three-directional motion, the effect being rather like a whirlpool, with movement occurring in a circular wave-like motion. The vibration is able to deeply penetrate the muscles and tissues, reaching areas of muscle that are normally difficult to access during other massage therapies.
An alternative to conventional massage
Cyclo massage differs from other massage techniques, with its three-way, whirlpool motion. Traditional massage usually involves high frequency, high impact movements, rather like a hammer effect, interspersed with periodic oscillating motions. This high vibratory impact has been proven to be damaging to tissues in certain medical conditions, especially where healing wounds are involved.
The low frequency vibrations of cyclo therapy seem to have the opposite effect. The three-directional motion creates faster muscle relaxation and penetrates the tissues more deeply, yet causes no damage. It increases blood circulation, lymphatic drainage and promotes faster wound healing.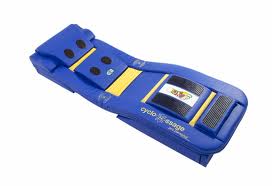 This unique massage technique is highly effective as a relaxing therapy for anyone, but it is where there is the incidence of chronic pain conditions that the therapy is most useful. Medical trials have found that long term neuro muscular conditions, including multiple sclerosis, benefit from use of cyclo therapy in releasing tension in the muscles that can cause the painful spasms associated with the illnesses. Osteoarthritis patients, subject to a series of treatments, also saw great improvements in joint pain and flexibility. Cyclo therapy can, therefore, be extremely beneficial in conditions where conventional massage is impossible because of pain or injury.
Faster wound healing
The ability to use cyclo massage where wounds are present has meant that the therapy is an excellent means of healing or preventing bed sores. Accelerated wound healing has also had practical benefits in patients with venous ulcers. Combined with compression bandages and rest, the therapy has reduced the healing time of ulcers and eased their pain. In addition, patients with cellulitis, combining CVT with antibiotic treatment of the condition, have seen vastly reduced recovery times.
AUTHOR BIO
Ilena is a retired nursing sister, who worked for 35 years in the NHS. She writes regularly for a range of health publications. She is an ardent supporter of cyclo massage for improved health and uses medically proven cyclo massage to treat her own chronic pain condition.