Up-To-Date Immigration Advice On The Recent Changes To Immigration Procedure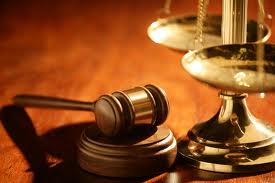 Immigration law is an extremely complex area of the British legal system, and this shows no sign of changing anytime soon.  Immigration law is frequently amended, with new additions and clauses been added to existing procedures and new immigration regulations being regularly introduced; which is why it is so important to seek immigration advice from only the most professional and fluent immigration specialists, to ensure that you receive the most up-to-date information possible.
Expert immigration solicitors are experienced and fully qualified in all aspects of immigration law, and should always keep abreast of any imminent or recent changes to the law as a matter of course to enable them to effectively represent their clients. The recent changes announced to the immigration rules for non-European Economic Area nationals serves as an especially good example of just how subject to change this aspect of the law really is. It's imperative that any legal representation you choose in this area is fully aware of any recent changes to legislation.
New Procedural Changes Announced
After an independent review by the Migration Advisory Committee, the Government recently released a programme of reform for current immigration routes. These changes apply to Non-European Economic Area nationals who are applying to enter or to remain in the UK under the family migration route.
The changes to immigration rules for non-European Economic Area nationals now include a higher minimum income threshold for the sponsorship of a partner. These changes mean that the minimum income is now set at £18,600, and £22,400 for the sponsorship of one child, with a further additional £2,400 for each further child sponsored.
The minimum probationary period for the settlement of non-European Economic Area nationals has also risen from two to five years. The rise in minimum income for the sponsorship of a partner and children and the rise in the minimum probationary period are designed to discourage false relationships and to help test how genuine a relationship is before entry into the UK is granted.
Immediate settlement for migrant spouses has been abolished under the new immigration rules, too, and all applicants who apply for settlement in the UK are now required to pass the Life in the UK Test.
Seek Expert Assistance
The introduction of these most recent changes only serves to highlight how important it is to ensure that any immigration lawyer you are considering using has the relevant specialist experience and resources available to fight your case effectively.
Whenever legal immigration issues arise, it is imperative to seek the expert assistance of a dedicated immigration lawyer rather than those of a more generalised legal expert. It is only by consulting a specialist in this aspect of the law that you can make sure you receive the best representation and most up-to-date legal advice possible.
It is vital that any immigration lawyer you are considering doing business with is fully vetted before you sign any form of contract with them to act as your legal representative. It is only by visiting their website to read testimonials and then visiting their offices to meet them face-to-face in person that you can be entirely sure that you are dealing with a reputable organisation that can provide you with the full level of expertise that your case requires.
Harry Wilson is a senior lawyer at an immigration law company. He has an experience of working in this field for 15 years. He has written a number of articles and blogs on Danielle Cohen Immigration. Harry is providing us some valuable information on the recent changes to Immigration procedure.