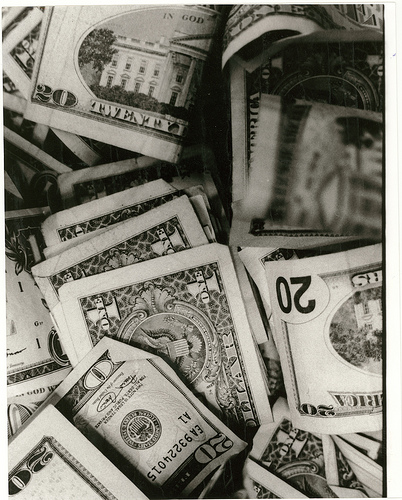 Those arrested and convicted for DUI understand that a drunk driving ticket is more expensive than many may believe. The question of how much is drunk driving ticket is dependent on a variety of factors including the blood alcohol level, whether a third party was injured, and whether or not the offender has had any prior drunk driving convictions. However, the cost of the ticket does not end with a fine as it also leads to additional costs at the DMV, payment for DUI School, and an increase in auto insurance premiums.

What started as a couple hundred dollar fine can easily balloon into a $6,000 plus bill after all DUI expenses are taken into account. The easiest way to avoid a drunk driving ticket is to not drink and drive. Instead, ask a friend to be a designated driver or call a cab if you believe you are too intoxicated to drive safely. Don't risk your life or another motorist's life by driving drunk.
DUI Arrest Fines:
For a first time DUI offender, the typical fine ranges from $300 to $1000. The fine is dictated by the Judge and depends on the severity of the crime. For example, if the individual arrested was driving at an excessive rate of speed or driving extremely erratically the fine may be higher. However in addition to the fine issued by the court, the offender is also responsible for paying for a license reinstatement at the DMV after the driver's license has been reinstated.
Without payment of the fee, the DMV does not have to reissue a license to a DUI offender. Furthermore, a first time offender is offered sentenced to attend a DUI school where they are educated on the risks associated with drinking and driving. It is the offender's responsibility to pay for the class and typically the class ranges in price from $400 to $600.
Second and third time DUI offenders not only risk being charged with a felony offense that carries mandatory prison time, but also they are susceptible to paying a much higher fine for their actions. Typically, the fine ranges from $1000 for a misdemeanor charge to $5000 for a felony offense.
Vehicle & Insurance Drunk Driving Arrest Costs
In addition to the court mandated penalty fee, the offender must also pay for his or her vehicle to be towed and for the subsequent impound fee. The charge for this service depends on how long the vehicle remains at the tow lot before being picked up and the type of vehicle driven. On average, the tow and impound fee is between $200 and $400. After being found guilty of a DUI, offenders can expect their automobile insurance to increase drastically.
Insurance companies offer the lowest premiums to customers who are considered low risk that have limited driving violations and no arrests for DUI. The average annual increase in insurance premiums for an adult driver in the state of California after a DUI is between $500 and $1500.
DUI Arrest Court Costs:
The cost for a DUI does not end there, as offenders are also responsible for paying court costs. Court costs refer to the costs associated with handling a case and the costs associated with operating the courthouse. The court cost depends on the length of the trial, but generally ranges between $500 and $1000. Suddenly, what started as a $300 ticket has become a few thousand-dollar offenses when all the charges, fees, and future implications are taken into account.
As you can see, an average DUI can range from $5000-$7000. Additionally, DUI offenders who hire a lawyer will be responsible for attorney fees. Clearly, a DUI is a costly offense that should serve as a sobering reminder not to drink and drive.
Don't Fight It Alone, Hire A DUI Attorney
Despite having to spend more, hiring a trained DUI attorney is one of the best ways to fight your DUI charge. An attorney should have the experience, knowledge, and ability to navigate the muddied legal field that is a DUI. Furthermore, a respected DUI attorney will do his or her best to ensure that their client receives a favorable outcome in court. One of the most respected and qualified DUI attorneys sould be spending a significant amount of time on each case in an effort to deliver top-notch legal representation.
Featured images:
License: Creative Commons
image source
Guest Author by Christopher J McCann, a published book author, legal blogger, DUI lawyer & avid Univeristy of Michigan Go Blue fan. You can follow my legal tweet rants at @CJM_Law_Firm.