Where To Find Credit Card Deals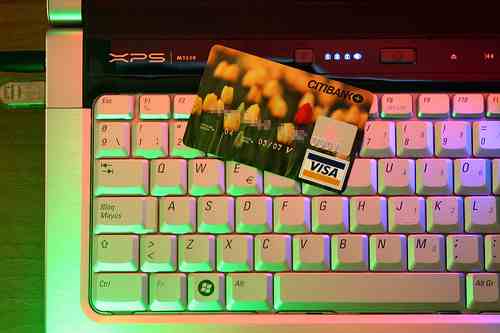 The population of the UK has a long-standing love affair with credit cards. Approximately 54.5 million credit cards are currently held by people in the UK. While a lot of cardholders have great credit card deals, there are also those who are unsure as to where to find good deals, which means they are stuck with some less-than-perfect terms and conditions which could prove to be quite costly. So where can you find the best deals, and how can you be sure you are getting a bargain?
Banks
Almost every bank advertises their credit card to customers. You will often see details of the card advertised while you are waiting to be served in your local branch. If you are interested in applying for a credit card from the bank, then while you are there you can make an appointment to speak to someone about it.
Online
The internet is perhaps one of the best places to find a wide range of credit cards. If you have a specific card provider in mind, simply visit their website and look for credit card details. You will also be able to apply for the card online, and you should expect to receive a 'Yes' or 'No' very quickly. Some card issuers will give you a response within minutes, while others may take a few days and are likely to send you a letter through the post.
Newspapers
Advertisements for credit cards are a common sight in newspapers. The deals here are usually quite good, yet they may only be available for a short period of time. If you cannot cut the advert out, write the details down including any promo code you come across, so you can take advantage of the offer being advertised.
Magazines
You will also find a lot of advertisements for credit cards in magazines, as these traditional printed forms of media still reach a lot of people even though the internet has taken hold of our attention in recent years. As with the newspaper advertisements, if you cannot cut the advert out, write the details down including any promo code you come across, so you can get the offer.
Adverts Delivered With The Mail
It is not uncommon for credit card advertisements to arrive with the mail. Often these adverts are the same as the ones displayed in newspapers or magazines. While a lot of people look for credit cards online, there are still some who prefer to go down a more traditional route and refer to leaflets instead.
Comparison Websites
There are more and more comparison websites springing up because they are proven to be a great way to advertise all kinds of deals. These websites earn money every time someone signs up for a credit card, insurance policy, or other financial product through a link from the comparison site. These sites provide the public with an easy and convenient way to compare deals and offers. By using a comparison website, you can find out which deals are the best, and which are the ones to be avoided.
Getting In Touch
Even though you have the internet and other ways of finding great deals, if you are not sure about something, it pays to get in touch with the credit card company directly. You can find all the contact details on the company's website, and the sales staff will be more than happy to help you with any query you have. Websites often have frequently asked questions (FAQ) pages, so before you make that call, it may be worth your while taking a look at that page.
One of the best things you can do to make sure you only find the very best credit card deals is to use online services such as comparison websites. The reason why comparison websites are so popular these days is because they work well at finding the best deals for consumers. You can often get deals through these websites that you cannot get elsewhere, so if you are in the market for a new credit card, it is worth your while taking a look.
When shopping for a new credit card, make sure you only get a deal you are comfortable with. If you haven't found one you like just yet, give it time: more great deals will be along very soon.
Featured images:
License: Creative Commons
image source
Laura Ginn knows that it pays to shop around when searching for the very best credit card deal. To find out which providers are offering the best credit card deals go to uSwitch.com, the UK's leading price comparison website.