Top 5 Attractions On Samui Island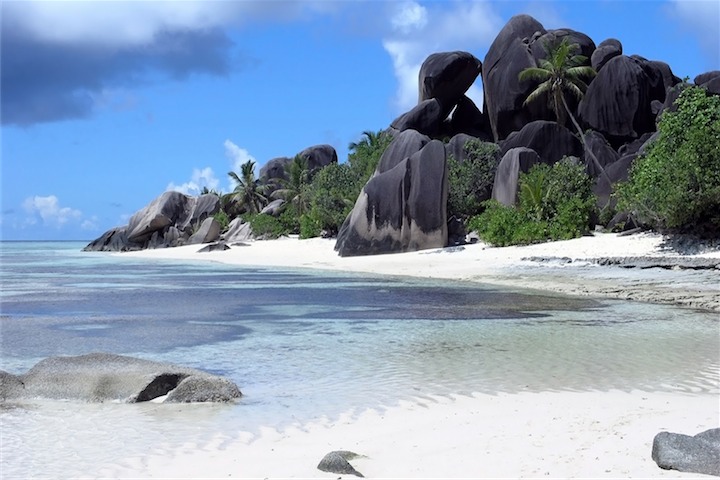 Samui Island has a repertoire of varied and interesting things to do and see. If you need to take a break from lounging on the beach all day long, the island offers lots of unusual attractions ranging from the famous grandpa and grandma rocks the big Buddha. Forget about the theme parks and other high tech attraction. Instead, try the unique attractions on Samui Island that lend it its charm and culture.
1. Big Buddha                                                                          
Probably the island's most famous landmark, the 12 meter high golden Buddha is one of the most popular attractions on Samui Island. It is located on a small island off the northern coast of Koh Samui and can be accessed from the main island by a bridge. The famous stature is surrounded by a temple housing different shrines and other smaller, ornate Buddha statues.
The temple grounds also houses a market selling a range of lucky charms and other souvenirs, in addition to numerous food stalls selling Thai food. There is a meditation center within the temple grounds, making it another draw for more spiritual visitors. Since this is a sacred place, visitors are advised to observe standard rules of etiquette. Be sure to wear scarves or shirts that cover the shoulder, long shorts, and trousers and completely eschew beachwear.
2. Butterfly Garden
The garden offers the chance to observe many unique butterfly species in of the most beautiful settings in the region. If you are butterfly enthusiast, then you can get to observe the entire multiplication cycle of some species. The garden has other insects too, such as bees. The garden is located at "Na Tien", a hill in the southeast end of the island.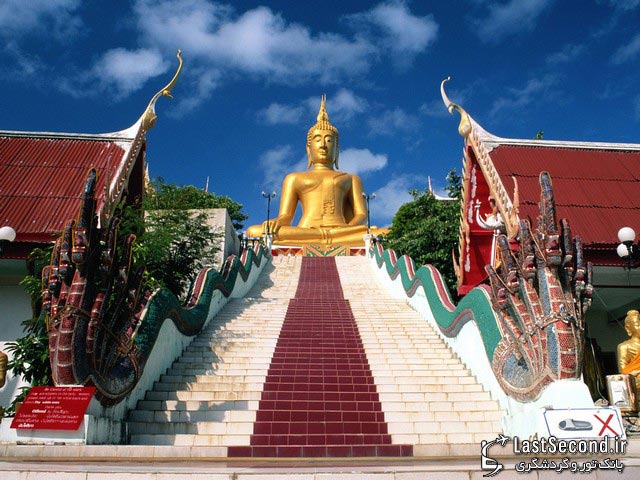 3. Hin Ta and Hin Yai (Grandmother & Grandfather Rocks)
There are many cases of art imitating nature, but nature imitating art is a far less common occurrence. But on Samui Island, this is precisely what happened; the natural rock formations known as Hin Yai and Hin Ta rocks (grandma and grandpa rock) resemble respectively female and male genitalia. Located on the rocky coastline between Hua Thanon and Lamai, these two attractions never fail to raise embarrassed jitters or indulgent chuckles from visitors. Naturally, the locals have a legend explaining how this unusual and titillating sight came into being.
4. Na Muang Waterfalls 
This majestic set of two cascades is one of the most popular tourist attractions on Samui Island. The waterfalls are located inland, approximately 12 km south east of Nathon bay, proving that beaches are not the island's only source of beauty. Visitors can reach the Na Muang waterfalls by taking a patch from the park's entrance. The two cascades are surrounded by Na Muang safari park, which features, monkey shows, elephant rides and other shows that kids enjoy. Apart from the Na Muang falls, there are other spectacular waterfalls to visit in Koh Samui.
5. Mummified Monk
Visitors may find mummified monk at Wat Khuanaram in Koh Samui an unusual sight. However, it offers a unique insight into the island's Thai and Buddhist culture. The monk (Luoung Pordang) died in 1973 and ever since, his mummified body has been on display in a glass case at the temple. Remarkably, the little sign of decay is evident on the monk's body, even after more than thirty years. Shortly before passing away, Louong Pordang made a request that his body be put on display to provide a visual reminder of Buddhist teachings or be cremated if it decomposed. There are other mummified monks throughout Thailand and Samui Island, but Louong Pordang remains one of the most highly revered.
Featured images:
 

License: Image author owned
John Chen is a travel writer currently located in Rocky's Resort on Samui Island in Thailand. He likes writing about Thailand and he writes not only about traveling in Thailand, but also about business, culture, economy and food.