Tips For Purchasing Office Furniture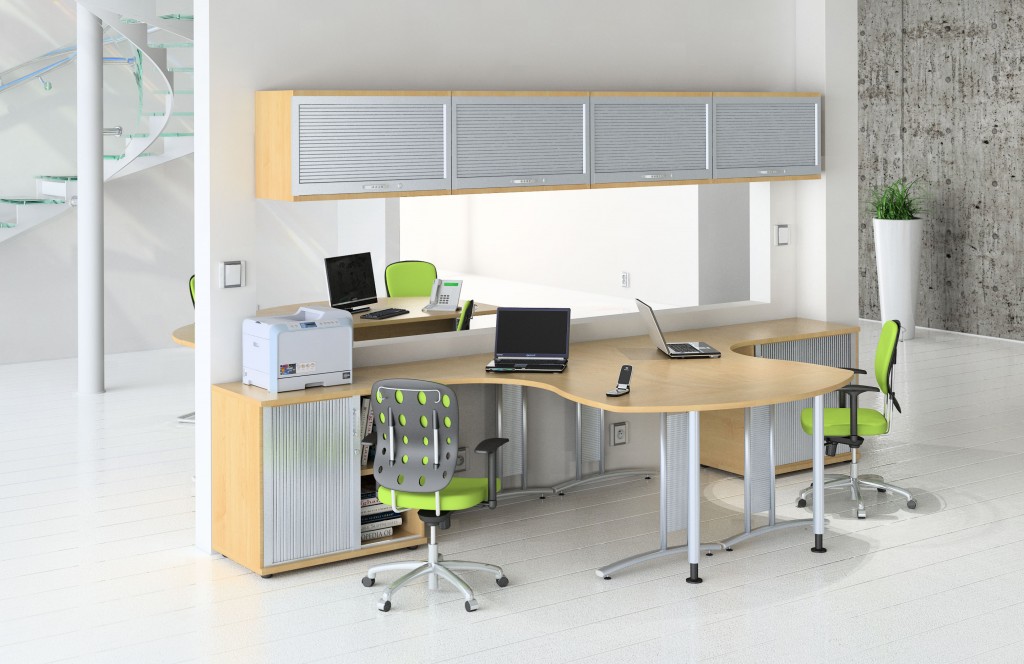 If you are searching for new office furniture, you need pieces that are practical and comfortable. Whether the furniture will be used in a home office, study area or in a corporate setting, it is important to find a retailer that you can trust to offer top quality items at reasonable prices. You will want to purchase from an office furniture company that provides a large selection of furnishings such as reception desks, adjustable tables, boardroom tables, file cabinets, ergonomic chairs, floor mats, cabinets and everything needed to outfit an office space.
Selecting the right office furniture can help create a professional and comfortable work space for employees and a welcoming environment for customers and clients. If the furniture is used for a home office space or study area, the pieces should fit the décor of the home while being functional.
Choose Ergonomically Friendly Furniture
An individual who works in an office may spend most of his or her day sitting in an office chair. This means when an office is being outfitted, care should be taken to select furniture that enhances the employee's work experience and safety. Furniture needs to be ergonomically friendly, which means that it provides adequate support that reduces the likelihood of pain in the wrists, back and legs. For example, when choosing an office chair, it is important to look for one that is adjustable so that the user can fit the chair to his or her height. A chair should also provide stable back support and allow the worker to sit with the feet placed on the floor. Wheels on chairs should allow for freedom of movement in the immediate work space.
The desk top should be large enough to accommodate the equipment that the worker uses most often, and should allow for use of those items without strain. The area under the desk should be spacious enough for the worker to assume various postures when seated.
Visit the Showroom
If possible, visit the showroom prior to purchasing office furniture. Visiting the showroom will provide much more insight into how the furniture looks, feels and performs. This may be difficult to determine by looking at a website or viewing the furniture in a catalog. Chairs, desks and workstations can vary in height and width. Trying the furniture in person provides an opportunity to choose those items that will work for a variety of users.
Ask about a warranty when purchasing office furniture. Furniture used in an office environment must be able to withstand daily use. In some cases, it may be used non-stop if a company has employees who work all various shifts. Furniture used in these work situations must not only be comfortable, the frames must be constructed of high-quality materials, and upholstery must be durable. When purchasing furniture for the office, it is also important to ask questions regarding delivery and set up charges.
Purchasing office furnishings takes time and thought; and while it can be a major monetary investment, comparing prices and selecting the most durable and functional pieces at moderate prices will mean that the furniture can give several years of service and comfort.
I personally, get all of my office furniture from Progressive Office in Melbourne.