Add Pattern and Color Into Your Room With Window Valances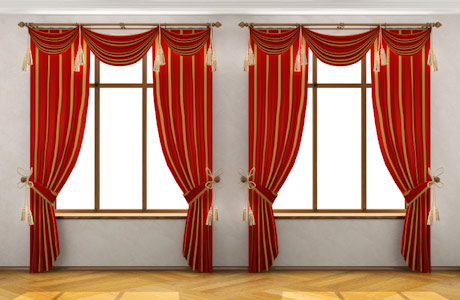 Window valances are little bits of sewed fabric that cover curtain rods and add a classic, vintages style to your home. Not only are they stylish and functional, but they can also be used to add some pattern and color into an otherwise drab room. They are quite versatile and can be used on functional doors, formal picture windows and even above beds. Here are some fun ways you can use valances to add drama into your room.
For a Touch of Country Flair
You can add a touch of country flair and style into your kitchen with valances in chicken toile fabric. This works especially well if it is suspended above your kitchen sink. You could also use gathered valances here, which are more traditional in nature. These types of valances use twice the amount of fabric and almost always have a decorative fringe on the bottom for extra flair. Here is a tip. When you are using a contrasting or coordinating fringe, choose one that has crystal or glass beads. These beads catch the daylight that comes in for the window and casts lovely little shadows all about your room.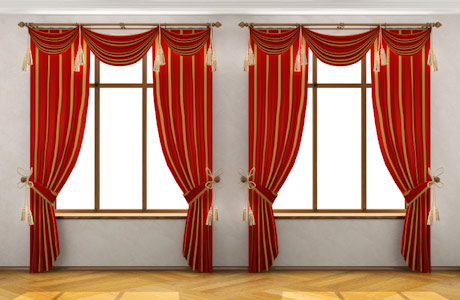 Have Fun with Florals
Printed floral valances are a great way to add a bit of fun and summer into your room. Try and match the prints in your valances to a certain accent in your room. For instance, if you are using a floral valance in a kitchen that has yellow cabinet, make sure that your valances have some pretty little yellow daffodils on them.
Focus on a Focal Point
If you are looking for valances to match a traditional bathroom, consider checkered valances, that seem to draw attention to the window. It would be an added advantage if you had a beautiful vintage bathtub in your bathroom.
Peaceful in Paisley
For an airier feel to your bedroom, incorporate pastel shades and opt for a soft paisley fabric in a complimentary shade to enhance the ambience. This idea works really well if your valances match a comforter or a duvet. A chair placed just below these soft paisley valances make it a cozy little nook to read a book or rock a baby to sleep.
Appetizing Valances
Add additional flavour to your kitchen with food-motif valances. Choose ones that feature fruit, veggies, or better yet, dessert! Imagine cute little cupcakes hanging from your window. Not only does it make your kitchen look inventing, but also makes it an appetizing place to be!
Nursery Valances
Valances in a child's nursery can add a traditional touch. Choose pink checks or polka dots for girls and blue for boys.
Visit Marburn to browse through a wide range of valances, curtains and more to make your home look stylish.