The Three Benefits Of Drupal Hosting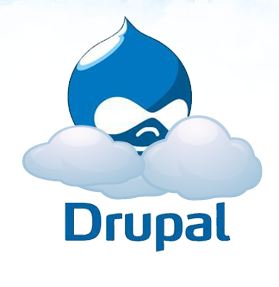 In an online environment where a constantly changing web presence is a necessity, both small and large businesses struggle with uploading enough content at the right speed. One method of managing your content is Drupal. As an open-source software, it's both free to download and is constantly being updated. By making the code available to anyone, the developers have opened the door to interested techies and fans of the program to improve upon what's already been established. The newest version boasts improved search engine optimization and web linking tools. After cutting costs on software, businesses can outsource the management of databases and web hosting, leaving time for internal matters and greater business priorities.
Security
As part of the Drupal package, businesses can store key files virtually or, in other words, on the cloud. This means that a break-in or natural disaster won't affect one's capacity to conduct business. Beyond that level of security, data is protected by a secure log-in and password system, including a clear guide for creating a unique password that's near impossible to guess. When hosting is managed outside the company, experts can easily protect private information.
Physical space
Not every organization has the physical space in its office to be able to host one or more servers. New startups in growing economies around the world, such as those in Africa, are dealing with a lack of space or budget that would be required for establishing a full server room including all the machines, wires, and cooling systems that this entails. Cloud computing through systems like those provided through Drupal hosting has proven to be a huge boost for those growing businesses, who no longer have to be dependent on illegitimate downloads or costly maintenance fees. These savings may in turn lead to business expansion and job creation, meaning that real economic growth can result from a simple change in hosting providers. Globally, medium and large businesses can all see similar benefits, if not on the exact same scale.
Professionalism
There's a reason that nearly two-thirds of small to medium businesses are using cloud services, or are planning to do so soon. Besides the added security and minimal hassle, peace of mind comes from leaving web management in the hands of people who are fully devoted to such tasks all day, every day. Hiring someone qualified enough to manage your hosting needs internally can be prohibitively expensive, or alternatively one could sacrifice quality by putting a non-expert in charge, which will lead to customers getting a bad impression at best and, at worst, downtime and lost business. Because Drupal itself is a free solution, moving to a more hands-on web hosting provider will be easier.
Business without Borders
The best business owners think in terms of global growth. Cloud storage is one step toward being less rooted in geographical and physical barriers, and moving toward a business that can be run while traveling as easily as from a headquarters. Because the technology is evolving quickly, the benefits are high if one responds by getting on board now. It also makes sense to outsource the management of said technology to a Drupal hosting professional. In exchange for a fixed monthly rate, a business can ensure it will stay on top of the latest trends and advances to provide the best possible service and create a noticeable, reliable online presence for years to come.