The Rise Of The Silver Surfer: How Social Media Benefits Aged Care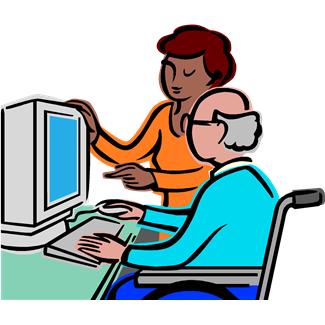 Dealing with the elderly often isn't easy, but it can be hugely rewarding if you take the right approach. You'll need to bear a few things in mind, however, such different ways of communication, and you'll need to have endless patience. There are also a few things you shouldn't rule out, either. Here's what to consider when working with the aged.
Communication: it's a little different
Communication with the aged takes some getting used to, and there are a few factors to bear in mind, such as different viewpoints due to generational gaps, or physical and mental impairments that prevent understanding (such as deafness or Alzheimer's). LiveStrong.com suggests that in order to communicate effectively with the elderly, you should sit face-to-face. Many older people rely on visual cues or lip-reading, and it also eliminates distractions. Furthermore, all the attention is on them, which gives them a feeling of importance and self-worth.
You'll need skills
It goes without saying that you'll need to be extremely patient, calm and understanding when dealing with the aged, as the work can often be challenging. According to LoveToKnow.com, you'll need personal skills, such as tenacity, and you can't get easily upset. This is particularly important when working with patients who have Alzheimer's or dementia, as they'll often become confused and frightened. They might also direct negativity towards you, or even become violent due to frustration. Additional professional skills will be needed, too, such as a qualification in social work or aged care. Various aged care courses are available online, and can be studied part time.
Social media…?
You might think that all the elderly want to do is play bridge or stare at the TV, but this isn't the case. Many older people are joining Facebook, Twitter, and Skype. According to a 2010 study by the Pew Research Centre, the 74 years old and above demographic is the fastest growing demographic among social networks! Social networking usage even grew a massive 100% between 2009 and 2010 amongst those over 65 years old (ScopeBlog.Stanford.Edu). The main reason for the aged wanting to get online is to keep in contact with their families. A 2011 article in The Atlantic also suggests that social media can stave off loneliness and depression in the aged, as it serves as a source of instant connectivity.
If you're cut out for it, working with the aged can be a wonderful experience. The right style of communication is important, as are the right skills. And don't think that the elderly are out-dated and not interested in technology, because even social media can play a part in their lives. If you'd like to learn more, enroll in an aged care course today.
Featured images:

License: Royalty Free or iStock
source: http://office.microsoft.com/en-za/images/results.aspx?qu=old%20people%20computers&ex=2#ai:MC900195418|
Ang Lloyd writes for Now Learning, an education portal in Australia, which promotes tertiary education, such as aged care courses and social work diplomas.