Stylish and Cheap Wedding Favor Ideas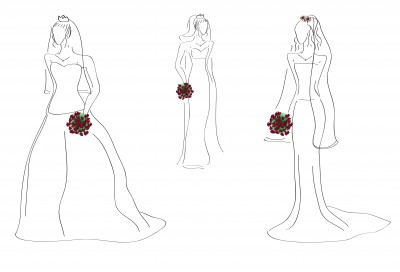 Not all brides and grooms have the funds to be extravagant on their wedding since most couples choose to set aside money for their marriage. A wedding in itself is expensive as there are a lot of things to take into account such as the bride and groom's attire, venue, and catering. That is why most couples prefer not splurge on wedding favors; nevertheless, they would like to give gifts to their guests to express their gratitude. Fortunately, there are many cheap wedding favor ideas to choose from.
The tradition which the newlyweds give wedding favors originated in Italy and France. They always gave bonbonniere or little gifts to their guests. The bonbonniere or presently called as favors, was a box made of crystal, porcelain, crystal, metal or precious stones and it is usually filled sweet delicacies. As times passed by, wedding favors can be whatever item one can think of. The cost of different wedding favors also varies greatly.
Today, there are a lot of wedding favors on a budget to choose from. Consider having personalized champagne glasses or flutes. They are good quality favors which are very affordable. They look classy and even nicer if they are frosted. They usually come with pretty cases so they will be easy to take home.
Picture frames are cheap as well if you find them at the right shops or stores. Most couples usually buy cheap and poor quality picture frames. However, you should not settle at them right away because you can find cheap but great quality picture frames if you spend time looking for them.
Mint tins are modern wedding favors and they are also classy little gifts. Select a mint tin colour that follows your wedding theme colour and a simple design. Your guests will be able to use them to hold mints as well as safety pins and buttons. If you want to have them personalized, go with a nice quote or have them engraved with a heart symbol. Your guests will be delighted with this wonderful wedding favours.
These are some cheap wedding favor ideas that couples who are having a budget wedding can make use of. Keep in mind that it does not necessarily mean that you have to spend a lot so as to get good quality things. It is only a matter of how much time and effort you spend to choose great quality wedding favors. Your wedding guests will take home your wonderful gifts of gratitude and you get to stick on your budget.
Jenna Cooper is the founder and CEO of  Bridesire, the wedding dress store, who has been dedicated to wedding dress designing and tailoring for more than a decade. She has a strong motivation to make every bride the most beautiful lady on the big day with the perfect tailored-to-fit wedding gown regardless of her height, weight or complexion.