Say "I Do" To The Perfect Wedding: Planning Tips For A Memorable Outdoor Ceremony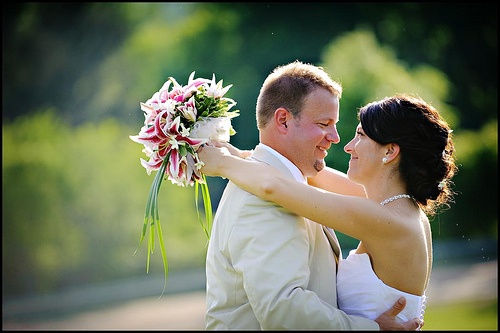 Today, a lot of couples are veering away from traditional indoor wedding and instead consider an outdoor wedding. If you and your soon-to-be spouse are currently planning your special day, a wedding outdoors can be absolutely perfect. Whether it is a beachside wedding or a wedding held in the garden, all options are very romantic because you are surrounded by the natural beauty of Mother Nature. As long as you have planned your wedding in detail and have your contingency plans in place, your outdoor wedding will be a memorable affair.
Choose An Attractive Wedding Location That Is Also Practical
You may want to consider a wedding location that is meaningful and practical. For instance, you can consider getting married in your own garden where you can be surrounded with family and friends and the beautiful flowers that you have nurtured throughout the year. This location will only need a few tweaks to transform it into something magical and spectacular. You can also consider other options, such as:
If you do not have your own garden, you can always consider getting married in one of the city owned gardens. These gardens have a solarium wherein you can get married while surrounded with Mother Nature without worrying about the outdoor weather.
You can also consider getting married near an inn or retreat so that you will also have an indoor option in case the weather doesn't go along your plans.
This is a very romantic wedding location. You can put up a tent, or you can also hold the ceremony in a gazebo. It also has an indoor dining option for your reception.
Prepare For Any Kind Of Weather
Weather is unpredictable. No matter how often you check the weather changes weeks and days before the wedding, it might take a turn for the worst. Are you prepared in case it rains during the ceremony? What if it becomes too windy?
The right outdoor wedding location needs to have an indoor option that is available for use should the weather take a turn for the worst. It is also a good idea to consider getting a marquee. Just make sure that it is sturdy and won't flip over from a sudden strong gust of wind. In addition, make sure that it has thick, weighted sides to keep it secure. If the weather is too hot, instruct your ushers to pass around ice-cold bottles of water to the guests. You should also consider renting huge electric fans. If the weather is too cold, consider renting outdoor heaters.
Use Practical Accessories To Make Your Wedding Magical
The right accessories can make or break your outdoor wedding. If you use the right accessories, you can create a magical and charming ambiance that your guests will surely remember. Here are a few practical accessories you might want to consider:
Use garden lights or put up patio lanterns for an evening wedding ceremony and reception.
Floating flowers and candles by the beach or pool, or place them in large basins.
Display flowers of the season in attractive vases as the centerpiece of every table.
Place a photobooth where your guests can have their pictures taken for the wedding.
Pest Control
You should also prepare for unwanted guests, such as gnats, mosquitoes, flies, and deerflies. These bugs can swarm in your outdoor wedding, especially during certain seasons. To deter these pesky creatures, you should place citronella candles as part of your outdoor accessories or place a bug zapper nearby. You should also consider employing a pest control company to address pest problems before the wedding day. As an additional tip, you should hand-out bug repellent to your guests before the wedding ceremony.
These are just some of the initial steps to planning an outdoor wedding. Keep in mind that putting together a great wedding takes time, patience, and effort. Therefore, you need to do things one by one so you won't feel overwhelmed by the amount of things that needs to get done. You could also hire a professional wedding planner to help you throughout the process.
Citations:
Corey Balazowich."Wedding: Maureen + Mar". June 27, 2009. Online Image. Flickr. Oct 24, 2013
Featured images:
License: Creative Commons
image source
Kris Bennette is a writer for wedding blogs where she offers tips and tricks for destination and outdoor weddings. She is also aware of the factors that might affect the outcome of an outdoor wedding, such as the presence of bugs and insects. She suggests hiring a professional pest exterminator, such as Rove Pest Control, before the wedding to get rid of any pesky creatures before the ceremony.