4 Online Dating Mistakes That Seniors Make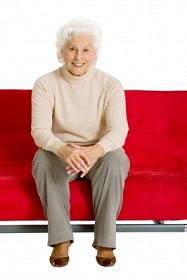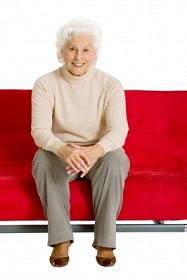 Forget any myths you have heard about internet dating for seniors. You can meet the love of your life online if you avoid making these common mistakes.
Moving too Quickly
Even the most balanced, calm and confident senior citizen fears the time factor. People looking for love later in life understand that they no longer have 30 or 40 years to establish a family and grow into a lasting relationship. If you can embrace this fear you are far less likely to make the common mistake of rushing through the relationship growing process. Many dating seniors grab desperately at their first potential match because they feel this might be their last chance at having a romantic relationship. Take a deep breath to clear this fear out of your mind. Focus on being in the present moment. You can and will find the perfect match by calmly addressing your time-related fears.
Being Dishonest
Most everybody recalls their younger years in a positive light. Maybe you had a youthful appearance, a flat stomach or statuesque physique that made the opposite sex go wild. These fond memories need to remain in the past if you want to honestly present yourself on senior dating sites. Posting severely dated pictures to dating sites leads to awkward first encounters. Imagine the shock of seeing a doughier, full-figured 65 year old when you are expecting a lean, mean, 50 year old machine to sweep you off of your feet? Be honest. Find the best match by posting current pictures on dating networks. Describe your body type honestly. Avoid embarrassing first dates.
Sharing Intimate Details on the First Date
Nobody wants to hear about your failed marriages or family tragedies on the first date. Refrain from discussing intimate details about your life including past loves. In time you can share personal stories from your life but make the first date an informal chat session. Connect with your senior partner gradually by talking about light topics. Instead of sharing the anguish you occasionally feel over the loss of your spouse chat about personal interests. Perhaps you follow the same sports team or share a love of weather. Find a common ground to build your bond at a slow, steady and casual pace. Avoid scaring off a potential match by baring your soul during your first date.
Fearing the Online Dating Game
Some seniors might feel that online dating is too good to be true. Holding such limiting beliefs can cause you to miss out on a fulfilling relationship. Fearing that a convenient, relatively easy way to meet people through cyber dating is dangerous or simply too good to be true is a massive mistake. The internet can serve as a meeting place for individuals who seek a common goal. The chief difference between online and offline dating is the convenience factor. You can save time and energy by picking and choosing potential partners in the online dating game.
About the Author: Are you over 50 and single? Ryan Biddulph shares online dating tips for the senior crowd.
– Image http://www.freedigitalphotos.net/