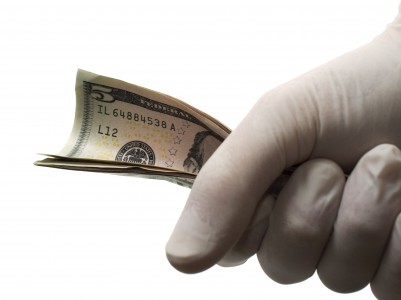 Scholarship is crucial in achieving your dream of getting any type of education. It is extremely beneficial and acts as a life-saver for students coming from tough backgrounds, witnessing various hardships in life. Who have the desire to study but have to restrict their hopes as they cannot pay for it.
There are hundreds of scholarships available globally from Colleges, Top MNC's, Businesses, Communities and charities etc. The factors required to get the scholarship are based on a variety of facts. To state a few examples, it may be decided on your merit, skills, talents, ethnicity, academics and social/ financial background you are coming from. The scholarship amount ranges on a wide scale from a meager $50 to a whopping $50,000 or more. Some students are extremely fortunate to get a full-ride scholarship where the whole amount of their tuition-fee is paid by the scholarship they receive. Undoubtedly, you have to be a brilliant student who has excelled in all areas throughout your study years and also fit into some other criteria's as set by the respective scholarship norms to get a full-ride grant.  The catch for scholarships is to research about every single one of them that are available thoroughly. You may get one or more for yourself using the wide spectrum of the internet. You will be able to gather a lot of useful information on the eligibility criteria's, how and when you can apply for it and which is best suited for your needs.
Here is a list of some of the colleges that have provided financial aid to students without a Social Security Number (SSN) through the decades. You may like to check with them and inquire for various scholarships available for the term and find the one specifically for you. The colleges are listed in Alphabetical order and not in any order of any Ranking. The source list is derived from the Educators for Fair Consideration (E4FC).
Amherst College (Massachusetts)
Bard College (New York)
Bates College (Maine)
Brown University (Rhode Island)
Bryn Mawr College (Women's college, Massachusetts)
California Lutheran University (Thousand Oaks, California)
Claremont McKenna College (Some full ride scholarships offered, Claremont, California)
College of the Holy Cross (Catholic, Massachusetts)
Columbia University (New York)
Cornell University (New York)
Dartmouth College (New Hampshire)
DePaul University (Chicago, Illinois)
Dominican University of California (For science majors, San Rafael, California)
Franklin and Marshall College (Pennsylvania)
Furman University (Greenville, South Carolina)
Grinnell College (Iowa)
Hampshire College (Massachusetts)
Harvard University (Massachusetts)
Harvey Mudd College (Claremont, California)
Humphreys College (Stockton, California)
Kalamazoo (Michigan)
Kenyon College (Ohio)
Lawrence University (Appleton, Wisconsin)
Loyola Marymount University (Catholic, Los Angeles, California)
Marymount University (Arlington, Virginia)
Massachusetts Institute of Technology (Massachusetts)
Middlebury College (Middlebury, Vermont)
Mills College (Oakland, California)
Mount Holyoke College (women's college, Massachusetts)
Mount St. Mary's College (Women's college, Catholic, Los Angeles, California)
National Hispanic University (Some full ride scholarships offered, San Jose, California)
Occidental College (some full ride scholarships, Southern California)
Oberlin College (Ohio)
Pepperdine University (Malibu, California)
Pitzer College (Claremont, California)
Pomona College (Claremont, California)
Princeton University (New Jersey)
Reed College (Oregon)
Regis College (Weston, Massachusetts)
Santa Clara University (Some full ride scholarships offered, Santa Clara, California)
Southern Methodist University (Dallas, Texas)
Stanford University (Stanford, California)
St. Mary's College (Moraga, California)
Swarthmore College (Pennsylvania)
Texas College (Tyler, Texas)
University of Illinois at Urbana-Champaign (Urbana-Champaign, Illinois)
University of Puget Sound (Washington)
USC (Los Angeles, California)
University of Texas Pan-American (Weslaco, Texas)
Vanderbilt University (Nashville, Tennessee)
Wesleyan University (Connecticut)
Whitman College (Washington)
Whittier College (Whittier, California)
Williams College (Williamstown, Massachusetts)
Worcester Polytechnic Institute (Worcester, Massachusetts)
Yale University (Connecticut)
It is a blessing to pursue what your interests, to hone your skills and talents and to gain multiple qualifications by paying less or sometimes nothing at all if you are lucky enough to get a fully paid scholarship.
About Author
Mark Walsh is an education advisor from Washington, and writes for ScholarshipScouts.org. He has written on many scholarship types, and most recently this list of scholarships for high school seniors.