Multiply Your Magento Store's Sales With Affiliate Program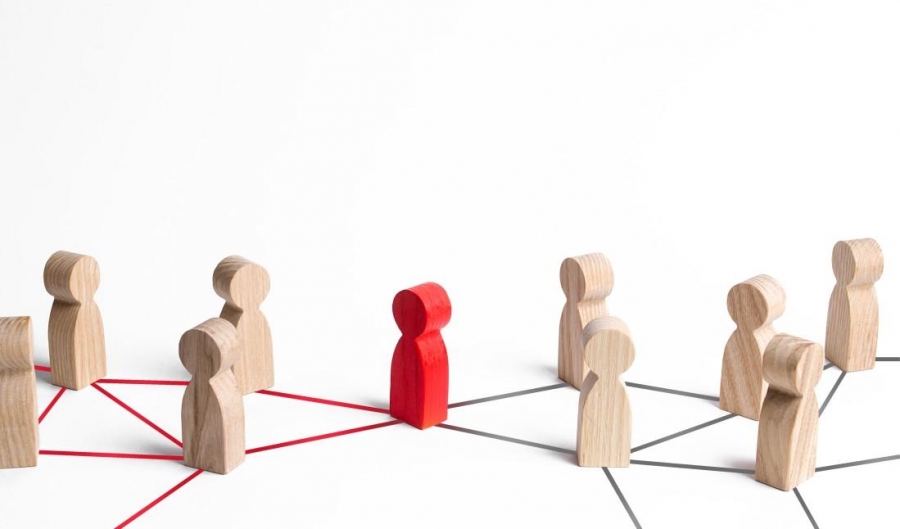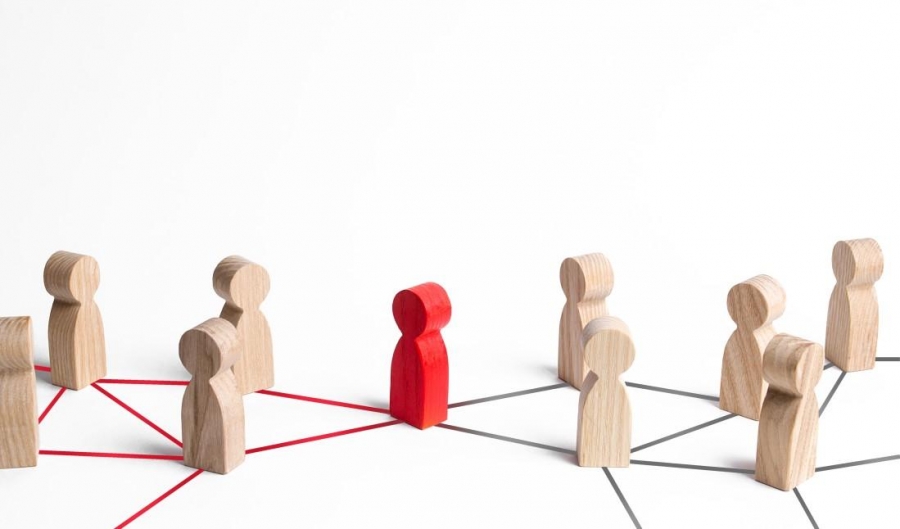 Are you struggling to boost your sales and expand your customer base due to the significant increase in marketing expenses? Commonly, merchants spend a huge amount of money in displaying ads to gain a few clicks.
However, depending on solely paid advertising is not a wise strategy. To survive in this dynamic and competitive market, you have to explore new tactics. Setting up an effective affiliate program can help your business thrive.
Affiliate programs are now utilized by not only small and young businesses but also giant international corporates. Running a Magento store, you should never overlook the efficiency of this marketing approach.
In today's article, let's look closer at the vital aspects of affiliate marketing and how to set up a successful affiliate program for your Magento store.
Table of contents

What is Affiliate Marketing?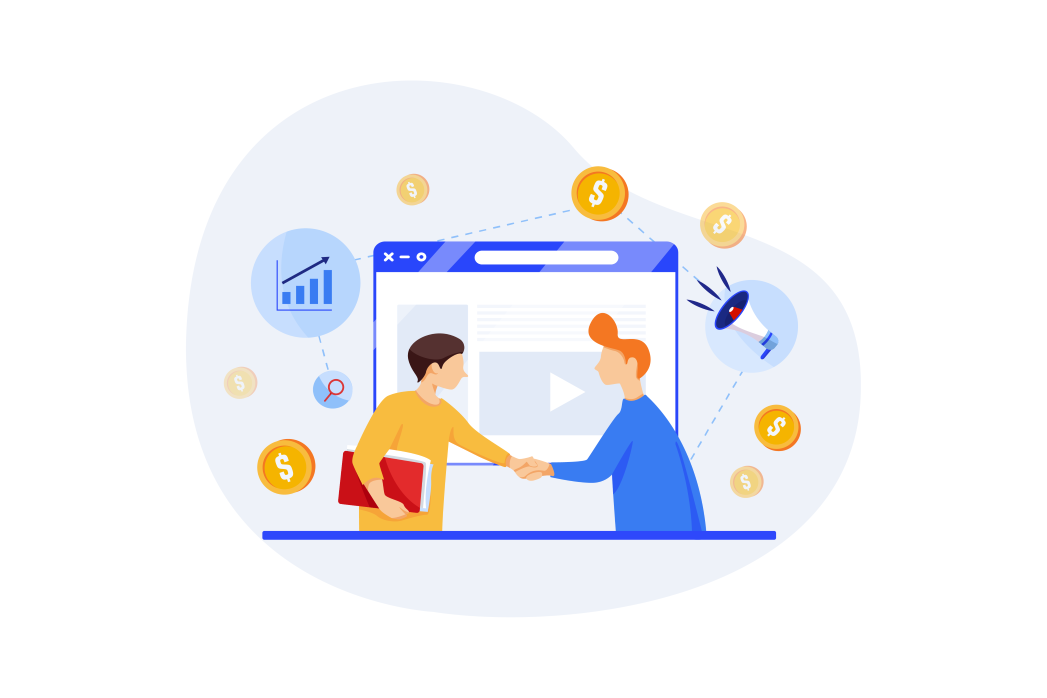 Affiliate marketing is known as an advertising model in which a merchant incentivizes third-party publishers to drive traffic and generate sales.
Publishers always seek enjoyable products, then promote these products via various channels. Their efforts will be rewarded with a specific amount of commission, which can be paid per lead or completed transaction.
Affiliate marketing is a win-win solution, as it is beneficial to both brands and affiliate marketers.
What is an Affiliate Program for a Magento site?
In simple terms, an affiliate program is an agreement between your business and publishers (like bloggers, website owners, influencers) to promote and sell your products in return for a commission.
Anyone, who registers to join your affiliate system and gets approval from you, becomes your affiliate. The affiliates typically share the banner link of your website on their own websites or other social media channels. When someone visits your Magento store from an affiliate link and performs the desired action, your affiliate will get a commission.
As a program creator, you decide how much and for what you will pay the commission. You may probably offer a commission as a fixed amount or a percentage of sales. You may choose to pay per sales, pay per lead, or pay per click. You also guide your affiliates about accepted promotional methods they can use to promote your products.
Affiliate marketing is a strictly performance-based marketing method. An affiliate program can provide you with a 100% return on investment. Unlike other online marketing methods, you only pay a commission when visitors covert. Therefore, you can both minimize advertising costs and boost your revenue significantly.
Starting an affiliate program on your Magento store is one of the most optimal approaches to boost your sales and explode your profits.
How does an Affiliate Program work?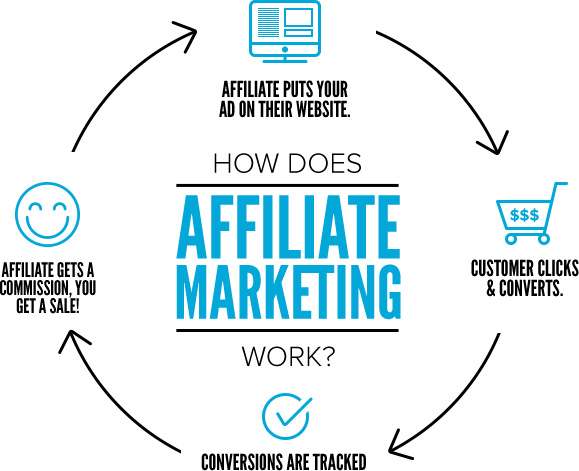 A typical affiliate program works as follows.
When an affiliate marketer joins your brand's program, he or she is provided with a unique ID or a specific affiliate link (URL). The affiliate uses ready-made text links, banners, and other forms of promotional materials to promote your products on his/her website or utilizes other marketing channels such as email, social media.
When a visitor clicks on the links on your affiliate's site, the visitor is redirected to your website through a tracking system. The tracking system helps to ensure that the affiliate is credited to referral sales. After the visitor browses your site, he or she may end up with a purchase.
You now check the sales record. If the purchase is associated with an affiliate ID, the transaction is credited to the affiliate. This process can be done automatically.
The affiliate marketer gets a commission for his or her referral purchase.
How can Affiliate Programs Double Sales for Magento 2 Store?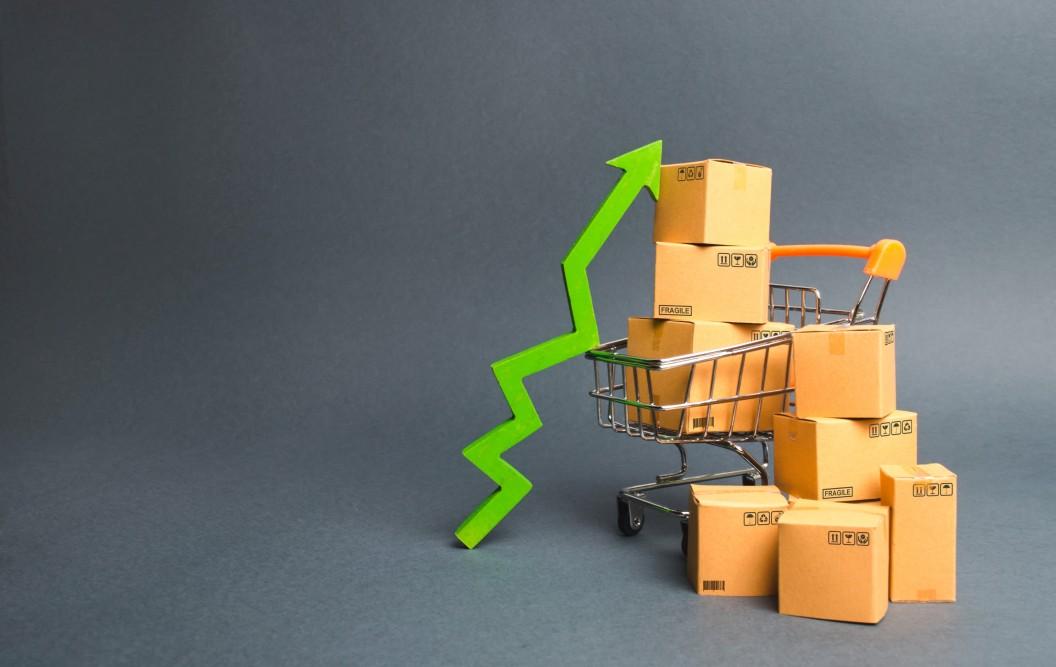 Recent statistics show that:
Businesses can generate up to 30% revenue from affiliate marketing.
Affiliate marketing has proved itself to be one of the most powerful marketing approaches. There is no doubt that a well-organized affiliate program can significantly boost, and even double your online sales.
To be more specific, here are some reasons why you should implement an affiliate program for your Magento store right now. We highly recommend you to integrate the Affiliate extension powered by Mageplaza to gain extreme benefits of affiliate marketing.
Boost Store's Traffic and Revenue
When utilizing other marketing methods such as television, print ads, Google ads, etc. you have to wait for a certain period to get the result. You may still not be sure if your ads have reached your target audience.
On the other hand, by building and managing an affiliate program properly, you will get a new source of traffic, then generate quality sales leads quickly and effectively.
Affiliates usually have their own websites, opt-in lists, loyal audiences. Your products are likely to be advertised widely. Your brand's reach is expanded. You tend to have more repeated customers as well.
Because your affiliates only get a commission once their audiences have performed desired actions on your site, they are motivated to drive traffic and optimize conversion as much as they can.
As a result, your sales revenue will experience an incredible increase accordingly.
Cut Down Advertising and Selling Expenses
Affiliate marketing is considered one of the most cost-effective marketing approaches. Affiliate marketing not only enhances your marketing efforts and enlarges sales, but also saves your budget.
Instead of spending a vast amount of money on an entire marketing campaign, you only need to pay out a small amount as commission to your affiliates.
Furthermore, only if the customers make a purchase will you pay out the commission. You bear no risk of having a bad return on investment.
Recruiting the affiliates in a new market allows you to enter that market without throwing away dollars on the unproven industry.
Running an affiliate program means that you do not have to build a large sales team. Therefore, you can reduce a significant amount of selling expenses.
Increase Brand Awareness
Undoubtedly, brand awareness is a vital component of a marketing strategy. Having affiliates share your brand and your products over the internet, you can quickly reach target audiences and enforce your brand's presence. When customers are more aware of your brand, you can even gain non-affiliated sales.
Besides, collaborating with trusted publishers like famous bloggers, popular website owners, influencers, or thought leaders brings a better reputation to your brand. Researchers have proved that consumers are more likely to trust a third party recommendation rather than content produced directly from your website.
Optimize SEO rank
By utilizing an affiliate program, your store site backlinks are referred to as a big network, mostly high domain authority websites. This off-page SEO activity can significantly enhance your search engine ranking and optimize your SEO efficiency.
Know Customers Insights
An advanced affiliate program with detailed reports can help you analyze customer behavior easily. You can see where and when consumers are likely to scroll, click, and buy your products.
These insights help you to determine what changes you should make to acquire more new customers, retain existing customers, get higher order value, and increase your customer lifetime value.
In general, building and managing a smooth running affiliate program help you acquire new customers, expand into new markets, and scale your business more efficiently over time.
How to Start an Affiliate Program for Magento 2 Store?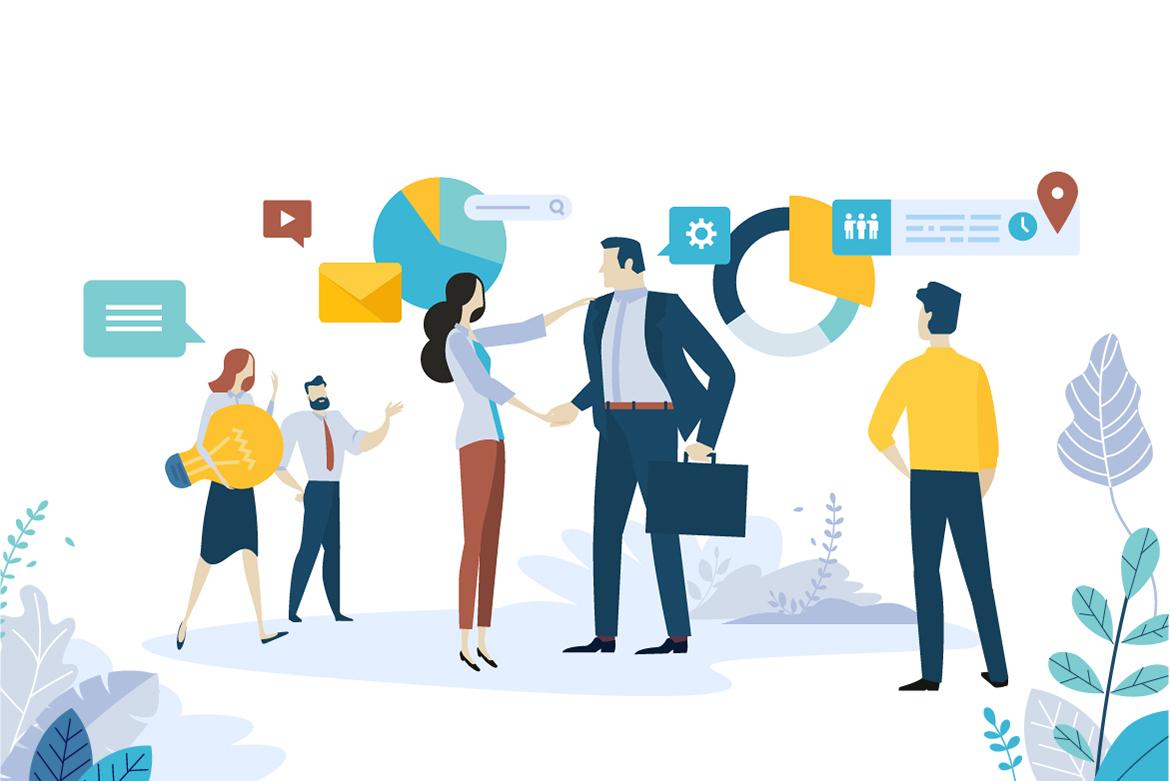 Set Specific Goals
Obviously, you start an affiliate program to drive more traffic to your site, expand your customer, and grow your revenue. But you must spend time setting your goals as detailed as possible.
Your specific goals act as a guide to find out answers to the following questions. How much commission will you payout? Where will you find potential affiliates? What is your expectation about your affiliate performance?
When you dig deeper into your goals, you can ensure that your affiliate program is effective over time.
Define the Terms, Conditions, and Rules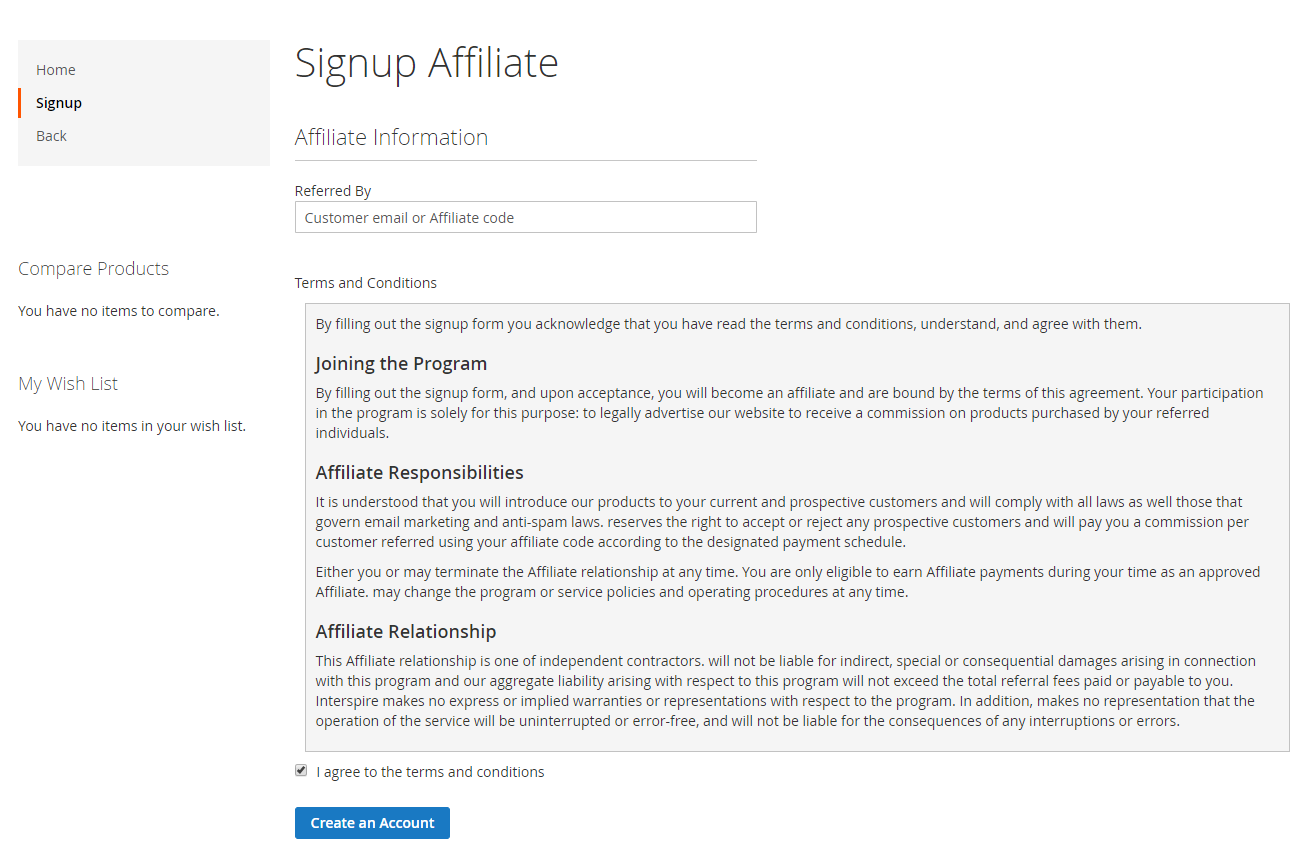 Your affiliate program may thrive or die by the terms and conditions you require your affiliates to comply with.
There is a possibility that your affiliates do not know the most appropriate ways to promote your brand. They may use some tips and tricks which are annoying, spamming, or unethical. These activities definitely harm your brand's reputation. Therefore, it is crucial to have clear policies and procedures to minimize these cases and deal with them immediately if they appear.
The terms and conditions must be clearly presented to make sure your partners are fully aware of them before joining your affiliate program.
Determine Your Optimal Commission Strategy
In this competitive and dynamic market, relying solely on an affiliate program is not optimal. You should create multiple affiliate programs with multiple commission tiers. This will help you both provide an appealing incentive to affiliates and maximize your business return on investment.
You can choose to pay out as a percentage of sales or a fixed commission. You can choose to pay for the first order or all orders from each customer your affiliates bring back.
Commission strategy depends on the kind of products and services your business offers. Since each product has its own product description, sales from different products also generate different profits. Thus you may offer different commission percentages for different products.
By integrating a fully-functional Affiliate extension into Magento 2 store, you can build a flexible commission structure with ease.
Create Materials for Your Affiliates
To run your affiliate program smoothly, you should prepare and provide your affiliate with as plenty of resources as possible. Your partners should have access to ready-to-use referral links, graphic banners, and other marketing templates used for promotion.
Creating an FAQ list is also a good idea as it can save your time and your affiliates' time from handling an email sequence.
Remember that the more dedicatedly you support your affiliates, the more sales your affiliates and you will generate.
Find the right affiliates
When you approve users into your affiliate system, you permit them to use your products and brand images. Whereas affiliates can help grow your business, they may potentially harm your brand reputation severely with illegal or unethical activities. Therefore you have to be cautious when selecting affiliates to protect your brand reputation.
You should always require your affiliates to complete an application form, and investigate their details carefully before approving.
An ideal affiliate should:
Truly love your brand and your products
Focus on your business niche
Be dedicated to promoting products organically and authentically
Track the Performance of Your Affiliates
After the above initial steps, to ensure the effectiveness of your affiliate program, you have to keep a close eye on the performance of your affiliates, both individual participants and the entire system.
Assessing and analyzing reports allow you to know:
Which publishers are generating more traffic and revenue?
What is the conversion rate of traffic from affiliate marketing?
Which products are the best sellers within an affiliate program?
What types of customers are likely to make purchases?
How much are you paying out to partners monthly?
Based on these insights, you can make the right decisions to optimize your affiliate program. For instance, you will choose to build special programs for specific products or provide your affiliates with more useful resources like videos and content.
Conclusion
Regardless of the scale of your Magento store, a carefully designed affiliate program will definitely flourish your business. Integrating an affiliate system allows you to boost your sales revenue, expand your customer base, save budgets on marketing efforts, and eventually grow your business.
If affiliate marketing has not been a part of your digital strategy, then it's time to start exploring the benefits of an affiliate program for your Magento eCommerce website.