Magicians – Not Just For Kids' Birthday Bashes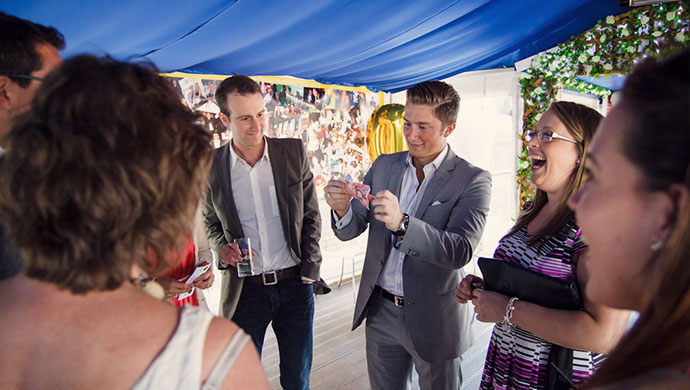 Mention the idea of a magician to any group of 100 people and chances are 95 of them will picture the classic cliché of the rabbit in the top-hat. As such, it's really not all that surprising that when it comes to the subject of hiring magicians for parties, people tend to assume that these are the kinds of performers that are suitable only for kids' birthdays and perhaps the odd show in a school here and there. Of course, the appeal of the magician to kids is both unique and enormous, but at the same time there's far much greater scope to what they can do and who they can entertain than groups of giggling kids alone.
You only have to look at the amazing street magicians and the new generation of performers doing the rounds right now to get the idea of how things are progressing. Whichever way you look at it, magic has never been more impressive, more popular or indeed more fashionable. As such, there are so many instances in which a quality performer brought in at the right time can lead to a truly incredible and memorable experience – far above and beyond the usual kids' birthday parties.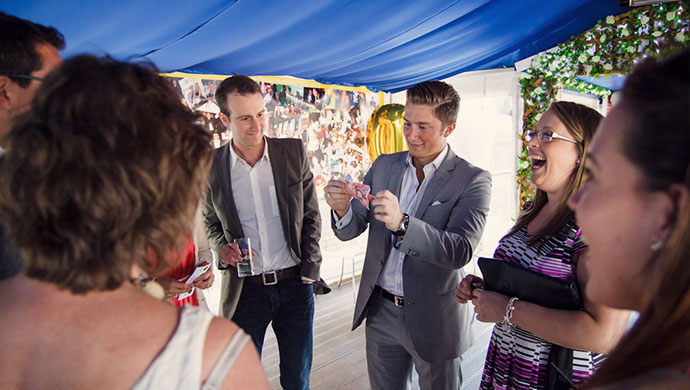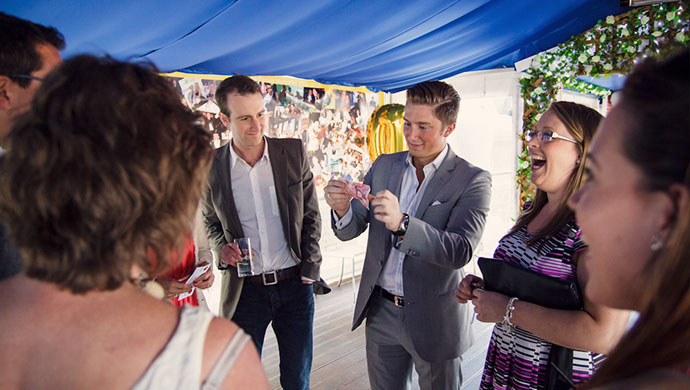 Adult Birthday Parties
For example, there's really no age at which anyone loses their interest in magic, or that incredible feeling that comes with being genuinely blown away by an incredible illusion. As such, birthday parties for adults of all ages could easily be taken to the next level by including a magician – even if only for a brief appearance. Think of a magician like Dynamo just as an example – just imagine how epic this type of magician could make an otherwise run of the mill birthday party. Organise a show, add a few practical jokes into the mix and you're looking at a unique birthday experience that won't soon be forgotten.
Corporate Events
The rise and rise of the corporate event magician has been rather on the staggering side to say the least. As for why, you really only have to gauge the reaction you get to the words 'corporate event' from most people to gain a pretty clear understanding of things. In the eyes of most, there's nothing more boring or tedious than the idea of attending yet another business event where folk generally have to pretend they're having fun just to stay in the good books of those in charge. Hardly an appealing way of spending a day or two, but spice thing up with the right performer and you could be looking at an event they'll actually enjoy. What's so great about a top-quality magician is the way in which they can have any crowd eating out of the palm of their hand and send them away with plenty to think about. And as you want your event to be memorable for all the right reasons, this is undoubtedly one of the best ways of making it happen.
Weddings
The same is also true for the wedding magician as recent years have brought about a dramatic rise in the number of wedding planners and couples seeking alternative entertainment. There will always be a place for the classic wedding singer and no wedding would get very far without a DJ, but at the same time there's always room for taking things up a gear and adding something truly remarkable into the mix. Weddings are by their very nature events of pure magic and the kinds of days that create memories to last a lifetime. As such, there's really no better example of an event where the right magician really could bring something truly spectacular to the occasion like nothing else out there. From comedian magicians to those specialising in all manner of romantic tricks and performances, it's guaranteed to be an event that will never be forgotten by anyone in attendance.
Stag or Hen Parties
Last but not least, it might not be the first thing that comes to mind when thinking of the ideal entertainment for a stag or hen party – largely as magicians generally prefer to keep their clothes on! However, when it comes to memorable days, evenings and events in general there's really very little more entertaining than the services of a great magician. Going back to the above-mentioned example of the modern street magician – so many of their tricks and performance pieces were created specifically to show-off and play out in pubs, bars and in party environments. There's always room for the classic 'entertainment' more regularly associated with these kinds of parties, but you'll also never regret having a magician along for the ride.