Khichada and Haleem: Recipes For The Festive Season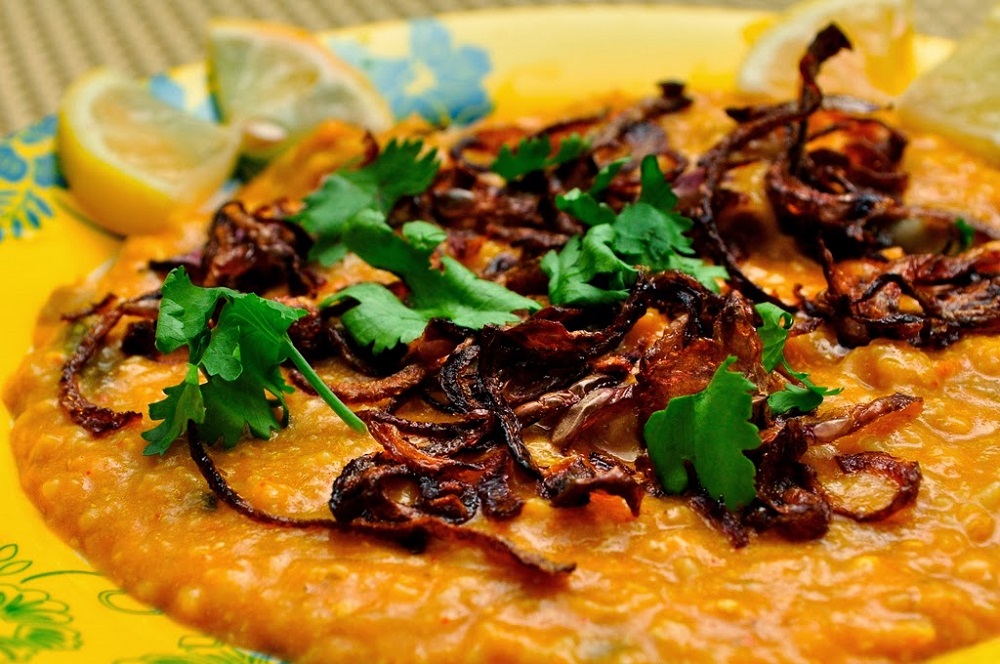 A variety of delicious and mouth-watering food for each festival is the specialty of every Indian festival. You have different and unique food options available for each celebration. From sweets such as Puran-Poli of Maharashtra, Gulab-Jamun to spicy food dishes like different variants of meat and vegetables, you get everything here. Khichari or Khichada is one of such special food item which is specially cooked during the holy month of Ramadan and Moharram months of Muslim Hijri calendar. It is believed to have different origin and have different stories associated with it. This dish resembles Haleem and is often confused with it. Definitely we can call it as one of its variants but certainly, they are not identical.
Haleem traces its origin in Arabia and is a rich Mughlai stew dish made up of mutton, lentils and different spices. Even Khichada has these ingredients but there are few factors which distinguish Khichada recipe from Haleem. Haleem has a smooth, creamy and soupy texture. It just melts in your mouth whereas when it comes to Khichada, it got totally different texture somewhat like and unlike Haleem mutton here is not shredded here. Instead, Khichada has chunks of mutton which you can feel and taste. These recipes incorporate slow cooking techniques. In fact, Khichada is cooked for about 7-8 hours to blend the spices together before it is actually served. The specialty of it is that it is made up of broken wheat or Bajra, unlike Haleem. The Bajra variant is a quite famous one and is liked by many.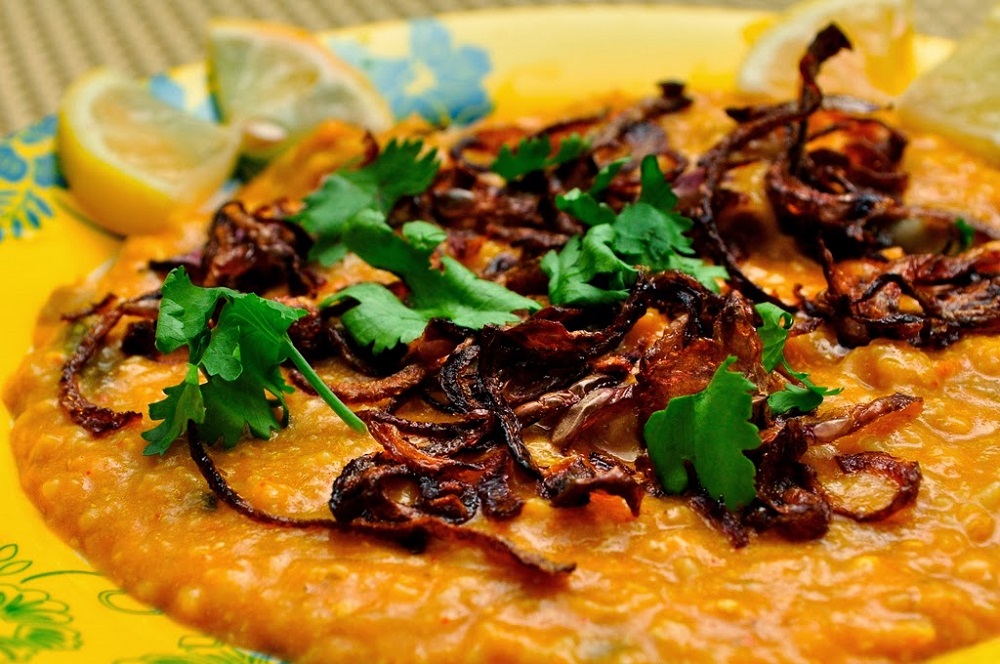 How is Khichada Served?
Generally, Khichada is served piping hot with fried onions, curd, and pure ghee, adding the rustic taste and irresistible aroma. This dish is cooked throughout the year in many Muslim households. It is also very popular in most of the Gujarati homes of Bohris. Both Sweet variant and the spicier variants can be found in Gujarat and both have a heavenly taste. Hyderabad people are also fond of these two recipes. The local market will be flooded with the food stalls selling haleem and khichadi.
Invention of Khichada
There is one interesting story regarding the invention of Khichada recipe. As per one of the Delhi based historian, this recipe was actually cooked first time as a famine relief measure in Lucknow, a North Indian city. Nawab of Awadh announced the construction of an Imambargah and declared that free food will be given to those participating in the building construction. A number of people contributed to the construction work and were given food to eat. This free food was specially made and cooked with mutton and pulses to increase its nutritional value, making it rich in protein and carbohydrates. The dish was slowly cooked for hours and hours before it was actually served to these people and resulted as a food which aided famine affected people who were by virtue of losing their lives. Afterwards, the dish got the popularity and got famous not in Lucknow but across a number of cities of India. With the travelers from the different region, the dish started getting local flavors and now we can find different variants of this food dish all over India and even outside India.