How To Pick The Right Neighborhood For Your New Home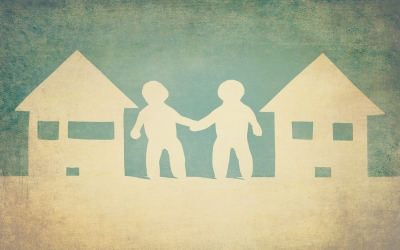 New homeowners should spend as much time researching their neighborhood as they do learning about their prospective new home. A community can make or break your home. Many a home buyer has been disappointed after living in their new digs for a few weeks.
The loud and raucous family down the block, heavy weekend traffic on your street and unexpected flooding during heavy rains can knock the wind out of your sails quickly. Do thorough research on the neighborhood to get a better idea of how your new experience may be. Doing research both online and offline due diligence gives you a glimpse into if the neighborhood is a match or not.
Choose a Convenient Location
Select a location of convenience. Think about the distance between your neighborhood and locations like your work place, the kid's school and the local supermarket. Factor in the distance to major highways if you plan to save on your commute. Driving on local roads for sustained distances can cause your car to suck up gas at a dizzying pace. If you have a long commute it makes sense to pick a neighborhood within 10 or 15 minutes to the nearest highway leading toward your place of work.
Don't go by the rough estimates of prospective neighbors, community websites or realtors. Hop into your car and drive at least once to local stores, schools and your job. Keep an eye out for potential bottlenecks and other traffic issues which could slow down your commute. Learn shortcuts to save yourself time, energy and stress.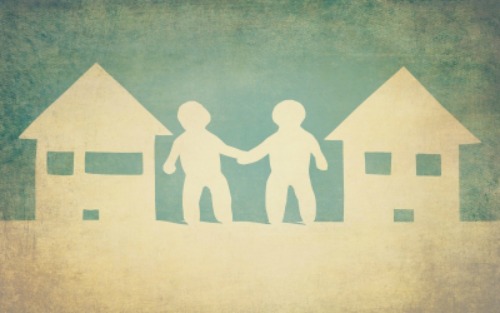 Pick a Reputable Home Builder
If you want to customize your experience and have the means to do so consider hiring a home builder to construct your dream home. Savvy homeowners may have a clear and distinct vision of how they want their house to be. Partnering with a reputable, respected home builder can help you make your dreams come true.
Ask around for referrals. Speak to friends or neighbors who've worked with home builders or who may know someone who was pleased with a home builder. Ask your family members for references too.
Research for home builders online by visiting the company's website. Visit forums and social media pages to find both positive and negative reviews of the company. You want to see a majority of positive reviews but more importantly assess how the builder handles negative reviews or experiences.
Think Safety
Speak to neighborhood residents after the safety of the neighborhood. Although crime statistics may reflect the relative safety of a community speaking to the troops on the ground gives you an idea as to problem families or the situations that sometimes lead to crime.
Most neighborhoods are safe and secure. Simply verify this with prospective neighbors to give you and your family confidence in choosing a new neighborhood. Although you'd like to get a good deal on a home if you're moving into a less than safe neighborhood to save money you're making a costly decision in terms of your peace of mind.