How To Get Rid Of Termites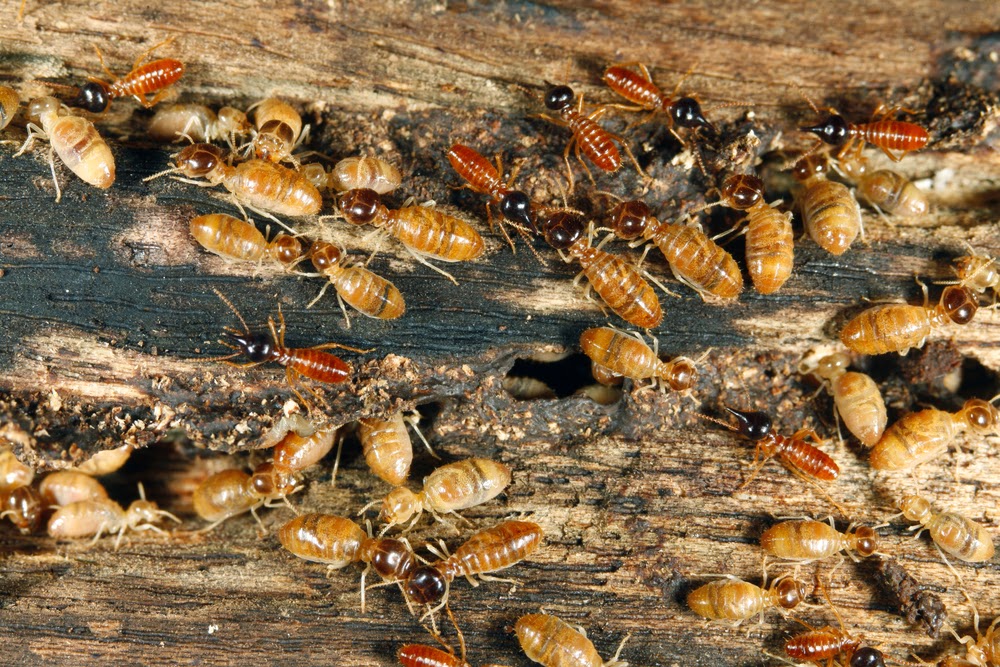 Termites can eat you out of your home in record time. If an infestation goes untreated a termite colony can compromise the structural integrity of your home. Using a combination of methods to get rid of the pesky bugs can help you solve your termite issue quickly.
Identify the Area of Infestation
Be vigilant when looking for areas of infestation. Although you may not spot any direct evidence of termite damage know that the bugs can be eating away at your home's foundation. Hollow points in your foundation, holes in your woodwork and sagging floors are potential signals of a termite infestation. Look over your basement. Tap wood to assess for hollow points through your foundation and crawl spaces.
Do you see termite droppings? Look for brown pellets around the floor in your basement. Keep an eye out for termite nests too. Nests can be located either inside the wood or appear as a network of tubes and tunnels made of mud.
Discern the Termite Type
Drywood and subterranean termites are the 2 species of termite which will typically invade your home. Drywood termites live in wood as opposed to soil. Subterranean termites prefer to live in the soil located around your house and in your home's wood.
Subterranean termites live in warmer areas by the coast and do more severe damage to your home compared with drywood termites.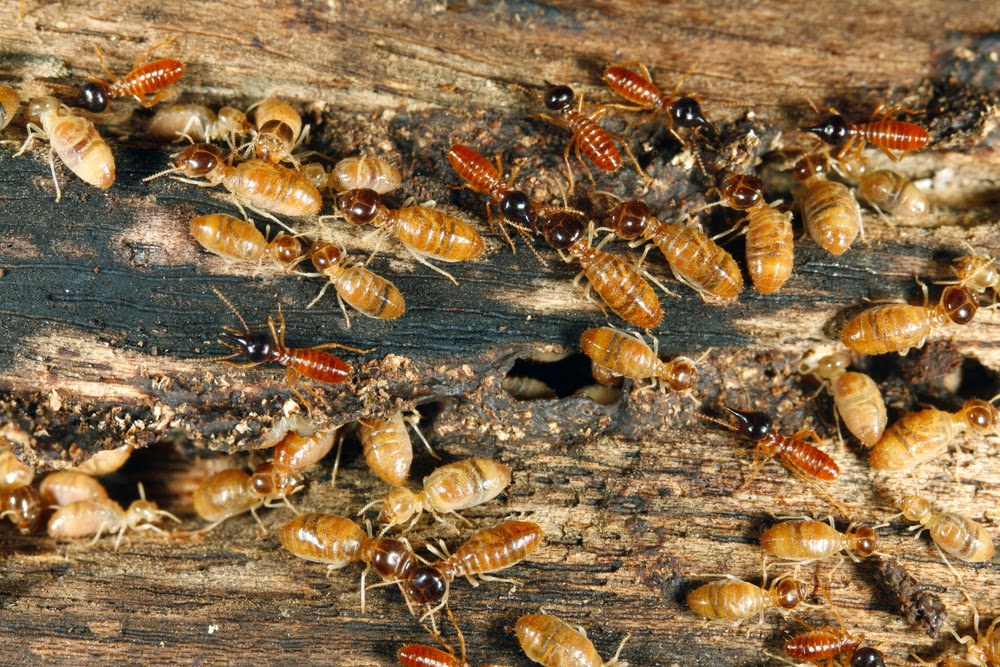 Practical Tips
Use a cardboard trap to snare termites. Moisten a few strips of cardboard. Place the strips where the termites are living in your home. Termites are fond of chowing down on the cellulite found in cardboard. When the termites overload the pieces of cardboard take the strips outside and burn them.
Note that this method of catching termites will not eradicate the problem completely. More aggressive methods are needed to end an infestation. Simply view this approach as a strategy to quickly remove a few hundred termites in one shot.
Beneficial Nematodes
If you want to use a less aggressive, organic strategy to ridding your home of termites try beneficial nematodes. These worm species are parasites which feed on termites and other garden pests. The nematodes find hosts such as termite larvae and burrow within their unlucky host species. The termite larvae usually die within 2 days. The larvae's body is used as a spawning site to create more beneficial nematodes.
Purchase beneficial nematodes online or shop offline at a gardening store. Make sure to place the worms in the refrigerator if you don't use them immediately and plant them after sunset or before sunrise as they will be harmed by the sun's ultraviolet rays.
Use the Sun
Exposing the infested wood to sunlight can keep your termite problem under control. This strategy works if an indoor piece of furniture is being infested. The light and heat from the sun kills termites and since they thrive in darkness the lucky survivors will seek out a more hospitable home.
Call the Pros
If all else fails call in the pros. Hire a termite exterminator to dispatch of the bugs professional and quickly.