How to Keep Your Floors Clean and Tidy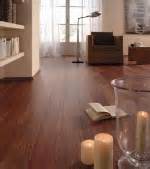 Cleaning floors can be a thankless task. Often the last job on the list, the seemingly endless cycle of mopping, wiping and sweeping can seem very tedious. However, there are a number of ways to stay on top of keeping the floors clean and tidy whilst taking the sting out of this most unwelcome of household chores.
Prevention Is Better Than Cure
One key tactic in the daily fight against grime is stopping dirt before it even enters the house. Putting an end to randomly strewn shoes around the home by designating areas for footwear to be removed and kept can prevent mess spreading. In addition to this, investing in coarse door mats that are effective in removing dirt can stop filth in its tracks.
If you are doing this, it is vital that all entrances are included in order to avoid major mess. You can remind yourself and others about the new regime by providing everyone, including guests, with indoor shoes or slippers to keep their feet warm. Although it may seem draconian at first, if it saves you the pain of major floor cleaning its more than worth it.
Little and Often
Clutter is a major hurdle in the prevention of mess in the home. Bits and pieces on the floor all act as dust magnets and can add to the pain of maintaining cleanliness. Whether you are sweeping, mopping or vacuuming, eliminating numerous obstructions can speed up the process, save time and keep floors tidy for longer.
Used every now and then, long-handled brooms and dustpans can make the eventual mopping or vacuuming less of a chore. In addition to being slim and therefore easy to store, the design means that there will be less back-breaking cleaning involved. A regular dust whilst on the phone, filling the sink or boiling water on the hob is quick, simple and efficient.
One thing to look out for, however, is that the head of the broom is compatible with the type of floor being cleaned. Some bristle can be too harsh for more delicate flooring surfaces and the last you thing you need in the battle against messy floors is added damage.
Instant Action
Cleaning up stains and spills as they occur can save time when you can no longer put off cleaning the floor. This is particularly important in the kitchen, where spillages are more frequent and often more troublesome.
Falling into the trap of leaving spills and stains is a perilous road to follow as it can make the full floor clean even more traumatic than usual. It is advisable to focus on the worst culprits: underneath the hob, by the sink or where food is prepared can all be particularly tricky places and may require the occasional scrub. However, a quick scrub of a small area remains a far more attractive proposition than a long scrub of a large area.
Find a great selection of mops to make cleaning your floors a breeze at addis.co.uk.