How To Get A Job In UAE- Things You Should Know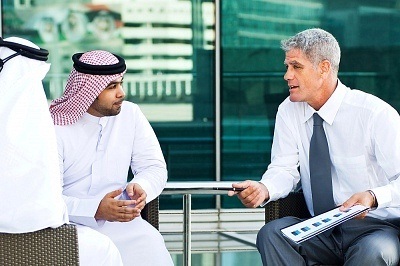 United Arab Emirates (UAE) located along the coast of Persian Gulf is one of the wealthiest countries in the Gulf.  Since past 2 decades, the country has seen a rapid development in terms of commercial and residential growth. From business point of view, it ranks top in Gulf country. Apart from being the oil rich country, other sectors of business has seen a steep rise which is positively contributing to the GDP. For those who are looking for jobs in UAE, it is promises to be the right job destination to go for. In the recent years, country like India and other Asian countries have been doing business trade with UAE giving huge opportunity for expats to visit Emirates for lucrative job openings.
Jobs for Expats
More than 3 % of workforce in the Emirates is expatriate, making it the chanced upon location to work at. However, presently there have been few concerns regarding work opportunities for nationals. Under its long term strategy dependence on oil and growing inflation with diversification is top agenda.  According to the MRI Worldwide UAE, affiliate of executive search and requirement organization, MRI Network, job scenario in the country poses challenges. Many companies in the country are looking for qualified nationals. However, few companies are still looking specialist skills from other countries
Earlier the country attracted foreign nationals offering them with high salaries and lifestyle. But the time has changed and globalization added more chances for expats to work. However, there is a huge requirement of Arab speaking employees in companies coming up. This certainly has created more jobs for locals.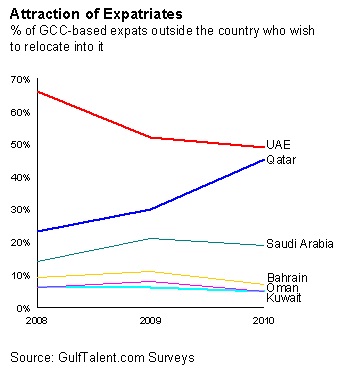 Tourism and hospitality are the most successful sector in UAE and has been offering huge opportunities for both expats and locals. Graduates and even skilled labors from India are still looking out for job opportunities in UAE.
Apart from being a happening country for job hunters, there are few other reasons why it is among the top rated country to work:
Good Working Hours: The average working hour is 8 and that is from Sunday to Thursday.
Holiday: The major holiday season is during Ramzaan when the entire sector working in the country has holiday or less working hours for employees. There are 10 national holidays.
Tax Rates:  In UAE there is no tax payment for individual, expect corporate tax is to be paid by foreign banks and oil companies. Income is tax-free.
Landing your First Job:
In UAE, there is a rapid requirement of skilled employees in every sector, and so one can apply for a job that goes with the experience and qualification. Many expats apply for job through recruitment agencies or via international companies having its branch there.  It is highly recommended to secure your job and complete all documentation work before landing in to country.
Certain things that you need to consider whether you are looking for entry level jobs or experienced jobs:
Do apply only if it suits your Qualification:  You need to check through the job description and company where you are applying for. Do a good research about the company and requirement so that you can get a good job in the UAE.
Do a Research about Recruitment Company: Overseas jobs are generally applied through recruitment companies that mediate between company and candidate. With a surge of recruitment companies offering company details, you need to be careful while dealing with them.
Do Look if they have Branch in your country: While applying, see if the company has the branch in your country, so that you can either through their or know more about it through local research. Generally, company having the branch in respective country consider taking interview and complete other formalities there itself.
Making Strong Cover Letter:  In every resume, cover letter acts as the face of your overall qualification and experience. Whether you are looking for fresh job, you need to build strong cover letter.
UAE deal with expats in a control way and ensures that you are free from any kind of wrong doings. Companies in UAE accept chronological, functional and combined CV format. So while drafting the resume check their requirement and accordingly prepare the same. You can even check with resume making serving online who will draft according to the country where you are applying.
Manufacturing, real estate and hospitality these three sectors look for highly skilled labors who can further contribute in designing the country's growth.  The life of expats in UAE is great and also has fewer restrictions. Being an Islamic country, it has adopted Western culture making it comfortable for westerners to work and reside.
The best way to get job in UAE is by having a good networking. Today, networking is the most important way to get contact and jobs in the best possible way.
Carrying Good Qualification:
To land up in a high paid and respective job in UAE, you need to carry a good academic qualification. Every company there set an educational requirement for certain post. However, it is quite obvious that when you are applying for any top company for high paid post, you are certainly well equipped with educational qualification that allows you get hired and make a good career in the UAE.
Vacancy Sources:
There are various vacancy sources that provide regular update of jobs in UAE. Newspaper agencies like Gulf News and Khaleej Times lists vacancies three days in a week. Similarly recruitment agencies like- Clarendon Parker, GulfTalent, Nadia, Naukrigulf and other agencies lists job openings.
Jobseekers can also get jobs with the help of friends and relatives who are working there. Today, most of the family member or friends do work in Gulf countries. So if anyone is working there then you seek their help in applying for any good job and even to reside there.
Though the scenario is not as same as earlier with UAE focusing on Emiratisation, but still there are companies that are looking forward to hire employees from other countries. Expats can still look for well-paid jobs and even can reside for long term.