How to Create A Referral Marketing Program In 6 Easy Steps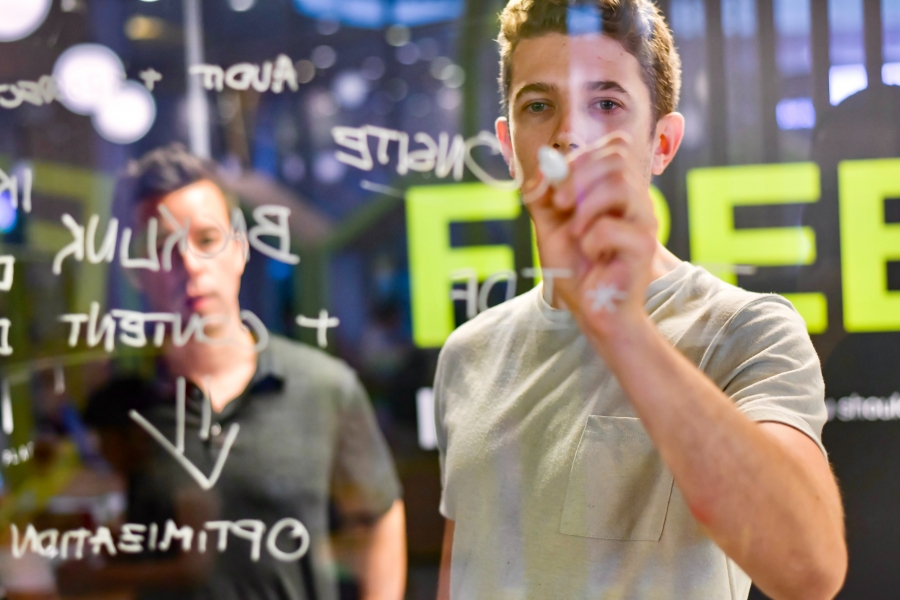 You may have heard of the benefits of a referral program. Besides helping you attract more traffic to your website, it can also help you boost your brand's social proof and get more sales. In this article, you'll learn how you can create a referral program for your business. You'll be surprised that it is so easy that you'll wonder why you did not do it early. Don't worry; I covered all the necessary steps in this article so you can start attracting clients and generating sales from the launch of your program. 
Study Your Market
The success of your referral program will start with your target market. Ideally, you'll want to know your customers. Ideally, you know their likes and dislikes, and you also know where you can find them. It is recommended for eCommerce websites like Drum Set Lab and Hunting Bow Lab. And it is also recommended for you if you run your online store. 
To study your market, you should know how to ask the right questions. You can ask your customers about their wants and needs by talking to them. You can do this in two ways. You can ask them directly by inviting them to an interview or conduct a survey and ask them to fill it up. You don't even need to use complicated tools to do this. For the survey, you can use Google Forms. It is free, and all the answers will immediately get encoded into a spreadsheet. 
Define Your Referral Incentive
Once you have gathered enough data about your target market, it is time to choose your referral incentive. Incentives make referral programs more attractive. By having it, you are giving your referrals something in return for promoting your business to others. They will be more motivated to take action and share your products with their family and friends.
Before you select a reward, you should first familiarize yourself with the different types of bonuses available. Let me share the most common types. These are cash, discount codes, and freebies. Money is where you give an amount of money for every successful signup. A discount code, on the other hand, is mostly used in eCommerce websites. While it doesn't require you to give your referrals, you still need to provide them with a discount on your products. Then, there are also limited-time freebies. These are effective in encouraging your referrers to take action right away so that they can get access to the freebie while it is still available. 
Decide on Who You'll Reward.
With your chosen reward on-hand, it is time to choose who you'll reward. In every referral program, there will always be two actors. These are the referrer and the friend. The referrer is in charge of promoting your business to others. He is the one who does the sharing. He does this by telling his family and friends that your business exists, or he shares the personal contact information of his family and friends.
On the other hand, there's a friend. The friend is the person that signs up as a result of the promotion. You can motivate him if you will also reward him.
The ideal reward model is to give rewards to both. It eliminates the friction in both parties so that they'll be more motivated to take action. With this model, you'll have a better chance of convincing your customers and their family and friends to join your campaign. 
Create Your Program
Once you have worked out the specifics of your program, it is time to create it. To do this, you'll need referral software. It may seem not very easy at first, but once you get used to the software dashboard, you can quickly launch a referral program in a few clicks. 
Advertise Your Program
Creating your program is only the first part of successfully launching a referral program. You also need to know how to advertise it. You can easily do this in two ways.
First, you can promote it to your current audience. This audience can be your existing subscribers or customers. You can reach them through your website or email list. To get them on your website, you need to place a link to your program on your website's homepage. But you can also reach them via email. If you chose that route, you could include your referral program in your monthly newsletters or craft an email that consists of promoting your referral program to other people. 
Track Your Success
You will not be able to know if your referral program is working unless you see your results. The best way to know this is to track your success. You don't even need performance marketing software for this. You can use your software dashboard to see the new referrers coming in along with their performance. 
Pro tip: You may want to track other metrics in your system. For example, you may need abandoned cart software to see who is leaving their carts. It would help if you followed this to have an accurate view of how many customers you are getting from your referral campaign. Try to see if there are metrics that you can consider to have a more precise idea of your success.
Referral marketing is a very effective method if you know how to harness its full power. This article should have already given you some pointers on creating your program for your business. With all the tools available, you can set up your referral program in a few clicks. You need to make sure that you are doing the last two steps. You should ensure that you are also promoting your program and tracking your results. These steps are crucial because your plan will not attract referrals on autopilot. You also have to do your part in promoting it to your market. They need to know that your program exists so that they can participate in it.