How To Choose Primitive Rugs For Your Rooms?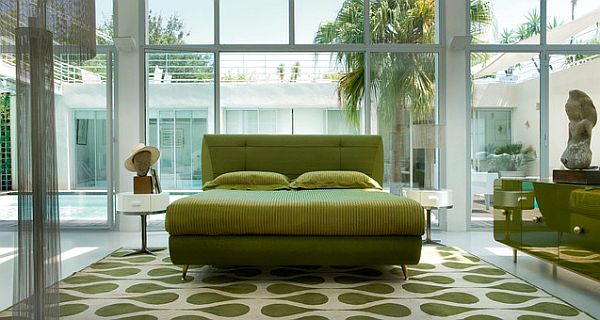 "I want pink color in my room, but my hubby wants blue. My kids are after yellow and other bright colors. Besides this they have a long list of requirements like cartoon designer beds, stylish furniture and finishing. I cannot even miss minor things to decorate my sweet home as per the taste of my family members." Is this your current mind set? If you are looking forward to shift to a new home or renovate or redecorate your present home, then you have to gather a bulk of items so as to Fuller every necessity of your family. Luxury and grace also follow up after that. When you are hunting for matching curtains, bespoke art pieces, contemporary furniture you surely cannot overlook rugs that are not only basic requirement but also give exceptional definition to any room.
Today with innovation everywhere, you can choose primitive rugs for your home decor from a large selection of primitive rugs online. A blend of tradition with modernity is offered in a wide array of primitive rugs. The variety may leave you confused as how to choose the right type of rug for your space. Here are the few points that will help you analyze and decide on apt primitive rug for your requirement:
Material Used: Primitive rugs are available in numerous fabrics like cotton, wool, jute and several other mixed stuffs developed to make extraordinary rugs. You must check out the stuff suitable for the requirement of the room as per temperature usually maintained in the room or exposure to weather conditions.
Design: If the design of the rug is attractive enough, it lays a good impression on the visitor. Beautiful innumerable patterns of primitive rugs are available to match the needs of each type of room decor.
Cleanliness and Care Needed: Before buying a rug, be sure of the ways of maintaining it and cleaning it. Buy the one you can handle best. If you could do it the way as the rug demands it is likely to increase its life. Additionally, it will ever shine as new rug. You may also require regular washing of the rug for which you need to opt for a washable type of rug.
Durability: Of course you would like to know the expected life of a rug before investing a good sum in it so that you could analyze that you will get value for your money or not. A material that is durable with an all-time favorite design is surely preferred.
Resistance: Check the water resistance of the rug if you expect exposure to water for a particular rug. The degree of resistance can be assessed by figuring out the utility of the rug. Garden rugs need to be resistant to mildew in addition to water. It will be good if they could be cleaned up easily for want of hygiene. It is wise to select one accordingly.
Stain Resistant: If the dining room rug is stained by food droppings, it may look pathetic. In such a case you wish that may you have opted for a stain free rug. Similarly, in a home with small kids or bed ridden oldies, where there are greater chances of spilling of drinks and food; and even in many other cases where stain resistant rugs are of use, you do not have to bother really. You will get plenty of choices of the sort.
Carefully assess requirements, compare options available and choose a design that appeals you most.