How Chinese Demand For Iron Ore Is Helping To Engender Confidence On The High Seas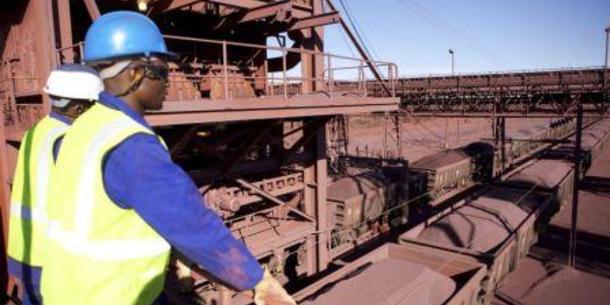 When one thinks of commercial projects that were commissioned before the 2007-2009 global financial crisis only to end up gathering dust, it is normally property developments in the construction sector that come to mind. However, there is another industry which suffered very badly as a result of the worldwide crash and which itself ended up with largely redundant structural investments – the Capesize vessel industry.
For anybody that doesn't know, Capesizes are super-large ocean going cargo ships which carry commodity raw materials like coal and ore all around the world. Like houses and apartment blocks before 2007, many of these bulk carriers were commissioned by companies operating in the Capesize industry to accommodate the perceived need to maintain the relatively confident global trade in commodities.
Needless to say, the subsequent crisis and prolonged fallout conspired to make many of these vessels redundant before they had even finished being built. Indeed, there are some deep water ports in the world today where vessels of this kind can still be seen sitting idly day after day, doing nothing and going nowhere.
However, this could soon be a distant memory.
This is because China, the world's second largest economy, has increased its iron ore demand significantly in recent times. After experiencing something of a lull (by its own dynamic standards), China's economy is firing once again; thus it needs iron ore to facilitate domestic necessities like steel production and maintain momentum.
However, it is the case that China now has to look to the overseas iron ore market as its own inventories have declined significantly over the last 18-24 months. To this end, the Chinese have been restocking their reserves (regardless of the cost of iron ore) by importing huge quantities from major exporters like Australia and Brazil.
A Recent Report by Shipbroker Intermodal Observed:
'The surge in iron ore trade has translated into a massive boost in daily earnings for Capes; with the demand for such vessels skyrocketing over the last couple of weeks. The gains noted for Capes are certainly impressive when considering that rates have recovered from below US$ 4,000/day noted back in June 2012!"
Intermodal's SnP broker Tasos Papadopoulos Commented:
'Capesize vessels provide the best insight into the health of the Chinese economy; and despite analysts having projected a slowdown in Chinese growth; China continues to import in order to replenish its supply.
Of Course, the Real Question on Everyone's Lips is:
how long will this last? Will the bubble burst as soon as China finishes restocking?
Mr Papadopoulos believes there is Cause for Optimism:
'…The present surge looks likely to be sustained for a bit longer, as it appears to be supported by improving fundamentals in China's steel production and consumption. All the evidence points towards the fact that steel production and consumption in China is to continue to steadily grow, maintaining China's iron ore imports at healthy levels in respect to the supply of vessels'.
About the author – Bo Heamyan blogs regularly about commodity trading and has written extensively about the benefits of investing in effective business intelligence solutions for a number of websites, including crugroup.com.