Going Underground In The UK: A Guide To Britains Best Caves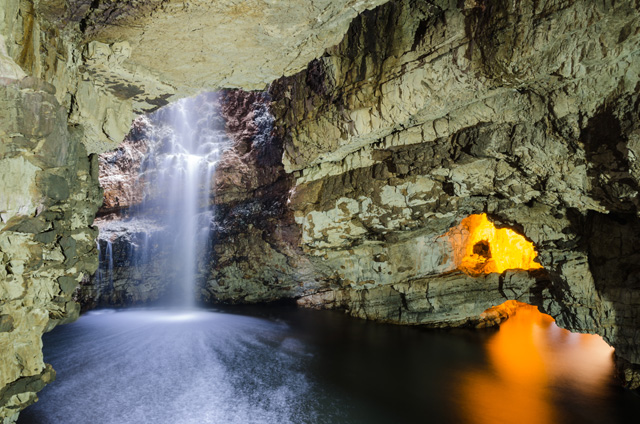 Add a touch of magic to your next holiday by visiting one of many spectacular cave systems in the UK. Often shrouded in mystery with legends of supernatural activity and smuggling, caves can be an exciting and educational excursion. With many different types of rock formations, underground waterfalls, mining systems and even cave houses, there is something for the whole family family to enjoy. Most show caves in the UK have a visitor centre and café which means that you can really make a day of it.
Smoo Cave is located on the outer edge of the Highland village of Durness. It is Britain's biggest sea cave at 200 feet long, 130 feet wide and 50 feet height. As you can probably imagine, these dimensions make the limestone cave incredibly dramatic. A freshwater river called the Allt Smoo runs through the cave and at one point cascades down from a height of 80 feet, creating a deafening echo throughout the interior. The cave is made up of three chambers and it is thought that it was originally two caves which have joined together over time. Signs of human activity in the cave have been traced back to the Iron Age and Mesolithic Era thanks to the discovery of a 'midden' or domestic refuse pile. There are many legends surrounding the cave including one which tells us  that it was home to spirits guarding the entrance to another world and later that it was was a smugglers hideaway.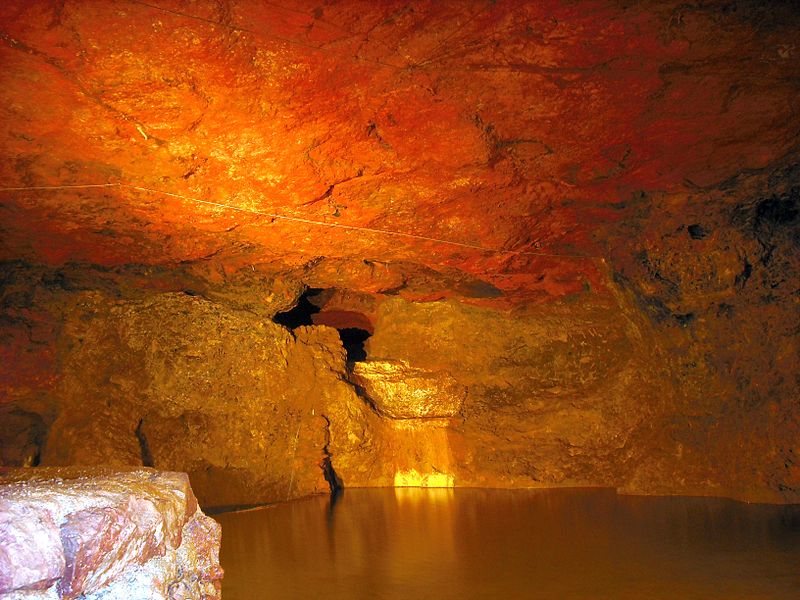 White Scar Caves – Ingleborough, Yourkshire Dales
The White Scar Caves were discovered by student Christopher Long whilst he was on holiday in the Dales. He spotted a long but narrow opening in the ground and decided to take a closer look. Long found an underground network of rocks and pools and decided to open them up to the public. His sudden death 2 years after the discovery prevented him from doing so but fortunately, the project was taken on by Col. Geoffrey Smith who arranged for an entrance tunnel to be blasted. It wasn't until the 1970's that a humongous secret cavern known as the 'Battlefield' was discovered by a teenage caving enthusiast. At 300 feet long, Battlefield cavern is one of the longest underground chambers in the UK. There are lots of interesting formations in the cave including 'Witch's Fingers', 'Judge's Head' and 'Carrots'.
Clearwell Caves, Forest of Dean
Clearwell caves have been minded for iron ore since the Neolithic period when miners dug out ochre pigments to make paints. Later the iron ore was used to make machinery and weapons. The caves are now home to a working mining museum with several working displays throughout the nine open caverns. For daring groups looking for an exciting activity, deep level caving can be arranged. Deep level visits will have you climbing over rocks and crawling through narrow passage ways down to nearly 200 feet underground. Contrary to how it may sound, the deep level visit is suitable for all ages. There is also a blacksmiths workshop , visitor centre and café on the site.
For more information on caves in the UK visit http://en.wikipedia.org/wiki/List_of_caves_in_the_United_Kingdom
Featured images:
 

License: Creative Commons

 

image source

 

License: Creative Commons

 

image source
Vicky works with The Altnaharra Fishing Hotel in the Scottish Highlands. She enjoys writing travel articles based around outdoor activites  for families. She has previously been caving in the Peak District as well having vistied a number of show caves in Castleton and Nottingham. Her other hobbies include card making and running.